Where to begin with Wedding Day Photography Timelines?
As a longtime Wedding Photography Professional, I do get asked this question frequently.  I actually love sitting down with my couples and planning a Wedding Day Timeline because I know it will help the day flow smoothly and I will have enough time to create some great photos.  I also want my clients to have a fun relaxing day.  So where to begin?
First Things First
First, sit down together and talk about what you think are the most important parts of the day to have your Wedding Photographer cover.  Believe it or not, time is the most important resource on a Wedding Day–and there never seems to be enough of it!  Is the Getting Ready portion of the day important, or not so much?  Do you want a ton of candid dance floor photos?  Deciding ahead of time where to focus your time and energy (pun totally intended) is very helpful when planning the Wedding Day Timeline.  Your Wedding Vendors will also be a good resource for information on how long certain events usually take.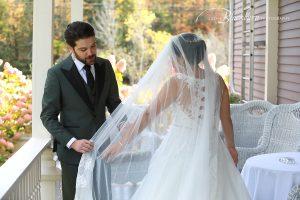 First Look and Wedding Day Photography Timelines
Many couples choose to see each other before the Wedding Ceremony for a First Look.   It can be very helpful in maximizing outdoor photos in natural light.  However, it will add time on the front end of the day for the Photographer.  I think it is a very personal choice and never push a couple one way or the other.
Find Out How Much Daylight You Will Have
One of the things I always advise my couples to do is to find out what time the sun sets on their Wedding Day.  This will determine how much daylight you will have to work with.  If you want a ton of outdoor photos with ambient light, but you are getting married at 5 in December–that could be tough.  Knowing what time the sun sets allows you to work backwards and plan ahead.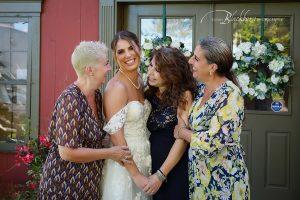 Formal Family Portraits and Wedding Day Timelines
Have a serious discussion between yourselves and your family to decide how much time you want to devote to the Formal Family Portraits.  Even if you do the bare minimum of immediate family and Bridal Party, it will take at least 20 minutes.  It will be that much longer if you want to include extended family with aunts, uncles, cousins, etc.  A good compromise is to do some extended family during the Reception, perhaps at their tables.  However, be aware this only works if people are actually present at their tables and want to cooperate after a few cocktails.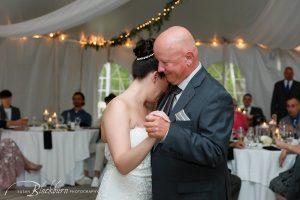 Reception Events and Candids
I do love a good Wedding Reception, don't you?  Lots of fun things are going on and memories being made.  However, many times couples decide they just want to have photos of the key events in order to maximize their Wedding Photography time.  Most Receptions begin with the Bride and Groom being introduced, a First Dance and Toasts.  This will generally take between a half hour and 45 minutes.  Many times the other events take place after dinner at the discretion of the DJ/Master of Ceremonies/Venue.  Discuss with them ahead of time any concerns you have about whether the Photographer will be there to capture everything you want captured.  This includes Parent Dances and Cake Cutting.  It is your event, and you have the final say as to when these formalities take place.  It is my job as a Wedding Photographer to work with you to figure out how best to accommodate them.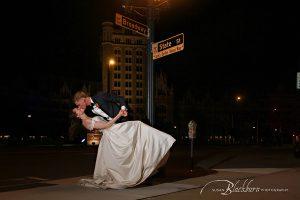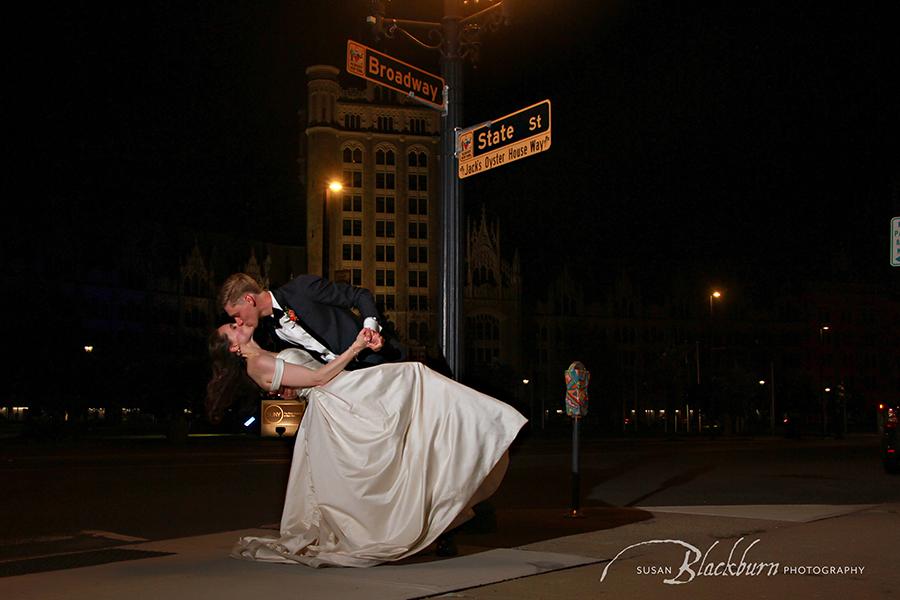 Wedding Day Photography Timelines and Night Shots
Night shots are really fun and dramatic.  However, you need to plan ahead.  First, you need to know when the sun sets.  Then your Wedding Photographer needs to coordinate with your Venue and your Entertainment so you can sneak out and get those awesome shots.
To sum it all up, you need to be communicating your needs and desires ahead of time to create a really good Wedding Day Photography Timeline.  If you enjoyed this article, you might also want to read this post on Planning a Wedding Day Timeline.
To schedule a consultation, please use our Contact Form or give us a call at (518) 584-4237.  We would love to discuss your Wedding.