WARNING:  This may be perceived as a rant.  A friend of mine forwarded an article written by a major bridal publication that was like 50 Ways to Save Money When Planning Your Wedding.  Normally, I don't have a problem with these types of articles.  For some reason, this one just got under my skin.  There were maybe a couple things that were good, but the majority were just ridiculous.  The article claimed you would save $500 planning your wedding by following their "best kept secrets on getting vendors to come down on their price."  I won't even get into how a publication that derives most of its income from wedding vendors wants to take income from said vendors.  I will just give you a few tidbits of some of the absurd things they suggested.
Suggestion One was to get printable downloads and print your own invitations.  Sounds sane on the surface.  But guess what?  Printer ink is really expensive and most of the things you would download would suck your printer dry after about ten invitations.  And you know you will need to experiment with lining the paper up, seeing what paper you like, whether you actually like what you downloaded, etc.  Most stationary vendors have options for all budgets.  They can probably offer you something in your budget without the stress of the DIY nightmare this could possibly become.  Personally, I can think of way better things to do with my time than fighting with the printer, changing ink cartridges, and centering things properly.  Maybe I am just Type A, but this would make me crazy.
Another suggestion was to "skip the chairs at your ceremony."  Really?  You want your guests (think 80 year old Grandma, handicapped guests)  to stand for 20 or more minutes?  Personally, if I were a guest at that wedding, I would probably take money out of the gift envelope right there.  Who makes guests stand at a wedding ceremony?  That is just beyond rude.
"Have a friend Officiate your wedding."  OK–as a wedding photographer, I see this one a lot.  Every once in a while it works out great.  The rest of the time, not so much.  I have heard some really inappropriate things said at wedding ceremonies by Officiant "Friends."  And lots of people are just not that comfortable speaking in front of groups.  As my Wedding Officiant friend Joy Burke says, "A wedding is the most sacred and personal conversation you will have with another human being."  Don't leave the most important part of your wedding up to chance.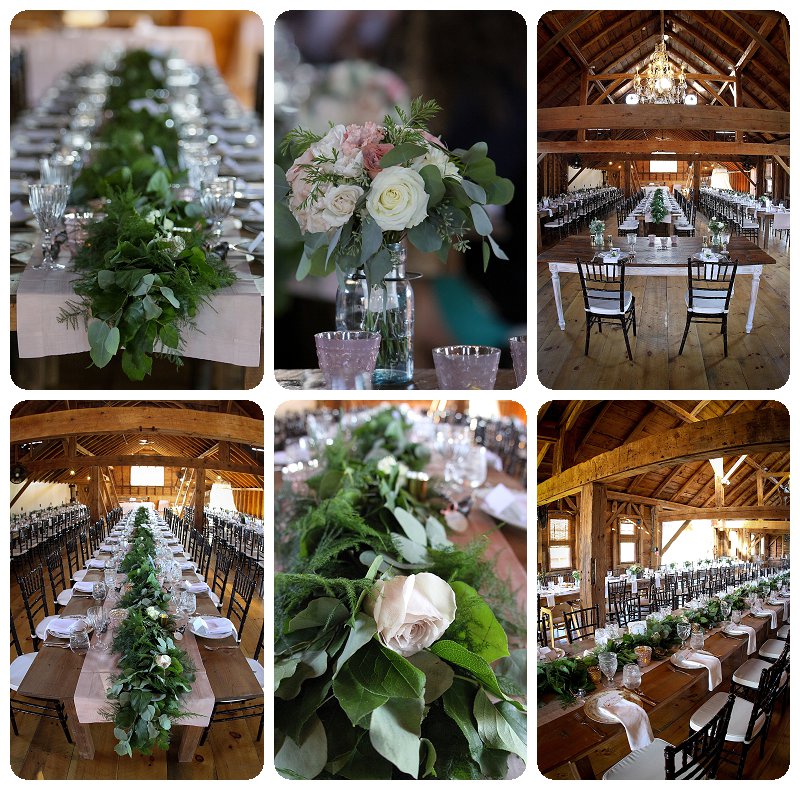 DIY your centerpieces.  Umm—only if you are a florist.  Making centerpieces is not as easy as it looks.  At least anything you would want to put on the tables for guests to see.  You also need to purchase vases, foam and the flowers–which florists get at wholesale, but you will be paying retail for.  And unless you are doing silk/fake, you need a cooler to keep the flowers fresh.  Do you have enough room in the fridge for all of this?  More importantly, do you really have the time for all this?  Because depending on what you want, it can take an entire day to do centerpieces.
This one made me snarf tea out my nose–"play hard to get"  because it puts you in a better position to negotiate with your vendors.  Because we want to work with people who play games and act like they don't value our work?  Are you personally motivated to do your best job for someone who acts like they are not really interested in hiring you?  I am much more amenable to tailoring a package to someone's budget than chasing after someone "playing hard to get."  You could possibly alienate a vendor who would do an awesome job for you.  I'm thinking no to that one.
They suggest hiring a cosmetology student to do hair and makeup for your wedding.  As a wedding photographer, I can tell you that you will almost 100% not be happy with this option.  Wedding hair and makeup needs to look good for the camera all day long.  The hair can't be falling out and the makeup can't melt off your face.  And this is assuming the "student" even shows up to your event.  Also, timing for a wedding is critical.  If you run behind in this area, you will be late for the entire day.  Experience is really important in this area.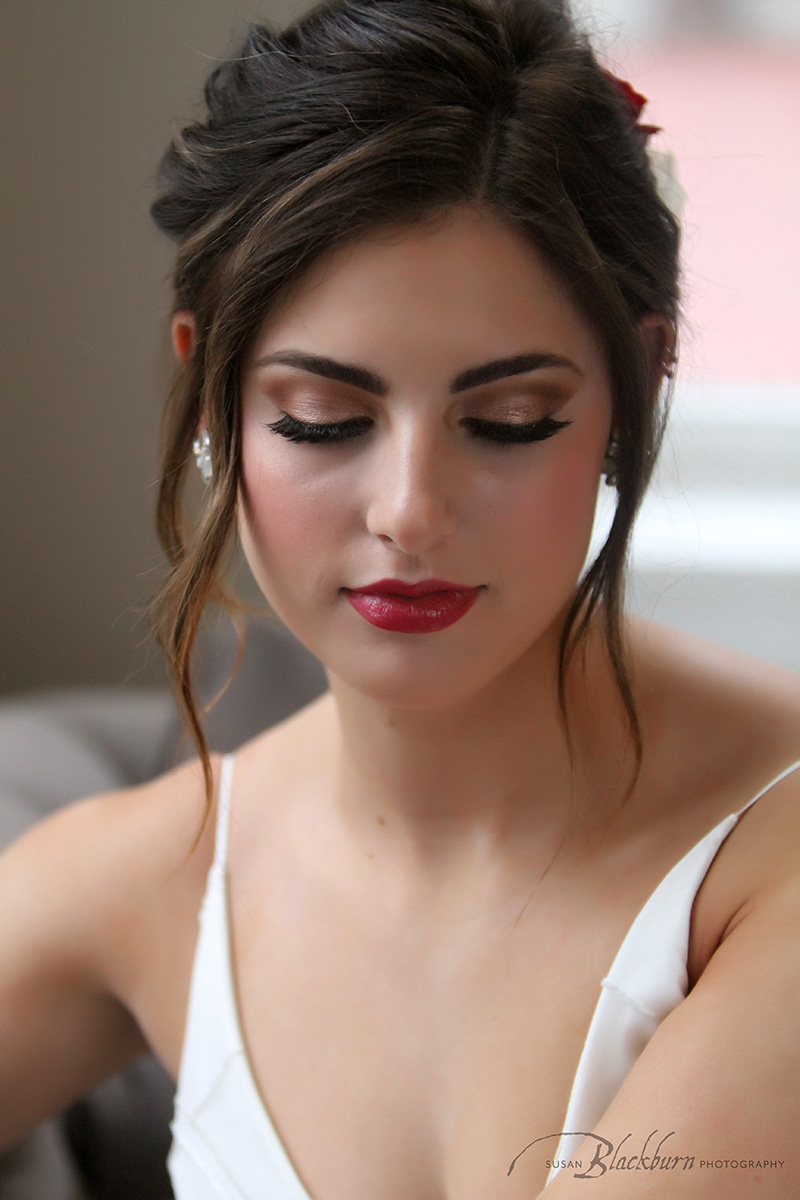 The second cousin to the above suggestion is–you guessed it–hire a college art student to do your wedding photos.  Admittedly, I am biased on this being a photographer.  But–this is a big day and there are no do overs.  If your photos are even marginally important to you, don't even think about this.  Really.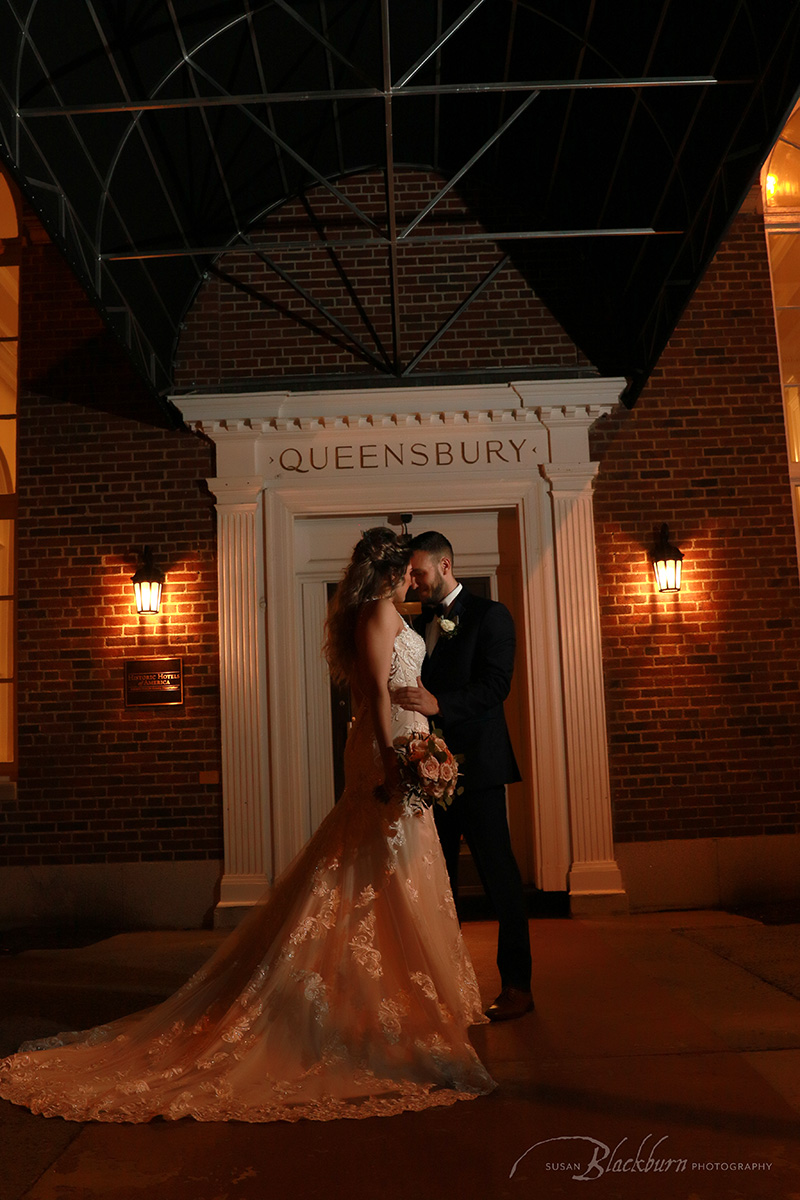 "Not every vendor needs to be local."  That is certainly true.  But will bringing someone in really save you money in the end?  You will need to pay for their travel expenses and possibly accommodations.  A plus to a local vendor is that they know the area and the venues, whereas some one from out of the area does not.
This one was really funny–like laughing until tears run down your face funny.  They suggested increasing your guest count because some caterers will give you a discount if you exceed the minimum numbers required.  Caterers are hiring wait staff, purchasing food, etc. so the more people you have, the higher the expense is to them.  I cannot imagine this would be true.  Best case scenario, it would cost the same as the minimum charge.  Why not work with your caterer for budget friendly food options?  Hot passed appetizers are always more expensive than tables with cheese and antipasto platters.  If you are on a budget, skip the ice sculpture and raw bar.  Personally, if I were on a budget, I would have way fewer people but serve an outstanding dinner at a restaurant.
These were just a few of the highlights.  I totally get that planning a wedding  can lead to serious sticker shock.  But I honestly found some of the suggestions hilarious because while maybe you would save a couple hundred bucks, you would need a whole lot more to pay for therapy after acting on said suggestions.  My tried and true budget suggestions are have a budget, prioritize your needs, cut your guest count and go for off season.  Boring, but they work.
Did you enjoy this article on Planning Your Wedding?  You might also enjoy this Wedding Planning article.
Are you looking for a photographer for your wedding?  We are now booking Wedding Photography Clients for 2018. Please call us at 518.584.4237 or fill in our Contact Form.
Susan Blackburn is a Saratoga Springs based photographer specializing in Weddings, Portraits and Commercial Photography.  Susan photographs clients in Saratoga Springs, Lake George, the Adirondack Region and NYC Metro area.  She is also available for travel assignments.