Cheers!  Finally Accredited
Last week I received my Associate's Accreditation as a Photographer from The Portrait Masters.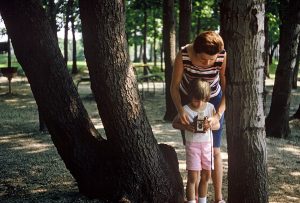 Getting professionally Accredited as a Photographer has been a goal I have had for quite some time.  While I had gone to college for Art and Design, I never felt like I had the necessary background in Photography.  It was one of those Life Goals that somehow always got pushed to the back burner.  Between having a family and running a business, there never seemed to be enough hours in the day when the kids were still at home.
But let's be honest here–it always seemed pretty daunting.  Part of any Professional Photographer Accreditation process involves submitting some of your images for critique.  The images are scored on lots of different things–posing, lighting, composition, etc.  Entering images can be very humbling.  Some of my personal favorites did not score very well, to be quite candid.  It is important for your clients to love the work, of course.  But it is totally different when other photographers are looking at what you do and giving it a score.
One thing I did always do over the years was attend a seminar every year (prior to COVID).  It was a really important step for me and totally took me out of my comfort zone.  I like going away to learn new things and meet new people.  I have had the opportunity to learn from some of the best Photographers in the world.
The Pandemic was actually what pushed me to finally enter my photos.  When COVID hit, there was PLENTY of time to go through images and choose photos to enter.  It was quite the process.  It was actually pretty great to revisit some older work.
Start to finish, it took me almost two years.  But I am very glad I did it.  Perhaps I will go for the Masters next.  Stay tuned.