They say "Variety is the Spice of Life."  This can also be true with Business Headshots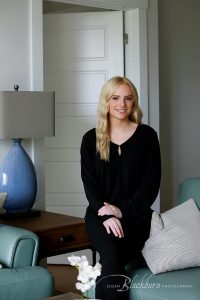 Business Headshots have come a long, long way.  While many of my clients still need a Traditional Business Headshot, they also need some more casual looks for different applications.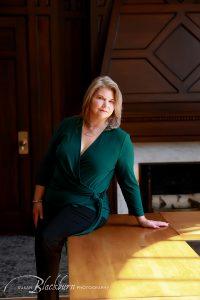 I have always felt that any portrait I create, whether it is a headshot or not, should be unique to the client.  I know many Business Headshot Photographers out there tend to want to treat their clients like fast food customers–get them in and out the door in under a half hour.  Generally speaking, this results in every single client looking exactly the same.  Same lighting, same backdrop–very predictable and super easy to replicate.  However, this business model has never appealed to me.  I wanted people to have better choices for their headshots.
Why Have Variety in Your Business Headshots?
With the rise of remote working situations and more business taking place online, the need for distinctive business headshots has become even more important than ever.  There are so many applications for your images–social media, websites, publications, and marketing collateral.  Some people even need a shot or two for Dating Apps.  And each application requires different parameters.  For example, a business card photo looks better as a head and shoulders photo while a photo on your About Page can be three quarters or even full length.  For LinkedIn, the image is in a circle, so the photo needs to be composed a certain way.  A banner on Facebook, or a hero slider on your website needs to be rectangular.  We shoot for all of these things in even our most basic Business Headshot Sessions.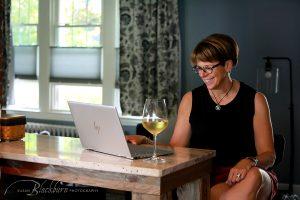 Introducing Variety in Your Business Headshots
So how do we make your headshots stand out from the herd with variety?  First, I want to know a little bit about who you are, where you work, and how you work.  A Banker or Financial Planner is vastly different from an artist or writer.  When I know what your job is and how you work, I can then recommend clothing and location options.
When we do meet up for your Business Headshot Session, we will carefully go over your clothing options to see what will look best with our location/backdrop choices.  All of my Business Headshot Photo Sessions include at least one outfit/backdrop change so you have some variety in the Session.
During your Business Portrait Session, we will shoot a variety of poses and do some traditional as well as more casual looks.  When you come to your Viewing and Ordering Appointment, you will see mostly color images, but also a few black and white selections.
Some examples of variety from a recent session:
The first two images from Sara's session would look great on a business card.  The third would be a wonderful Facebook banner or website hero slider.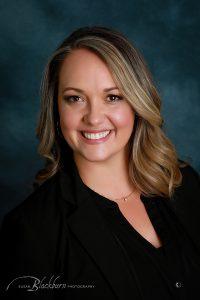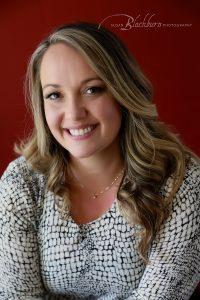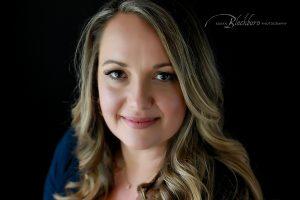 Final Selections From Your Headshot Session
While you are at your Viewing and Ordering Appointment, we will again go over what you are going to be using your images for.  We believe in getting things right the first time, so we want to be sure the images you have selected will work for the individual applications you will be using them for.  It would do you no good to purchase images that do not work for your original intention.  So even if I personally love an image, I have been known to advise clients when they have chosen something that will not work for what they intend to use them for.  The ultimate goal is for you to get maximum use from what you have purchased, not just give you a bunch of random images and hope something will be ok.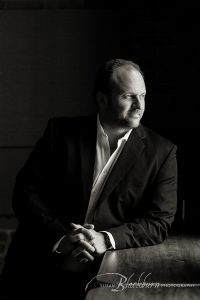 Final Thoughts
I personally feel that everyone should be updating their Business Headshots every three to five years.  It is important to stay fresh.  But I think doing a shoot every month or every three months or whatever is a little excessive.  They say that it takes the average person around twelve times to see your logo before they can readily associate it with your business.  I feel like it is the same with your Business Headshot.  If you are continually changing it, it might lead to problems in recognition down the line.  Just a thought.
The bottom line is that your Headshot should be unique.  It should convey who you are and help tell the story of what you do.  I hope this has been helpful.
If you need a new Headshot, you can get in touch with our Contact or by calling (518) 584-4237 today.
If you enjoyed this post about Variety in your Business Headshots, you might also like our post on Headshot Attire for Different Industries.