Does your online presence match your brand?
I recently worked on a really fun project–a Personal Branding Photo Session for local Stylist Taissha LaReau.  Taissha offers Styling, Closet Organization, Wedding Styling and more.
As you probably know from reading my blog, I truly believe a Personal Branding Photo Session is so important for any business right now.  More and more clients will be finding you through your online presence, so your website and social media accounts really need dynamic, beautiful and up to date images.  You also need variety in addition to more traditional headshots–think details, locations, etc.  And because today's consumers are pretty savvy, your cellphone photos probably will not make the grade.
Here is a short video from our session:
I enjoyed working with Taissha because she had a very clear idea of what she wanted for her photos.  If you read Our Guide to Personal Branding Part 2, you know how important this is!  She also had a fabulous wardrobe!  I knew I wanted to highlight her sense of style and sophistication.
While we had only a small space to work with, it was very easy to get the Personal Branding Photos we needed because Taissha was very organized and ready to go when I showed up.  This is important because you want to create a library of images to pull from for Social Media.  Social Media is a voracious consumer of content, so you need to maximize the number of Personal Branding Photos you create in the time allotted.  If you spend a lot of time during the session hunting for wardrobe or props, it will impact the amount of images you end up with.  So organization is critical.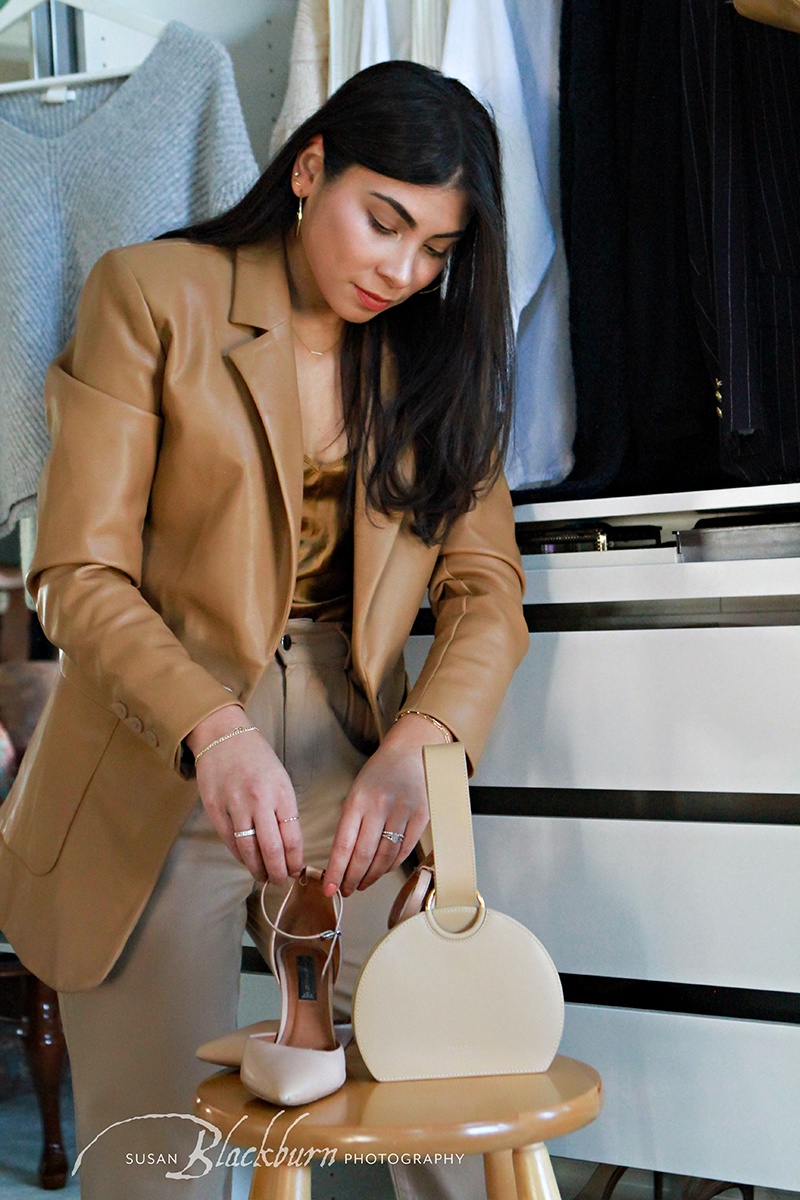 So my question to you, Dear Reader, is your online presence up to date?  If the answer is "No," we really need to talk.  Give me a call at (518) 584-4237 or use the Contact Form to start the conversation on updating your Personal Branding Photos.  Be sure to also check out our Commercial Photography Gallery.
Susan Blackburn is a Saratoga NY based photographer who loves creating Personal Branding Photography for her clients.