How Important is Portrait Retouching?
We photograph lots of Senior Portraits at Blackburn Portrait Design.  Common client questions center around retouching.  As Portrait Photography specialists, portrait retouching is important to us in so many ways!
What is Portrait Retouching?
What exactly is retouching?  Of course it includes skin–removing blemishes, smoothing texture and making sure skin tones are even.  But did you know there is more to it than "just" skin?
I like to think of retouching as a way of enhancing photos.  I want your eye to be drawn to the subject and not get pulled away by distracting elements.  Below is a perfect example:
There are a few things about this photo that can be super distracting.  There is a pole in the background, the white pocket, and the hair in the face.   They are not terrible, but they are just enough to distract from my subject's handsome face.  Also, while I try to get everything perfect in camera when taking the photo, I could not control the wind in his hair.  Retouching gives me just a little control over things.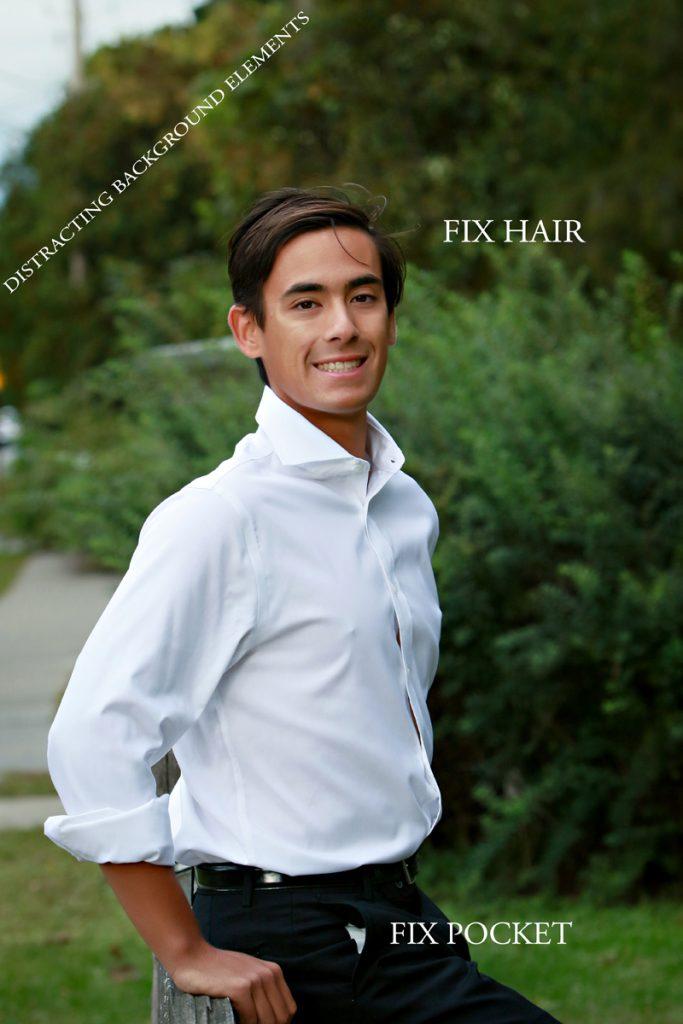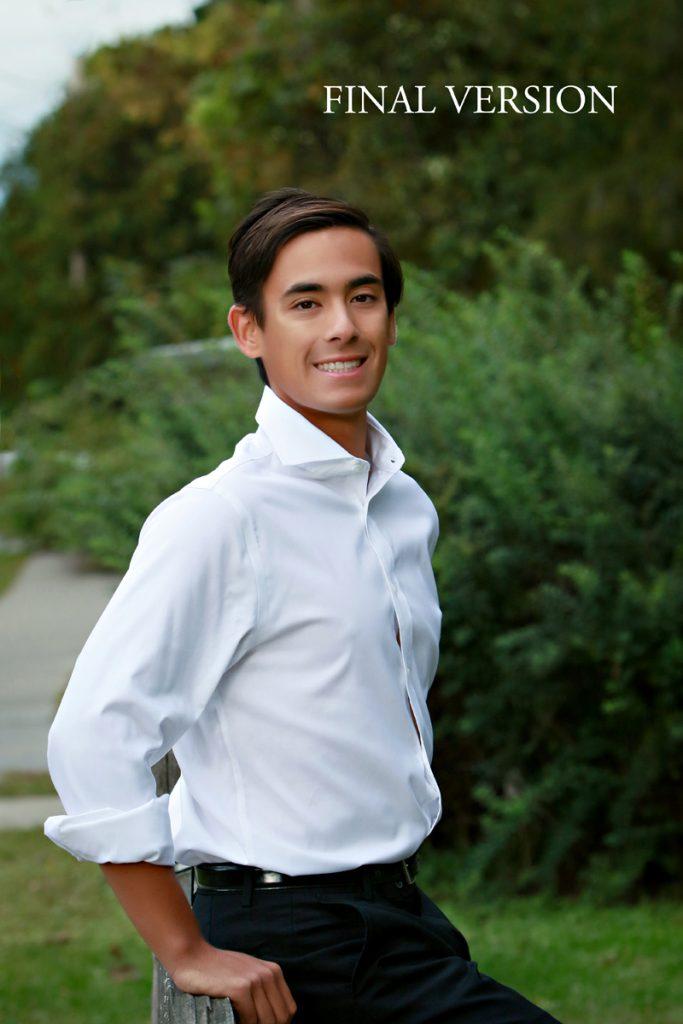 I believe you will agree when you see the difference that it is important to pay attention to these small details in the final image.
If you want to read more about retouching, try this post on everything you need to know about retouching.
Be sure to also check out our FAQs for Senior Portraits–lots of helpful info there.
Are you ready to book a session with us?  Give us a call at (518) 584-4237 or use our Contact Form.