It is July in Saratoga Springs and for me that means my ballet friends are here with their dance program, Saratoga Summer Dance Intensive.  It is an awesome summer dance intensive for serious ballet dancers.  Dancers come literally from all over the world to attend this program.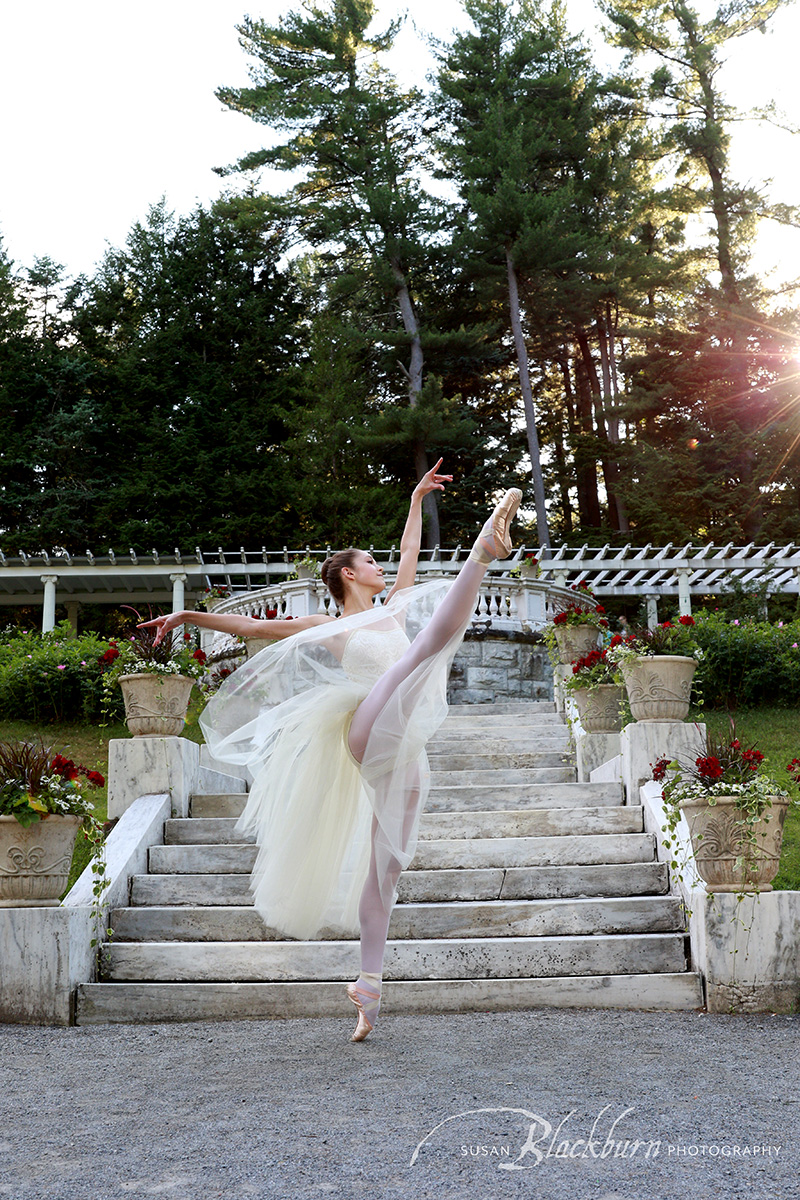 I usually just photograph the dancers during class.  This year we were very fortunate to be able to borrow some tutus from Leslie Roy-Heck at Saratoga Dance in town.  It is always fun to go to Saratoga Dance and as a former NYC Ballet Soloist, Leslie has been extremely supportive of the program.  She carries the best and most extensive selection of dancewear.
Saratoga Springs is a beautiful town to photograph, and one of my personal favorite places is Yaddo Gardens.  It has a romantic, almost European feeling to it.  It also feels very private and secluded in spite of being very close to a major highway and the racetrack.  The rose garden in particular is really stunning.  The volunteers who work there do an incredible job maintaining it.
And that's a wrap!  Until next year….
If you enjoyed this post on dance photography check out this dance photography post.
Are you interested in being photographed?  Please use our Contact Form or call (518) 584-4237 to schedule a consultation.  We would love to photograph you!
Susan Blackburn is a portrait photographer with a studio in Saratoga NY.  She considers herself fortunate to be able to pursue a career in photography and help document important moments for her clients.