Senior Graduation Portraits
Well, this year has been interesting, hasn't it?
;l
Last year, we did some really fun graduation photos at SUNY Plattsburgh.  This year, our local school will not be holding their "typical" senior graduation at the local amphitheater.  They will be holding a drive through graduation instead.  Some people are really upset about this–and I totally get that.  It is disappointing to let go of a vision you have had for a long time and embrace something else as a kind of Consolation Prize.  As a parent, I know I had a vision in my head of my kids graduating with a big celebration of their accomplishments.
Part of our "new normal" is face coverings in public and no large celebrations for now.  I am actually OK with this.  Because you know what hasn't changed?  We still have the ability to enjoy things and celebrate milestones.  This year it is just a little more modest.  And guess what?  The only constant thing in life anyway is change.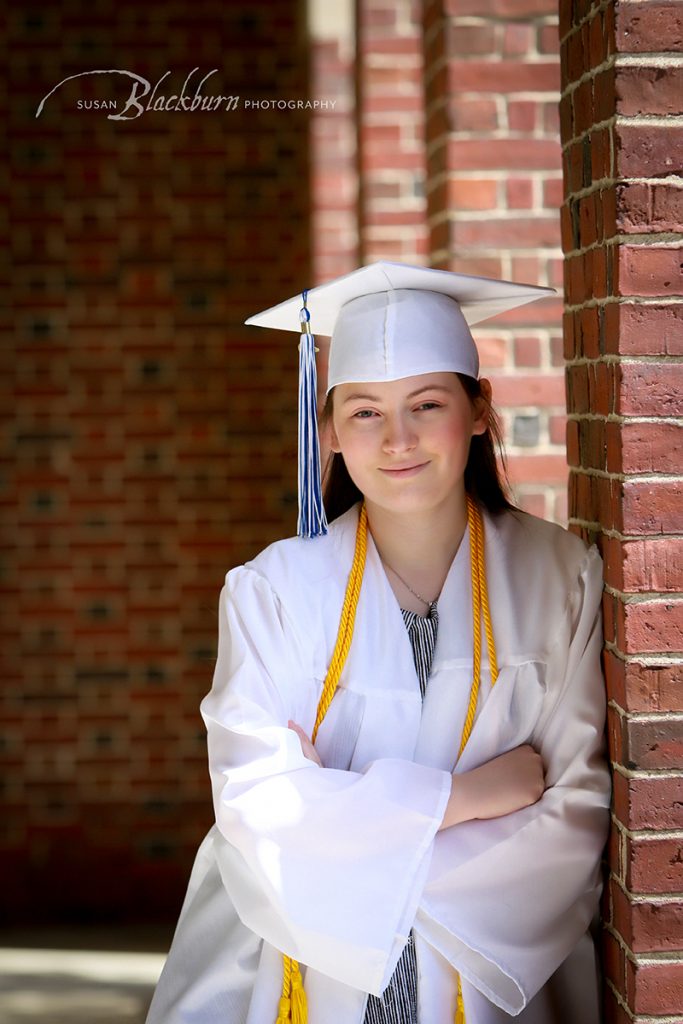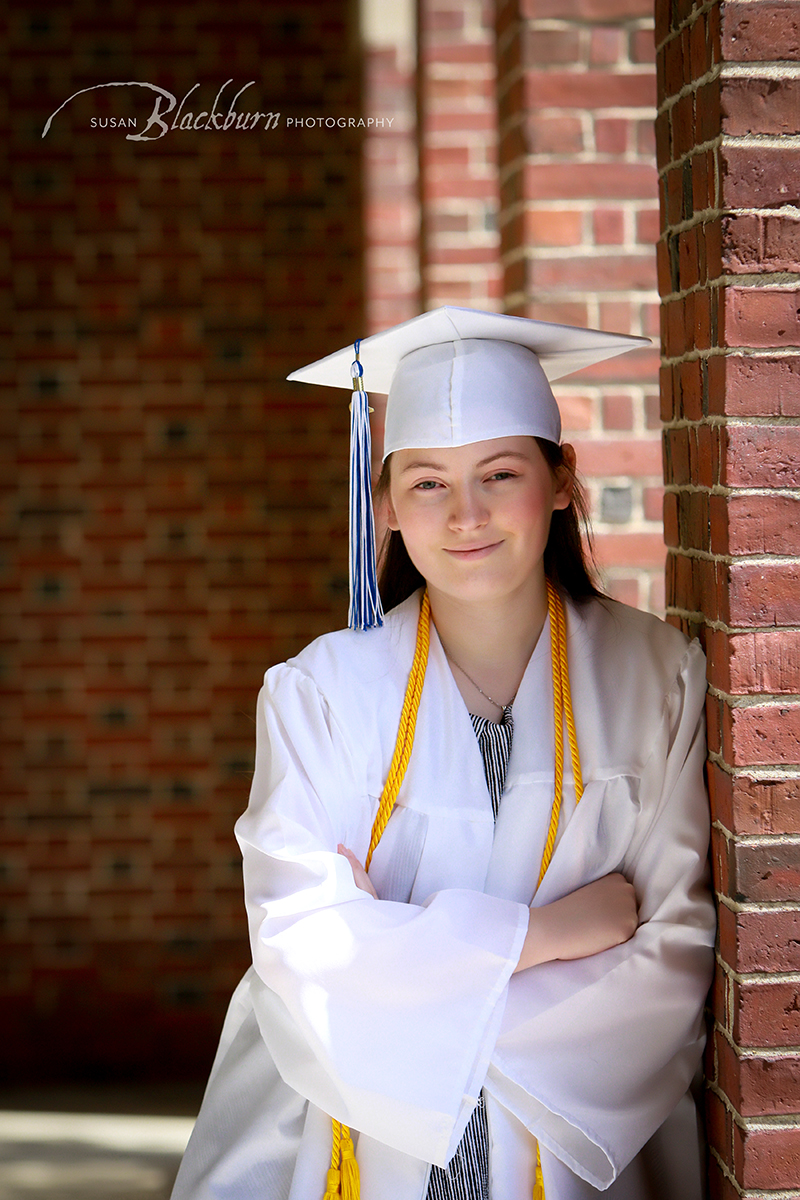 If you stop and think about it, the inability to hold a large public gathering does not really diminish the accomplishment of the graduates.  They still completed school.  They are still (hopefully) going on to bigger and better things.  They have their entire adult lives beginning right now–Commencement of Adult Life.  Walking across a stage during senior graduation is just a symbol of that transition.  It is in no way the actual transition.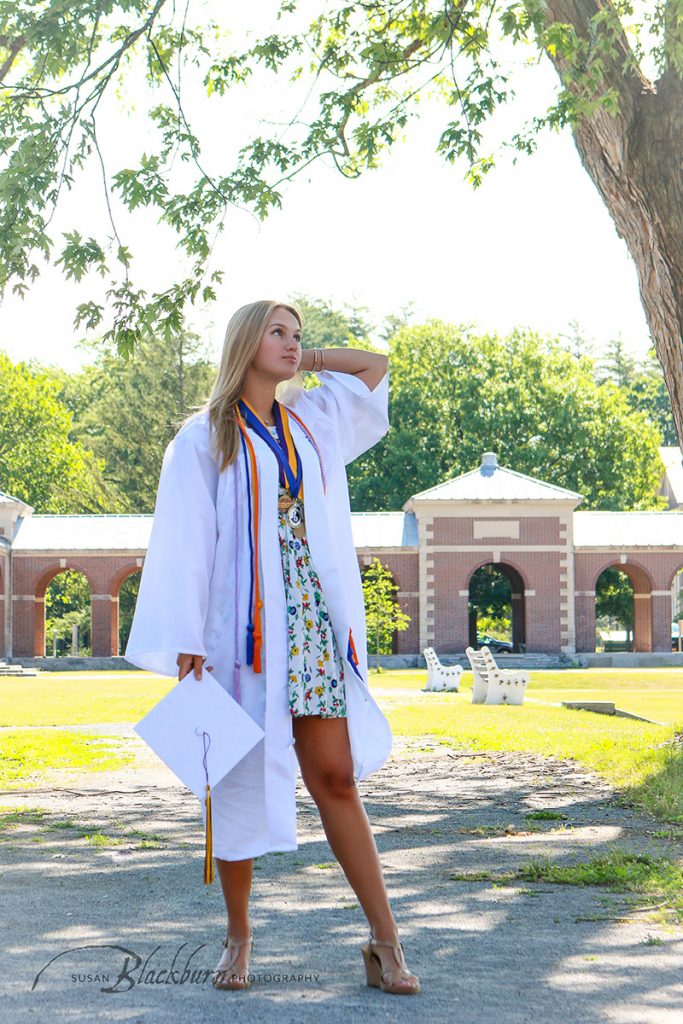 So instead of focusing on what we cannot do, let's focus on what we can do.  We can be proud and happy.  We can choose that.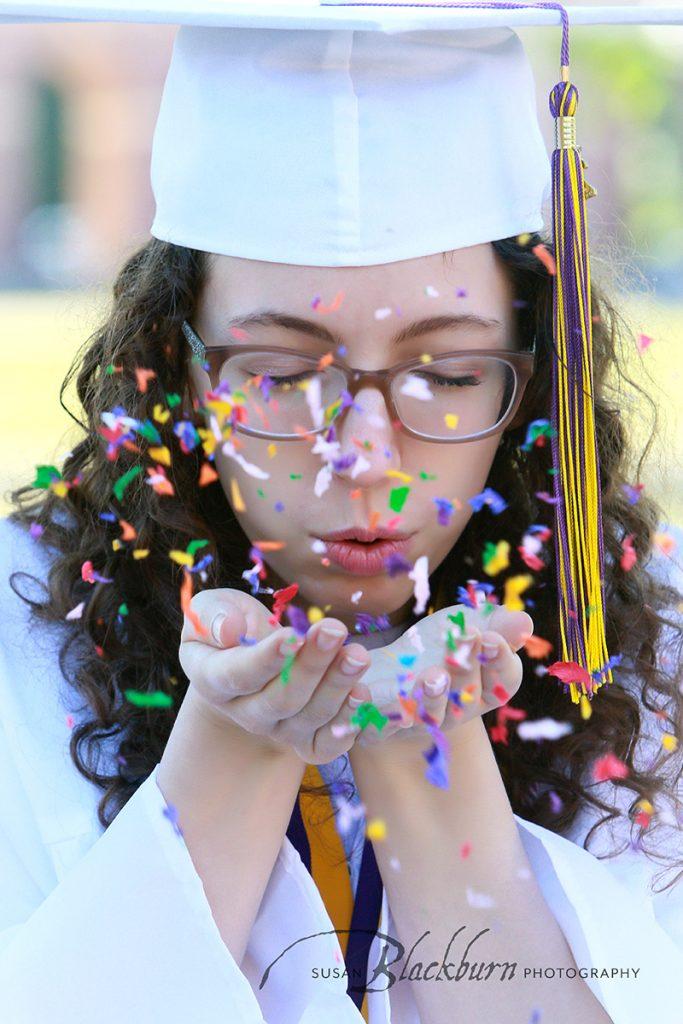 Did you enjoy this post?  You might enjoy this photography blog post on Post Covid Senior Portraits and how we are doing things a little differently.  And you can check out our High School Senior Portrait Gallery to see some of our amazing clients.
Susan Blackburn photographs High School Senior Graduation Portraits in and around Saratoga Springs NY.