Take time out of your day to play.
I had wanted to do this particular Fashion Photography Shoot for a while now.  I had seen a photo of Marlene Dietrich in a tux that I rapidly became obsessed with.
I have been a fan of George Hurrell for a long time now.  I don't know if my inspiration photo of the fabulous Marlene was actually photographed by Hurrell, but it was definitely in his style.  I was drawn to the fashion feel of it with a tux, top hat and white tie.  It is very contemporary and glamorous.  I always want the people I photograph to feel like movie stars or rock stars.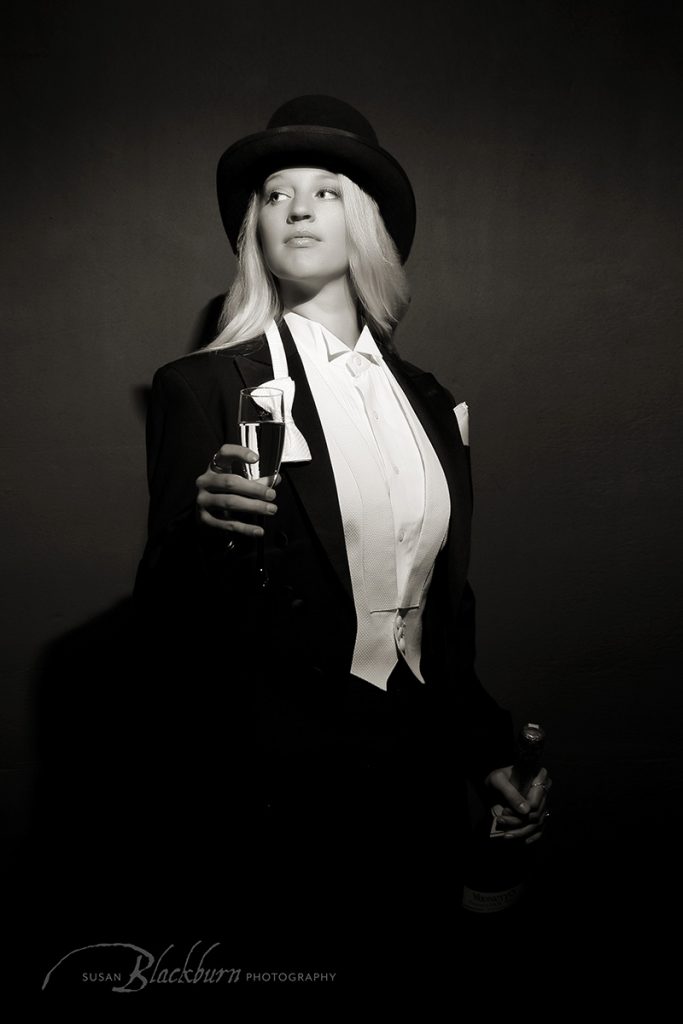 Yesterday was super busy with editing and a Commercial Photo Shoot in Albany.  I could have blown it off for another time.  But I have learned that when I am super busy,  it is sometimes best to carve out time for a small personal project to keep my creativity going.  It is like a small snack.  And my favorite model happened to be home for a bit and there was a limited window to photograph her:)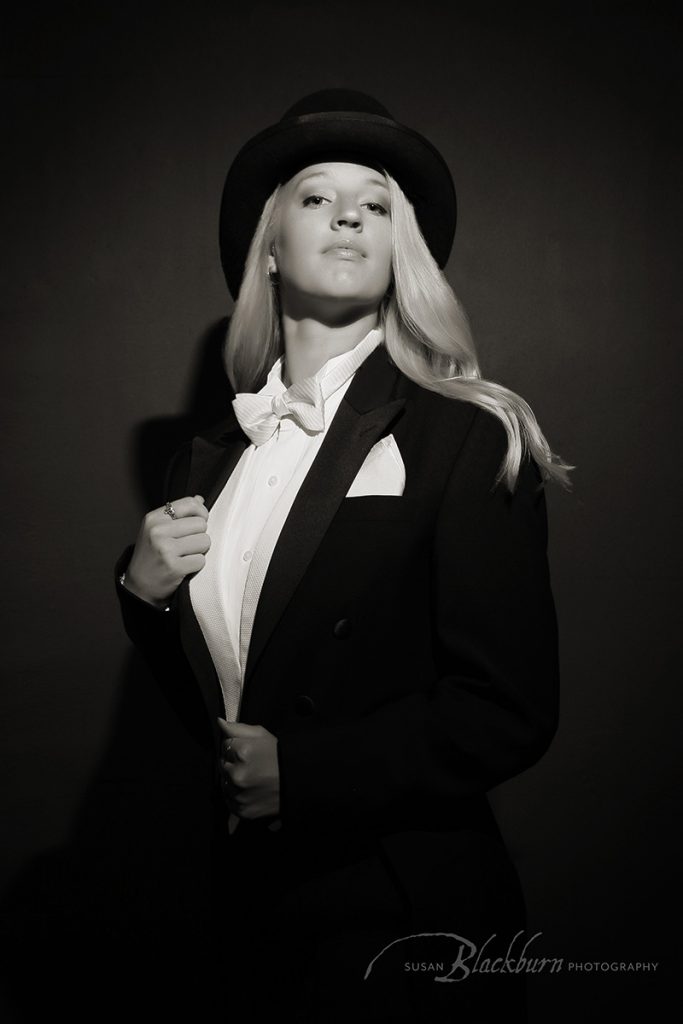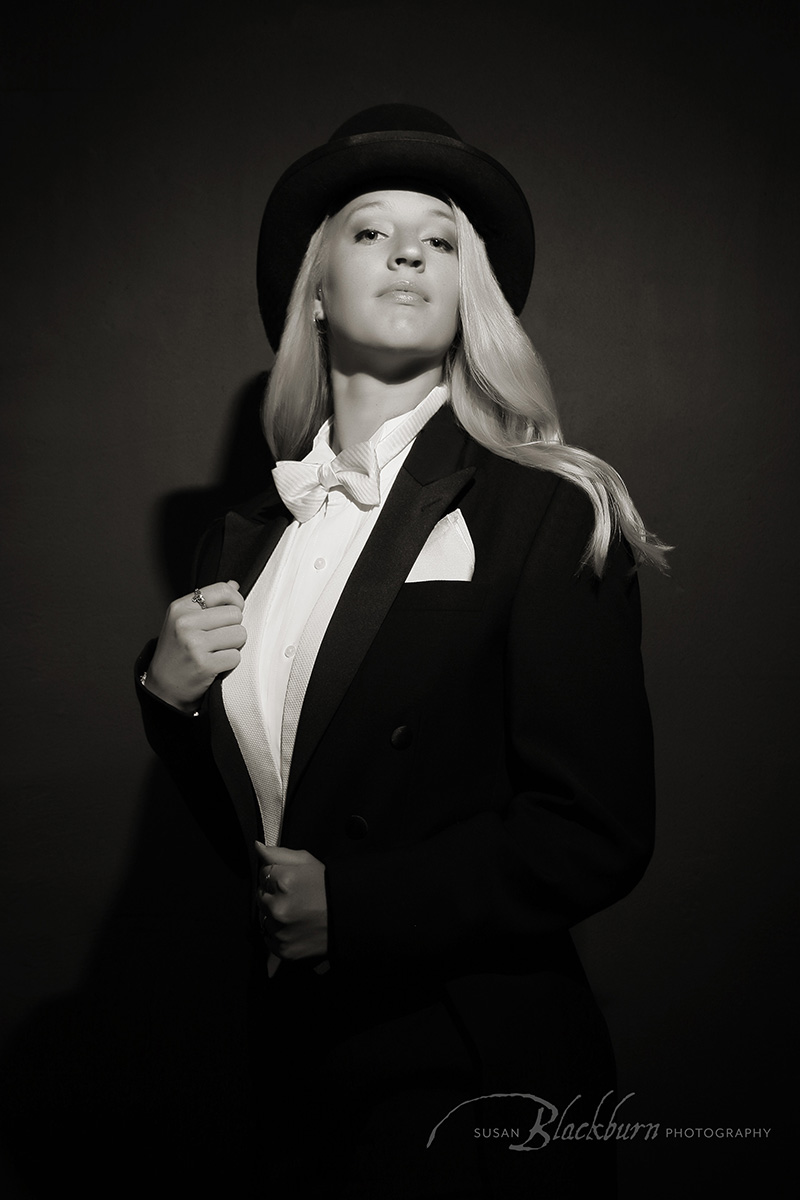 Thanks to my friend Tracie at Danielle's Bridal, I was able to borrow a tux with tails and white tie/vest.  I have the top hat in my stash of fun things.
This was simple to actually set up–one small light, simple backdrop.  Literally took under ten minutes to snap the photos.  A creative snack break.
Did you like this post on Fashion Photography Portraits?  You might enjoy this post of Fashion Meets Wedding.
Be sure to check out our Photography Galleries to see more work as well.
Are you ready to be photographed?  Let's chat!  Call (518) 584-4237 or use our Contact Form to get in touch.