7 Tips and Tricks for Great Getting Ready Shots
Getting Ready on a Wedding Day is a Transformational Moment for any Bride.  Many clients want at least some portion of this included in their Wedding Photos.
Tips and Tricks for Great Getting Ready Shots
As a Saratoga Springs Wedding Photographer, my bridal couples often turn to me for some advice in the planning process. There are so many details to consider, and for many people, planning an event like a wedding can be an overwhelming process. I have decided to address some common concerns in a series of blog posts so you can get the best photographic coverage of your wedding. When you follow some simple tips and tricks, the planning process becomes easier and more enjoyable, and the quality of the photos will increase exponentially.
What do you need to do to make sure you create fabulous photos during the Getting Ready portion of your wedding day?  Here are our Seven Tips and Tricks for Great Getting Ready Shots:
Where Are You Getting Ready?
Naturally, the start of photographic coverage often begins with the bride and groom getting ready. These photos, while not mandatory, can really advance the story line in an album and help tell a complete story of the day. So below we have some simple tips and tricks for achieving stunning getting ready photos.
Getting Ready Starts With A Great Backdrop:
1. Set the stage correctly by providing a wonderful backdrop. A cool Bed and Breakfast Inn or a boutique hotel could offer some really interesting backdrops for getting ready wedding photos.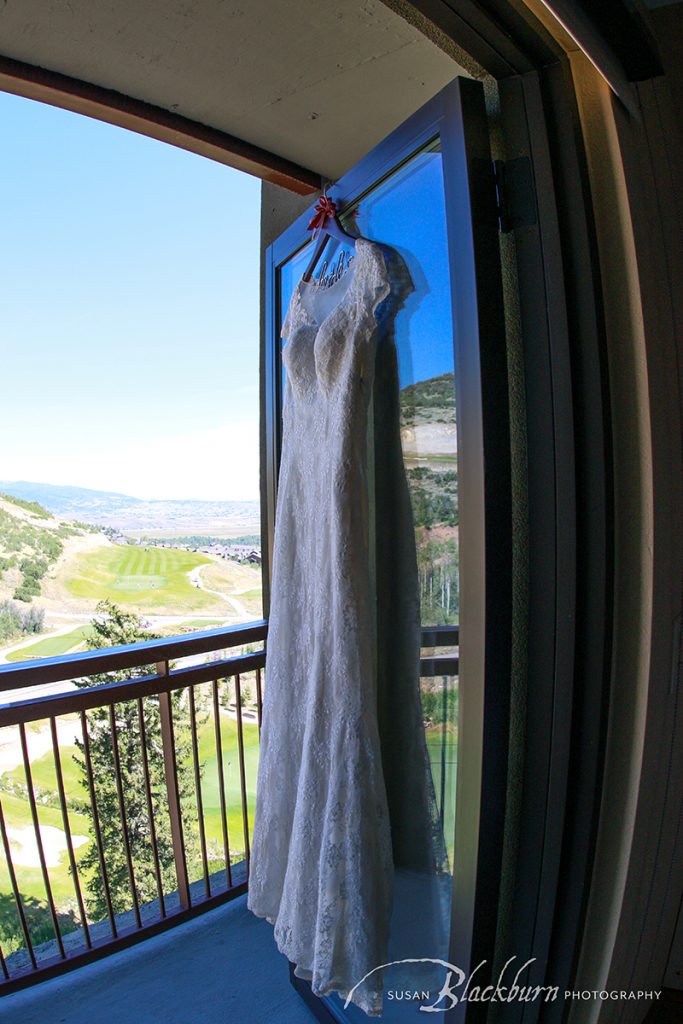 Great Lighting Is Key:
2. Great photos need great light. Although our cameras are fantastic in low light situations, we still prefer really beautiful natural light. We recommend you get ready in a space that has large windows. This may mean a large living room instead of a bedroom if you are getting ready at home.
Make Sure You Have Enough Space:
3. If you have a large party of people getting ready with you, make sure you are using a space large enough to comfortably accommodate them.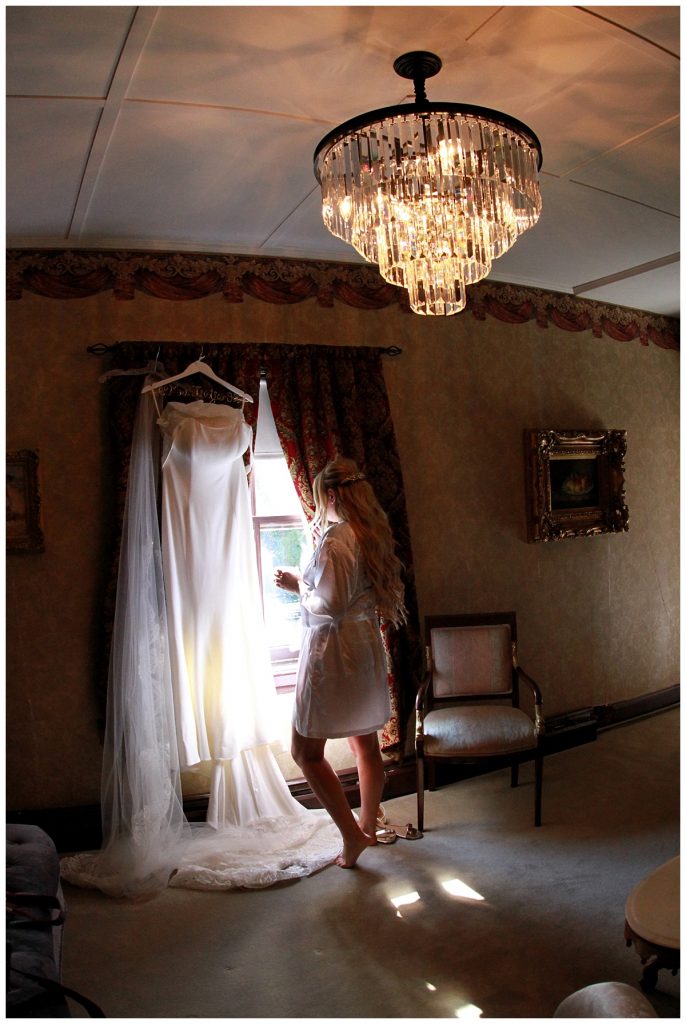 Get Rid of Clutter:
4. Clutter can be distracting, so one of our Tips for Getting Ready Photos is to declutter your space!  You will be busy, so assign someone to make sure the area is reasonably tidy. You don't need to be obsessive-compulsive, but clearing up the plastic water bottles or plastic bags on the floor goes a long way in making things look great.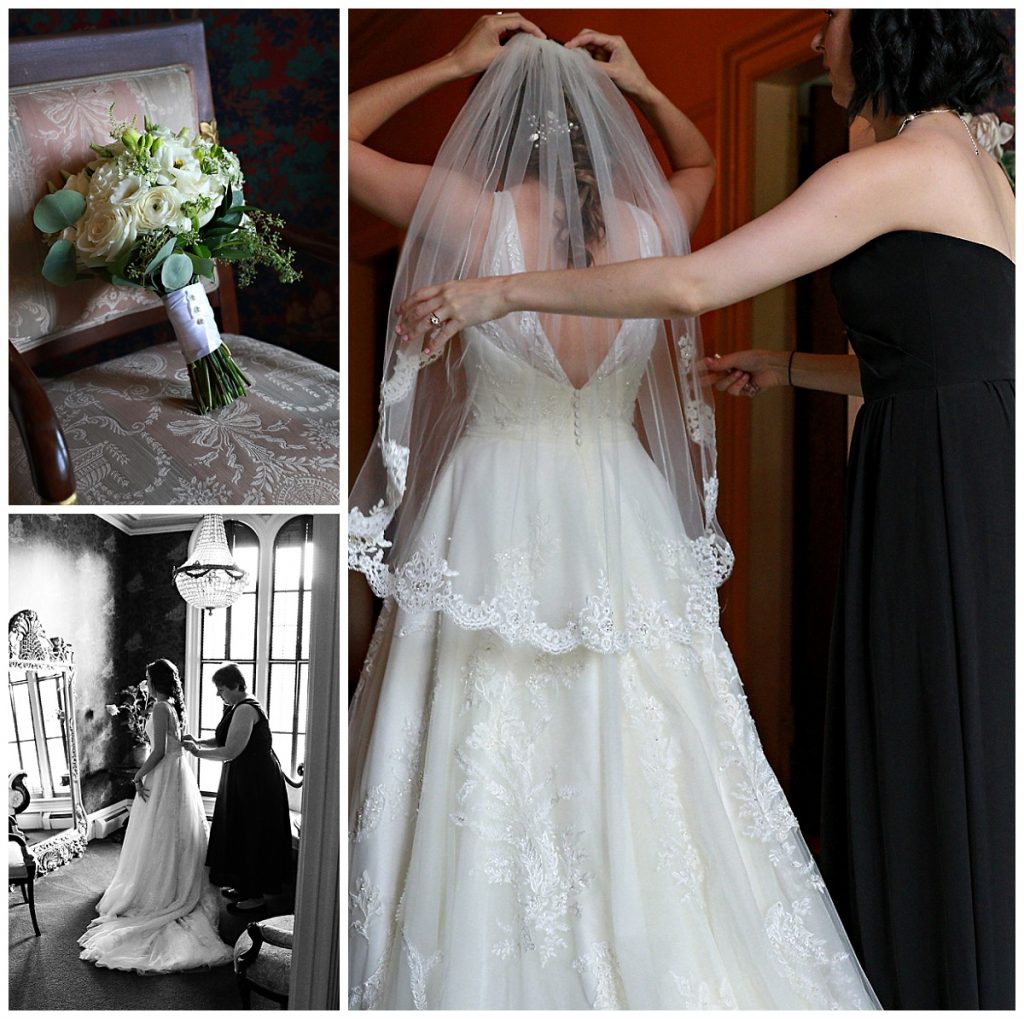 Leave Enough Time:
5. Be sure to schedule enough time! Make sure you discuss your timeline in detail with the hair and makeup people. We highly recommend that you have a trial run with your stylist(s) so you know exactly how long the process will take so you may plan accordingly. We personally like the bride to be ready first so we can begin working with her if things are running late.
Have Your Detail Items Handy:
6. We recommend that you place an unblemished copy of your invitation/stationary suite in a sealed plastic bag the week before the wedding and put it with all the items you intend to have with you when you are getting ready. That way the photographer can get a shot of these for scene setters.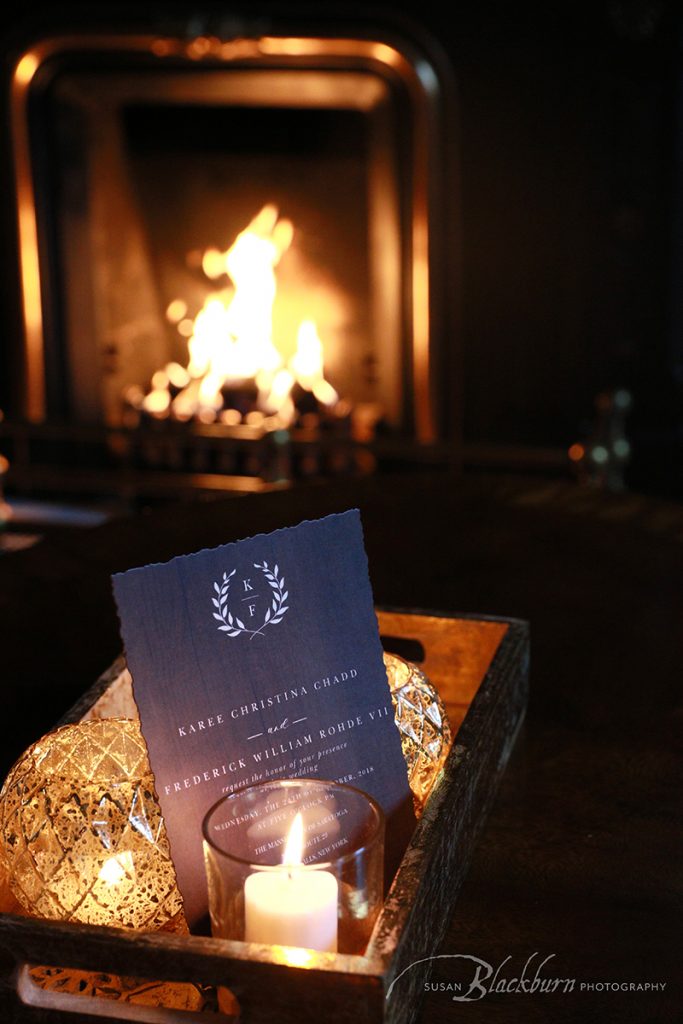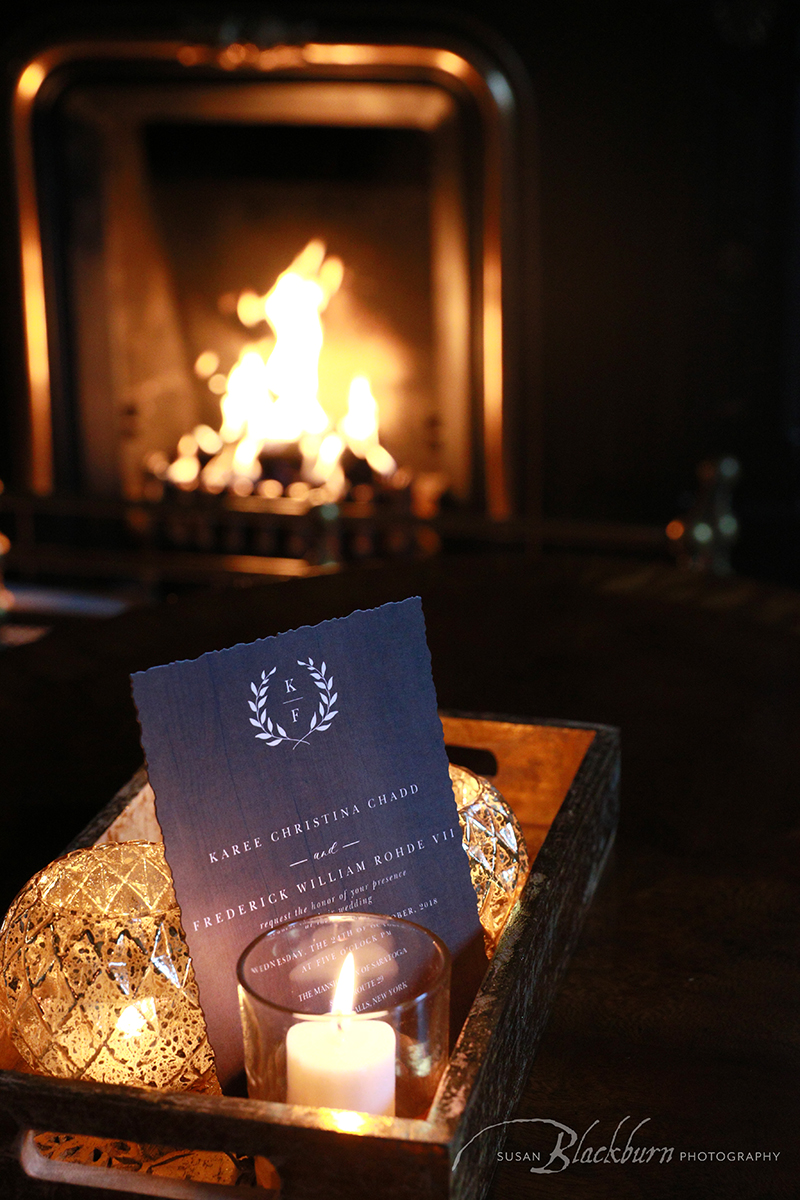 Don't Forget A Hanger For The Dress:
7. Invest in a really beautiful hanger for your dress–looks so much nicer than a plastic hanger and can be personalized for the day. What a great detail.
Paying attention to these details will help you get great wedding day getting ready photos to help you relive your special moments. Following these tips will help you be relaxed and smiling when your photographer is taking your getting ready photos.   If you enjoyed this article on Wedding Planning, you might also enjoy reading an article about Wedding Planning.  If you are planning a wedding, you might find our FAQ page on Hiring a Wedding Photographer helpful.
Susan Blackburn is a Saratoga Springs Wedding Photographer providing photography services for clients in Saratoga, Lake George, the Adirondacks, and beyond. Call 518.584.4237 to schedule a consultation or a photography session.