What Is The Best Headshot Attire For Women?
We know that Headshots and your online presence are more important than ever.  We want all of our clients to have outstanding images, as well as enhance their online presence.  We know that great photos will not only make you feel good personally, but will help you attract the right clients.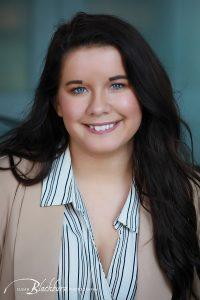 "What should I wear for my professional headshots" is something almost every single client asks us.  It is asked even more by our women clients.  We get it–choosing the right clothing for your Headshots can be challenging.
With that in mind, we have put together a short list of some of our professional recommendations for the best headshot attire for women so you can get amazing photos.  Let's get started, shall we?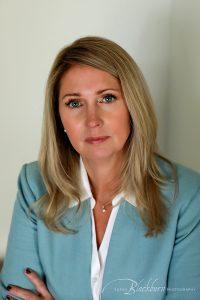 Wardrobe and Clothing Recommendations for Women's Headshots:
Proper Fit:
The absolute most important item is to assess the fit of your potential clothing choices.  Make sure nothing is too tight or too loose.  Sometimes it is a good idea to have a brutally honest friend view some of your choices before your session.  You especially want to avoid clothing that is too tight or "pulling" in the bust or hip areas.  You also don't want to wear anything too revealing in business shots.
Undergarments and Underpinnings:
Make sure when trying on garments that you have the correct undergarments and that they do not show.  You don't want bra straps hanging out or to see distracting lines or patterns through the clothing in your Headshots.
Dress for the Job:
Make sure your attire for your Headshot matches your position or the industry you are in.  If you are a Financial Advisor, you may need a more polished look.  If you are an artist or creator, maybe you want something a little out of the box.  If you are not sure, bring multiple options!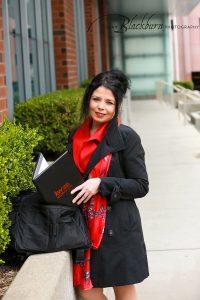 Color and Pattern:
Generally speaking for any type of Portrait, you ideally want the face to be the main point of focus.  That is why we advise our Headshot clients to avoid super busy patterns or neon colors because they can be distracting.  Did you know that neon colors also can reflect onto the skin and cause a strange color cast?
Sleeves:
Long sleeves tend to look better in Headshots as opposed to tank tops or spaghetti straps.  We also recommend that you bring a jacket along if your tops do not have long sleeves.
Variety:
We allow our clients to change a few times during their Headshot Session so they get some variety to choose from.  If you don't want to bring completely different outfits, layers are a great way to add variety.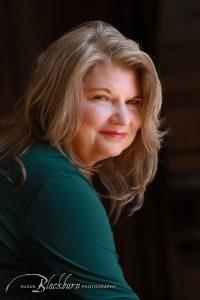 Some Final Thoughts On Headshots:
People who are not used to being photographed tend to feel at least some anxiety going into a Headshot Session.  I tell people that it is not their job to be "photogenic."  Rather, it is my job to make you look good through posing, lighting and proper prior planning.  And remember, the best accessory is your smile.
If you enjoyed this article on the Best Headshot Attire for Women, you might also like to read Headshot Attire for Different Industries.  And be sure to check out our Commercial Photography Portfolio.
To schedule an appointment for your own Headshots, please contact the Studio by calling (518) 584-4237 or use our Contact Form today.
Susan Blackburn is an Internationally Accredited Photographer living and working in the Saratoga Springs NY area.  She serves clients in her local area as well as the New York Metro area.