Weddings in the Winter are magical and can there be anything more magical than a Snowy Winter Evening Elopement?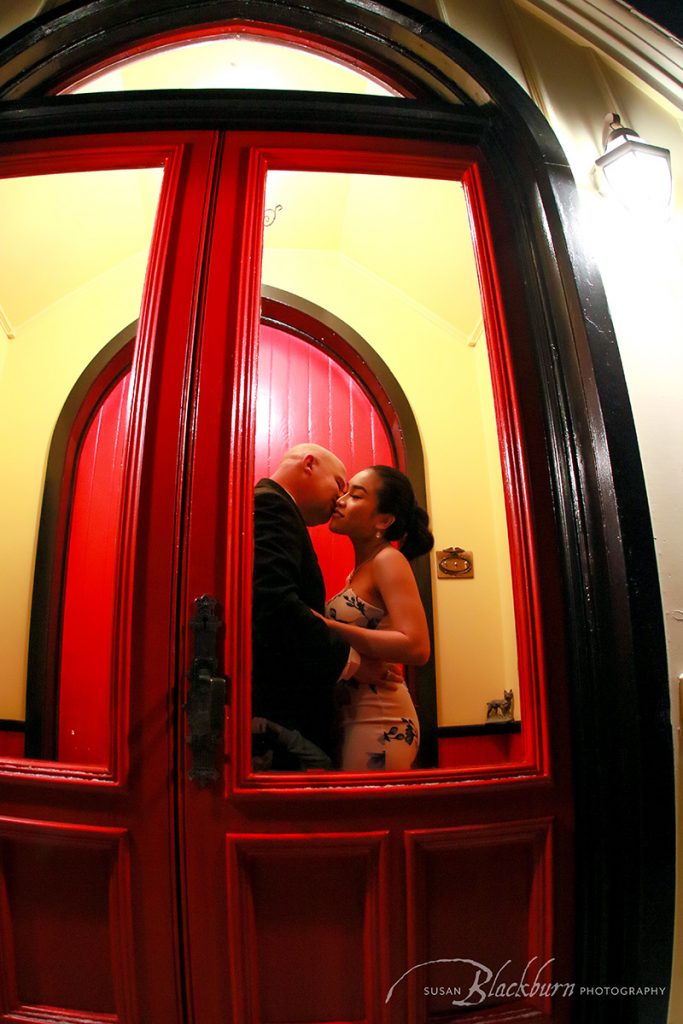 I love photographing weddings for people who think out of the box.  This was one of those weddings–intimate, private, sophisticated and totally unique.  This wedding proves you don't need to have 150+ guests at a fancy venue to have a meaningful and totally gorgeous wedding!
Emm and Patrick eloped on a December evening in Saratoga Springs NY during a snowstorm.  They were married in Saratoga Wedding Officiant Joy Burke's home, which is a converted church off of Lake Avenue.  They had two guests in attendance as witnesses–their very good friends.  We then went out in the snow to play a bit in Congress Park and on the streets in Saratoga Springs.  We finished up in front of the historic Adelphi Hotel on Broadway, one of my favorite locations.
Our lovely bride wore a sleek blue and white floral gown and carried a bouquet of hydrangea and greenery with a ribbon wrapping the stems. She also had a gorgeous black faux fur coat and boots for outdoors–essential for any bride who wants to be photographed outdoors in the winter!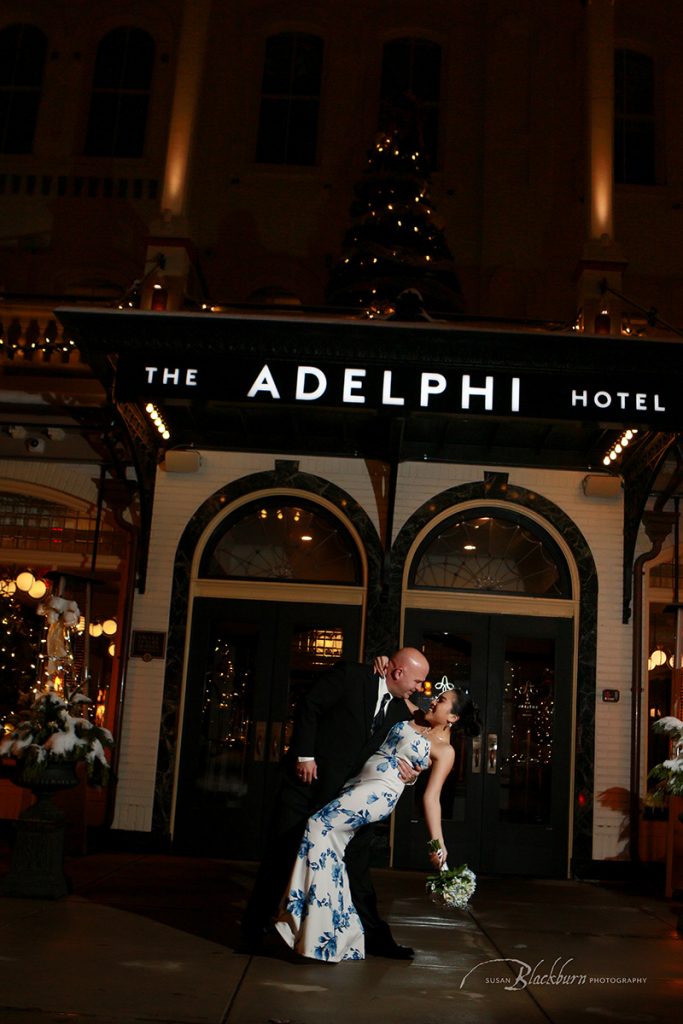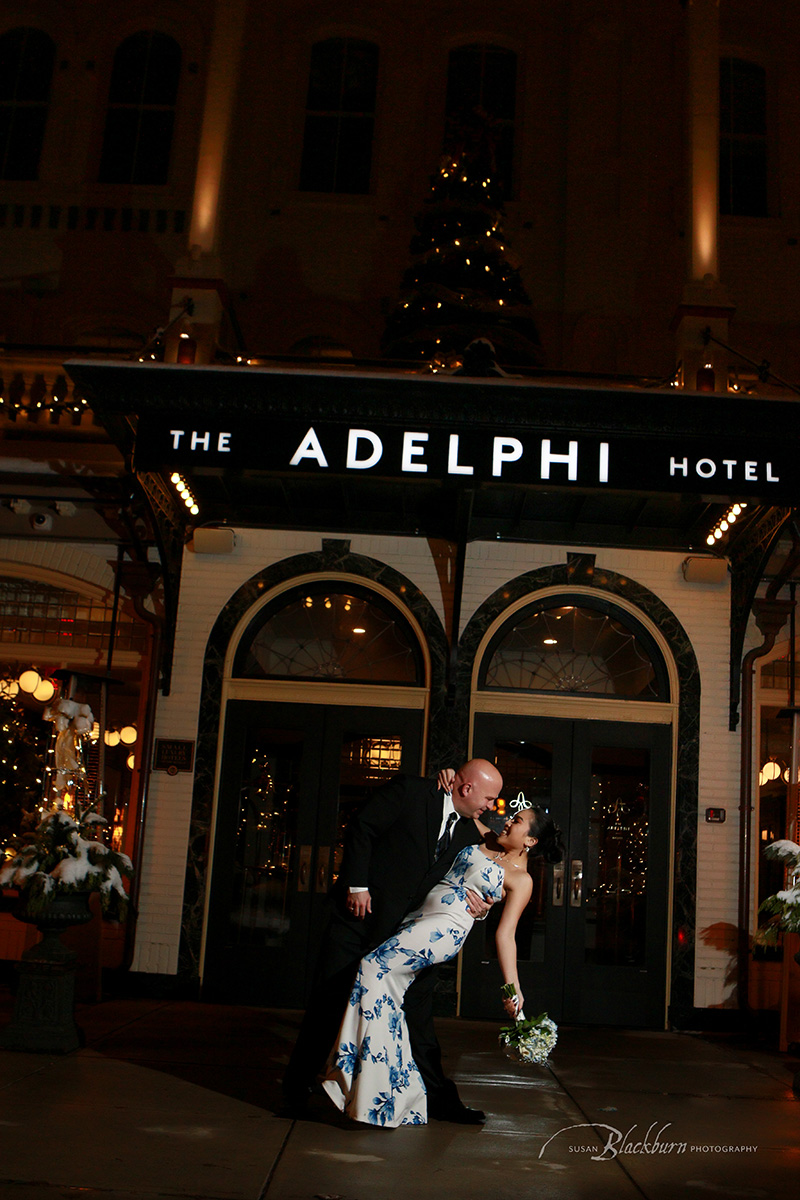 Congratulations and Best Wishes to our Happy Couple!
Did you enjoy this post on a Snowy Winter Evening Elopement?  You might also enjoy this Winter Elopement Post.
Are you a fun, unique couple looking for great wedding photos?  Please contact us or call us at (518) 584-4237 today!