People frequently ask me what I was thinking when I create certain wedding photos.
It is a great question!
The most important thing when doing wedding photography is to remember that it is a huge responsibility.  These pictures are not just for the Bride and Groom.  They are also for their kids and grandkids.  The second thing is that you have to make sure your subjects look amazing.  So much time and effort goes into planning a wedding–especially on the Bride's end.  Thirdly, you must be able to provide a good variety of wedding photos while working quickly because you never have enough time on a wedding day.  I have a couple examples to demonstrate a little bit of my thought process when doing Wedding Photography.
Let's do something simple first because it demonstrates my point of looking good: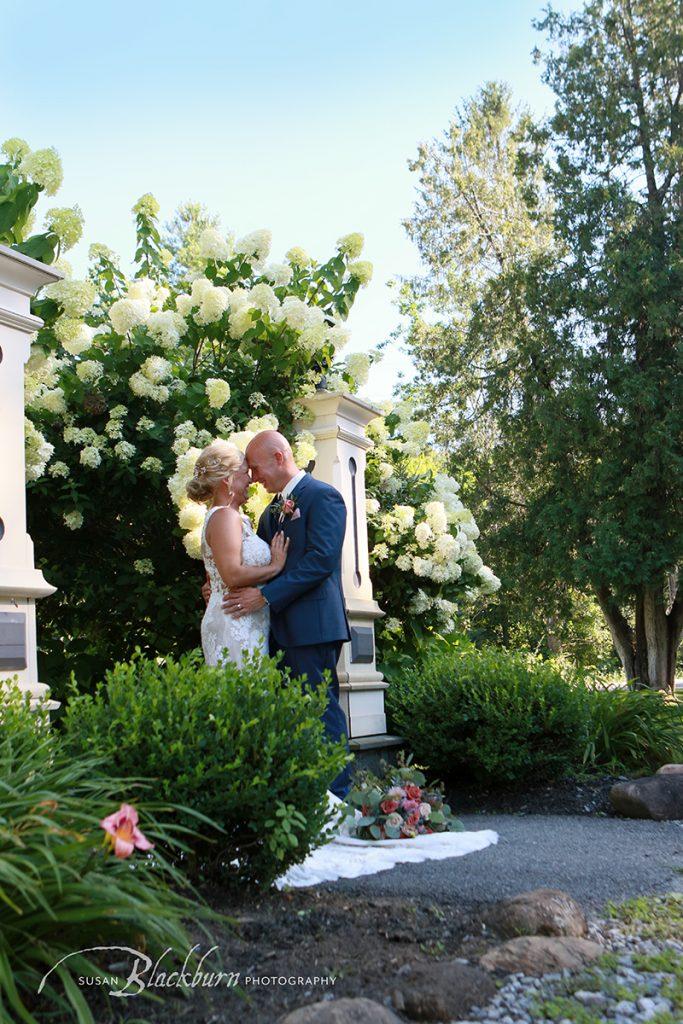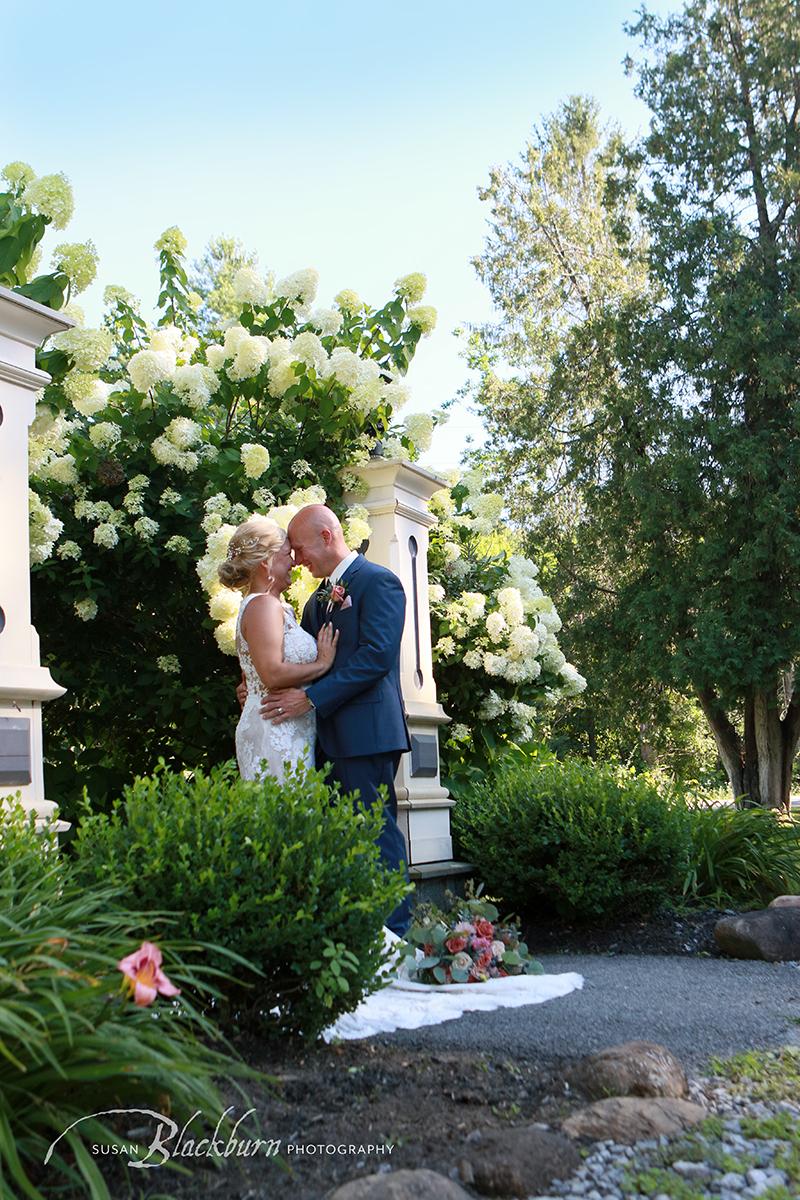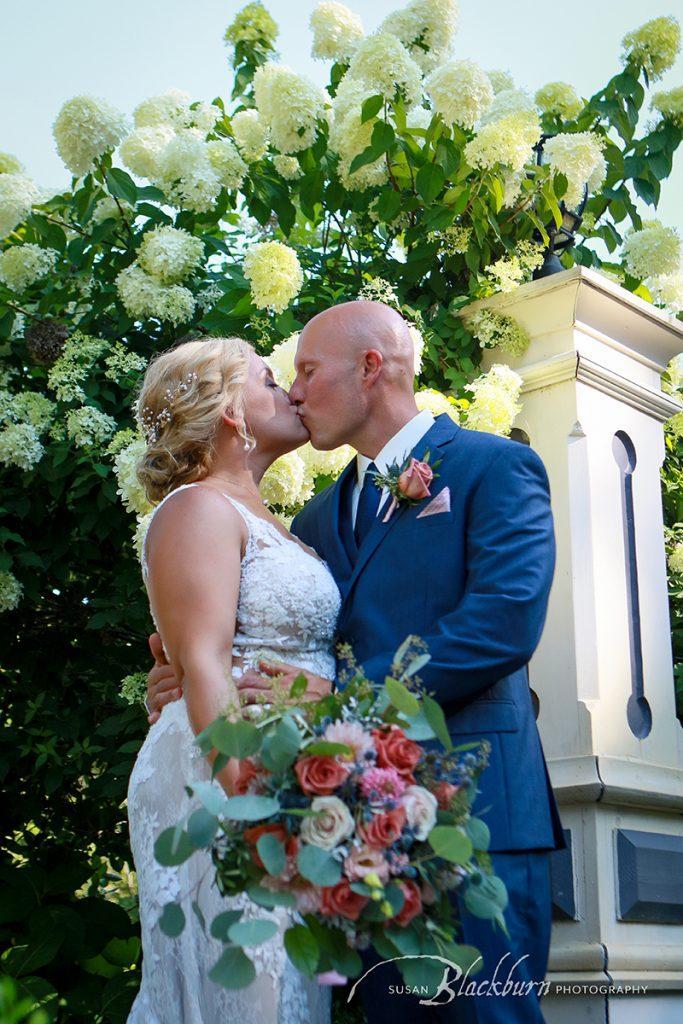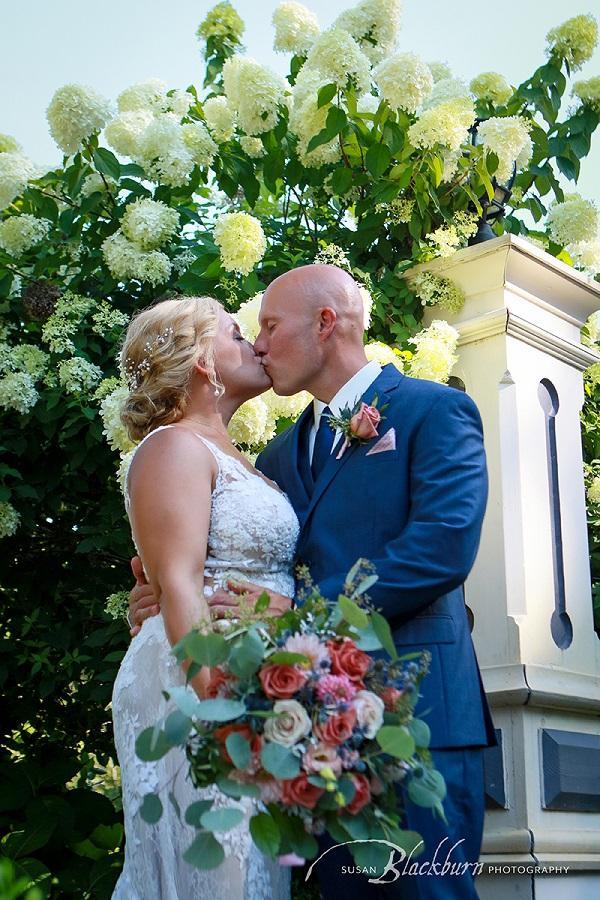 The bride, Jen, had told me that she loved the hydrangeas at this venue.  So after we did some of the more typical wedding photos, we went to this location.  I took a lower camera angle to make it look a little bit more modern.
For the next example, let's compare two wedding images from a wedding in an urban location: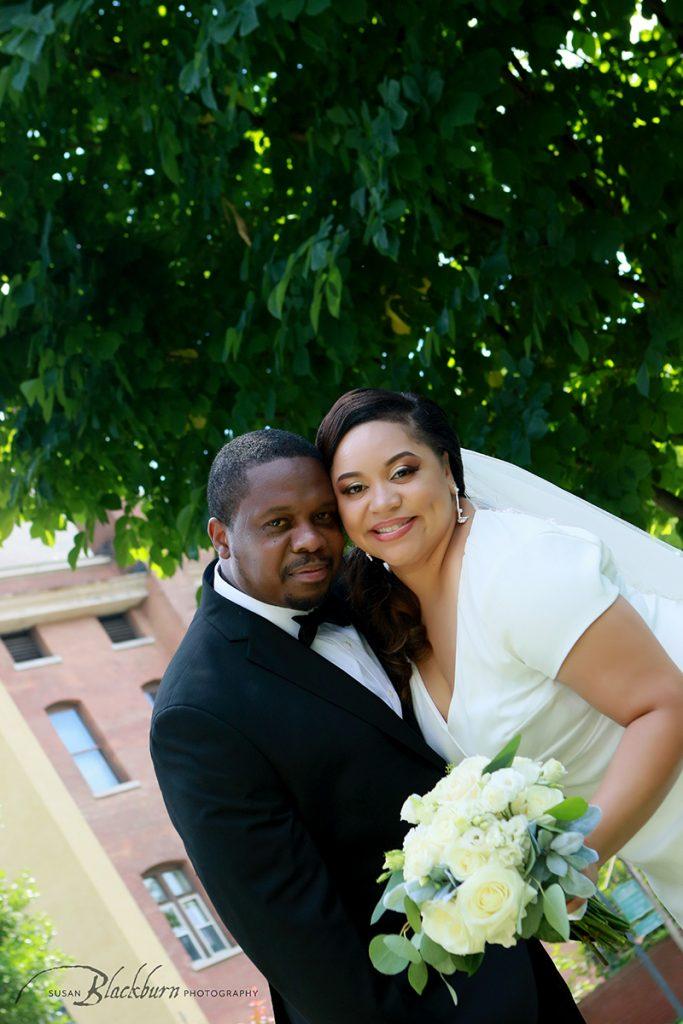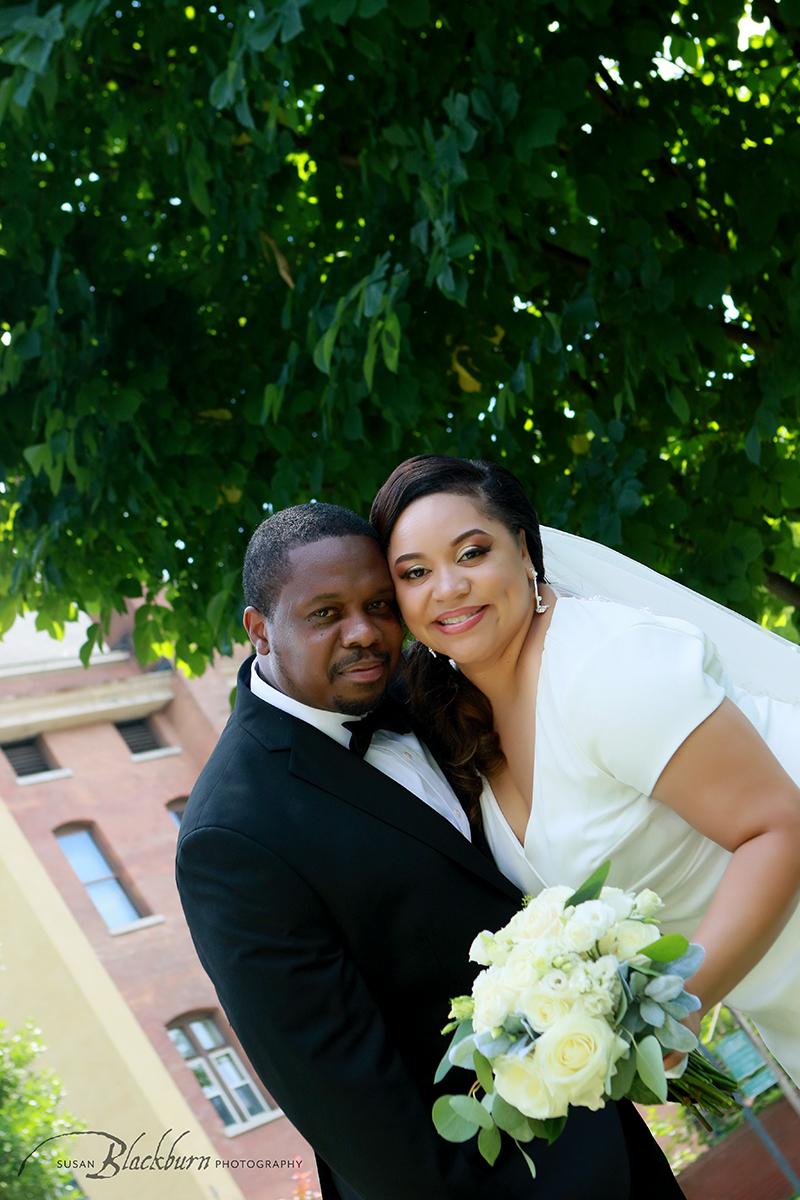 This first image is what I call The Newspaper Photo.  Basically, it is a good, traditional portrait of the Bride and Groom that they can send in to their local newspaper and give as gifts to parents and grandparents.  These are generally great as 5x7s or 8×10 prints.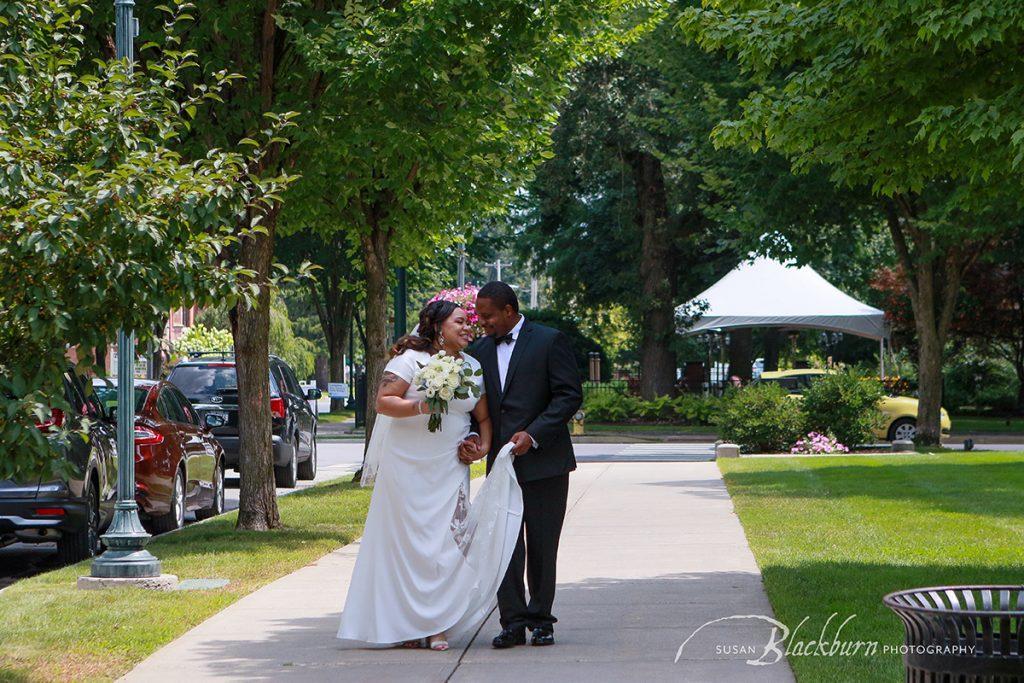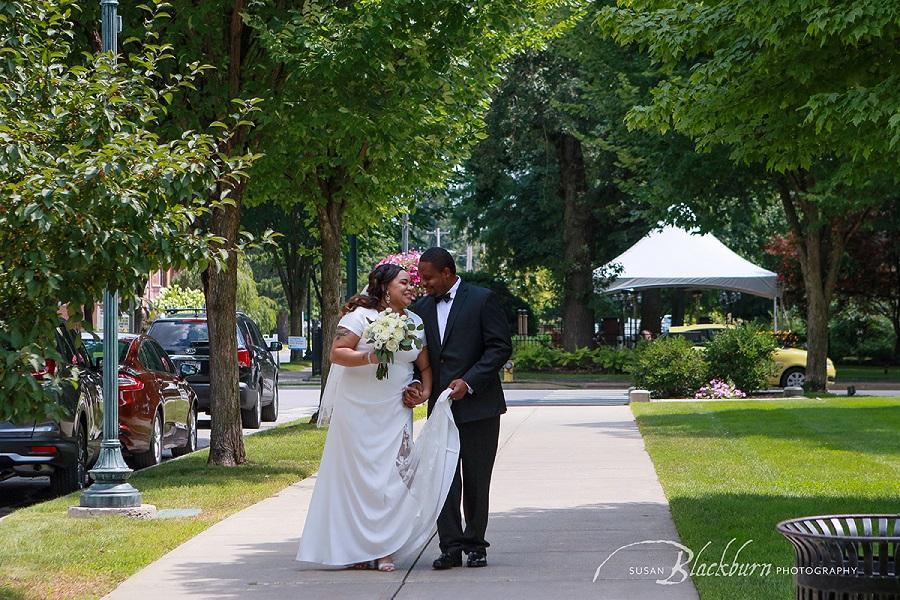 Compare to this image–more casual, fun and perfect for wall decor.  But guess what?  While it looks unposed–it was totally posed!  I purposely had them stand in open shade, told them how to stand and elicited expression.
Lastly, let's go a little further.   Let's look at three wedding photos from the same shoot because they are all vastly different.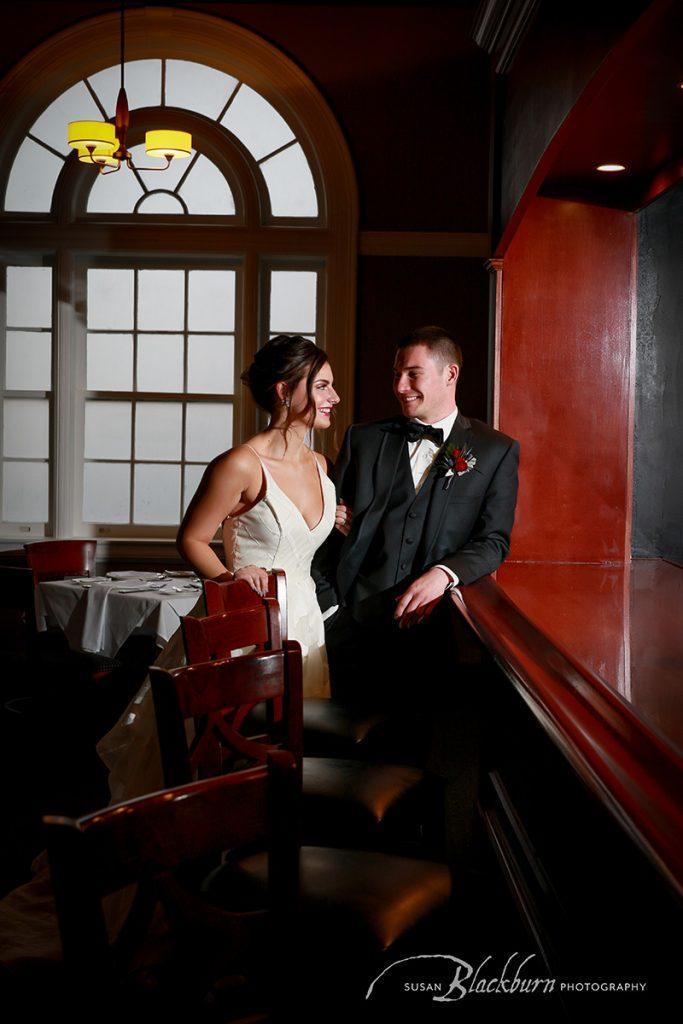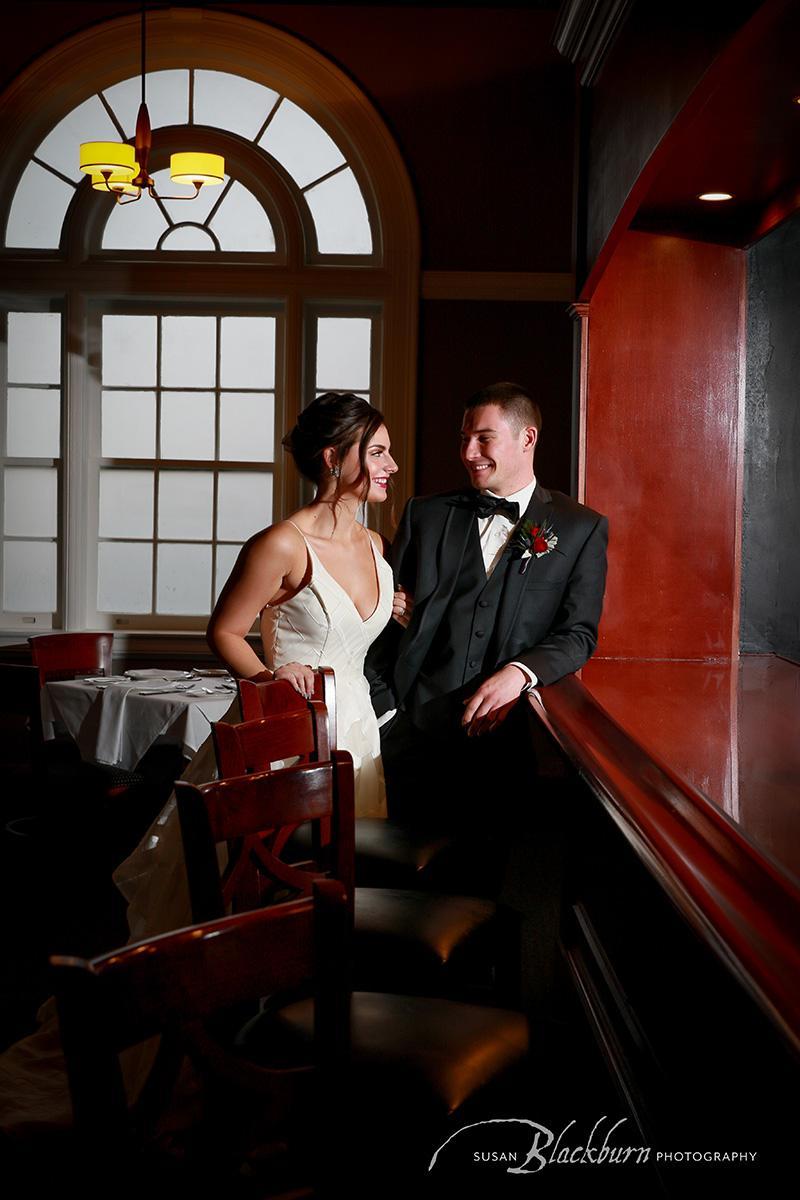 This first image is pretty traditional–lighting, posing and composition are all classic.  Sometimes on a wedding day, this is all we have time for.  That is ok, but when we have a little more time we can push further.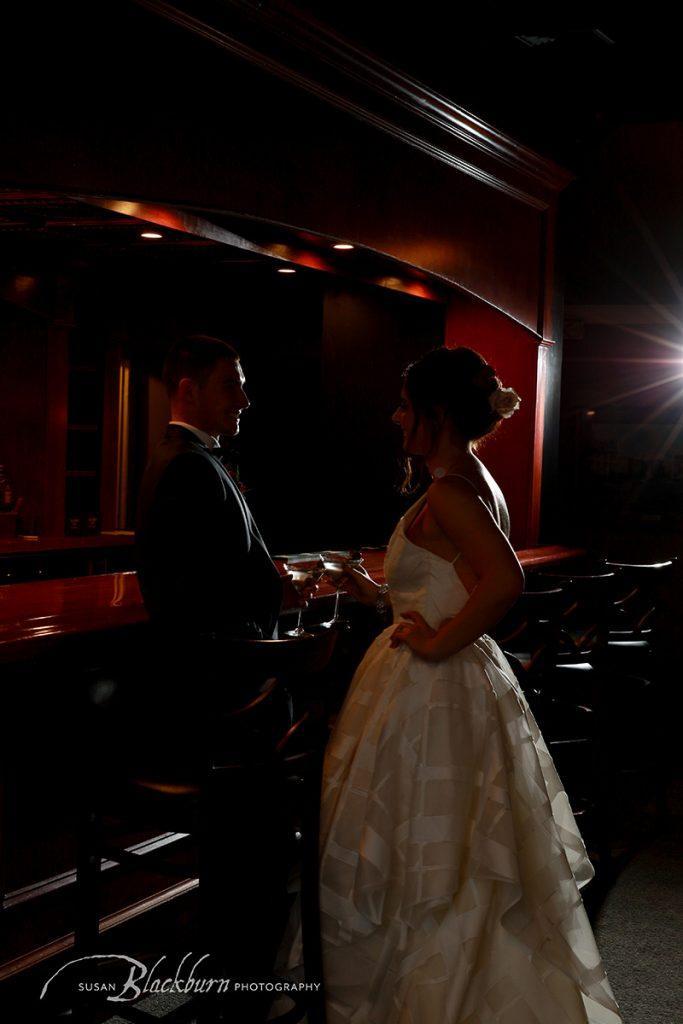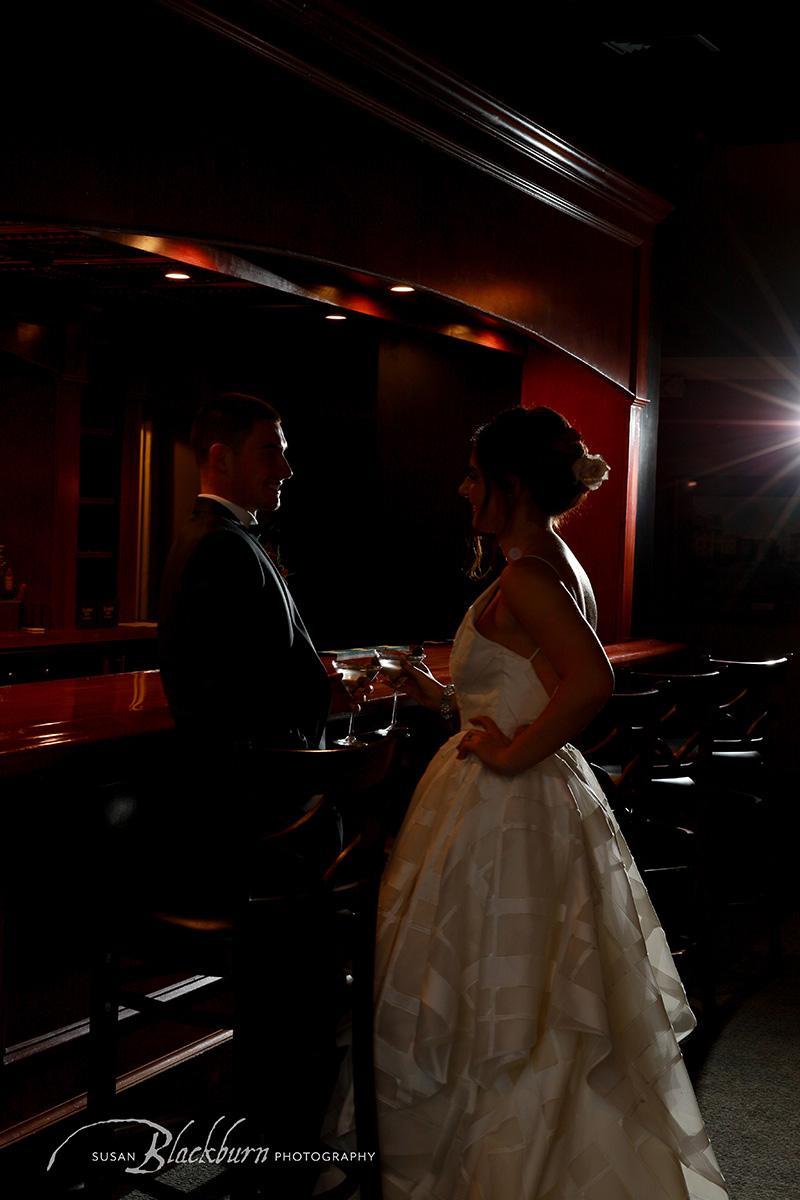 For this one, I kept the light and the subjects in the same place and just moved myself.  I wanted to get a film noir/silhouette look.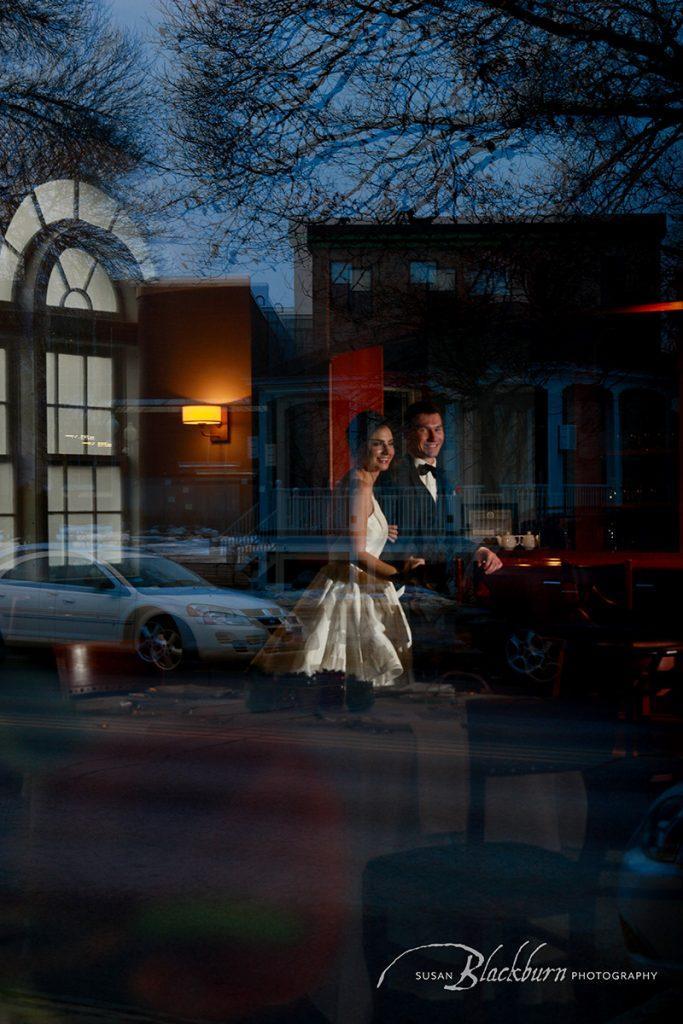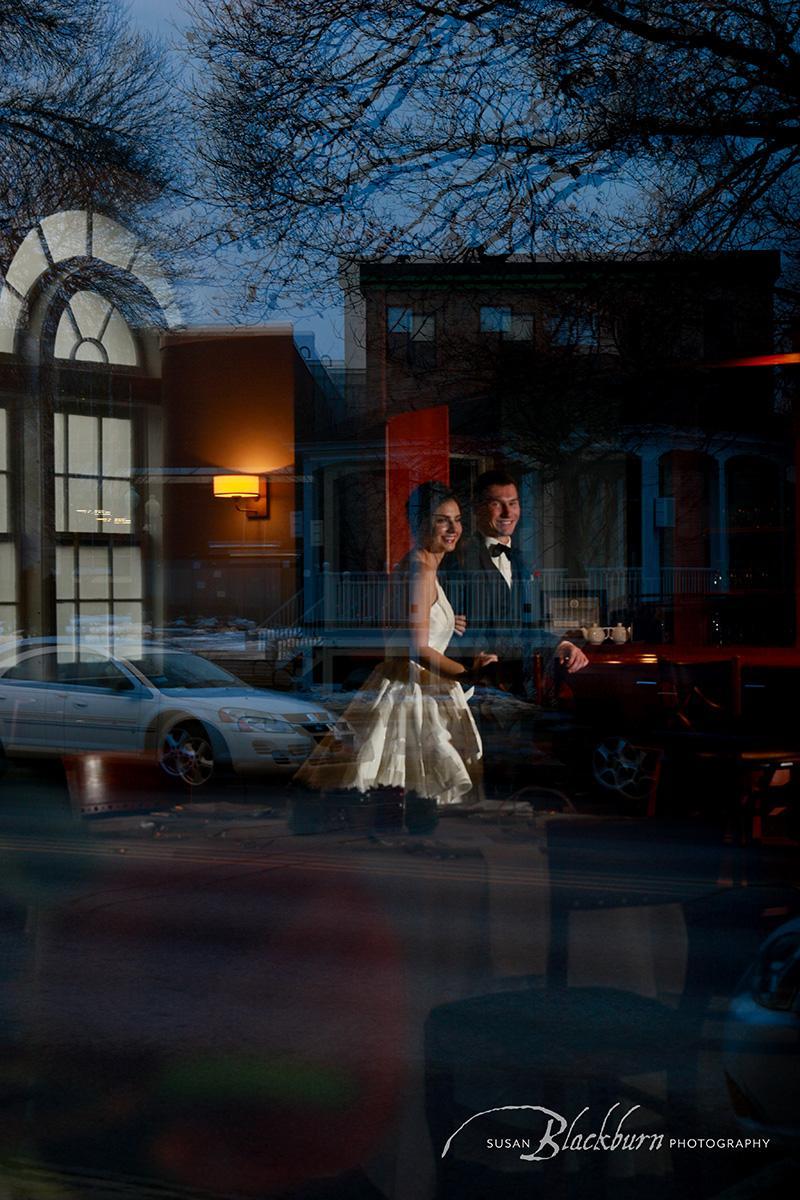 I have to say that the last one is actually my favorite.  The Bride, Groom and the light stayed in the same places–I went outside.  I wanted to get the reflections of the street in the plate glass window.  This is not a typical wedding photo and it has a more editorial feeling to it.  Not everybody would love this image, but I do.
Did you enjoy this post on Wedding Photography?  You might enjoy this post on The Best Month to Get Married.
Be sure to use our Contact Form or call us at (518) 584-4237 to get in touch.