How do you go about choosing a Wedding Photographer?
The best advice I can give to couples on their wedding day is to enjoy every minute.  The next best advice I can give is to make sure you hire a great photographer who can help you relive the day for years to come.
Choosing your wedding photographer is one of the most important decisions you will make when planning your event.  Here are some practical considerations: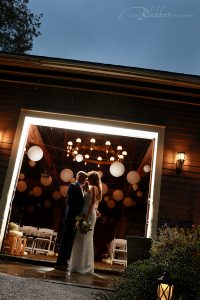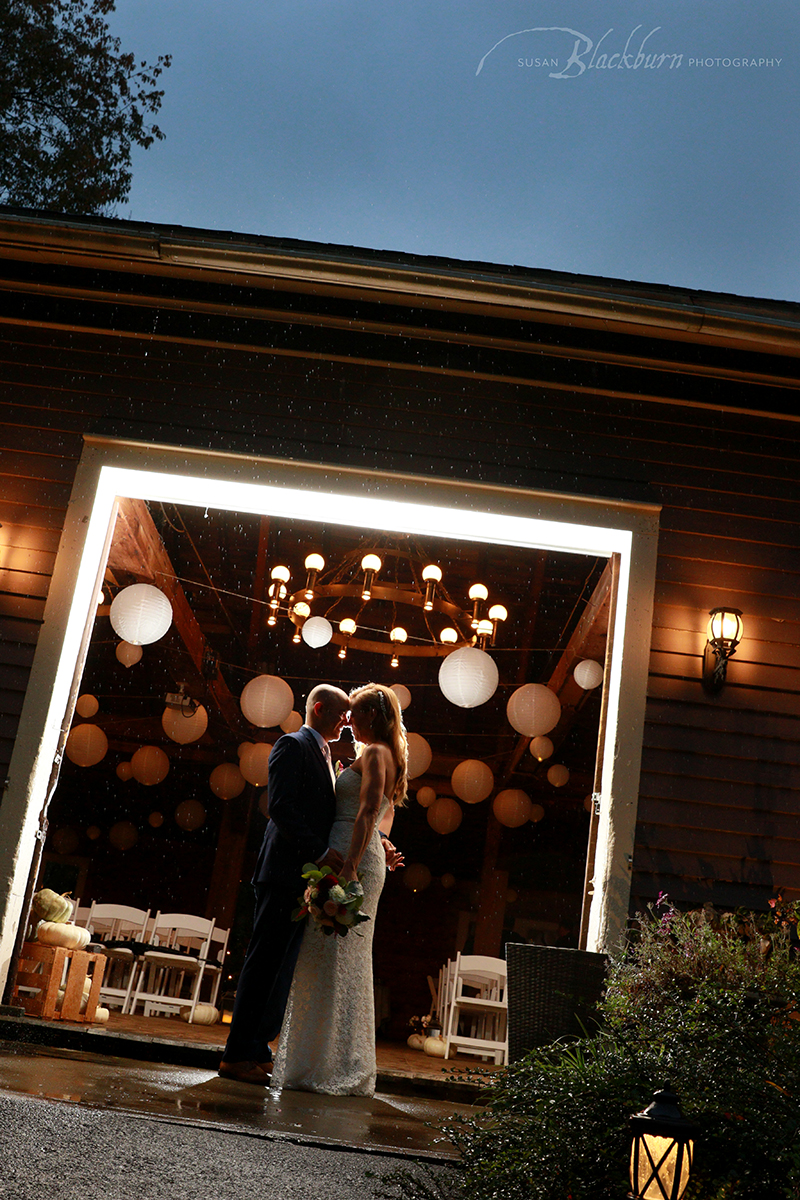 Style:
Carefully think about what style of photography you like at the beginning of your search.  What are you drawn to when you are looking at the work of different photographers?  Here are some examples of photography styles:
 Traditional:  This type of photography relies heavily on posed images.  There aren't too many surprises with this type of photography and it lends itself to a "shot list."
Photojournalistic:  Photographers who shoot in a photojournalistic style like to capture the day as it unfolds naturally.  It is great for couples who don't like to "pose" very much.  Very little pre-planning is involved.  This is  fun except sometimes this type of photography  sacrifices some of the more formal images of the event because the Photographers are more intent on what the bride and groom are doing candidly.
Illustrative or Artistic:  This style is usually more updated and blends aspects of the Traditional and Photojournalistic.  It can include more dramatic lighting and contemporary "fashion" style posing.  It is generally more cutting edge.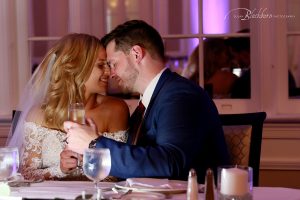 Seasoned vs. Inexperienced Wedding Photographers:
We have all heard the stories of couples who use a friend/relative who offers to shoot the wedding for free.  Or someone starting out who does the entire wedding at a very low price point.
Undoubtedly budget is an important factor in choosing any of your wedding vendors.  I am a photographer, so I naturally think wedding photography is one of the most important line items in your budget.  I truly believe that at the end of your event, the one thing you will take away is the photography.
I think that everyone wants to be able to look back and remember the day and all the details.  Your memories from your wedding are too important to risk on someone who has little to no experience.  The good news is that many wonderful photographers can provide a limited/hourly coverage.  Why not hire them to photograph the ceremony, portraits, and a portion of the reception?  That way you get great photos within your budget.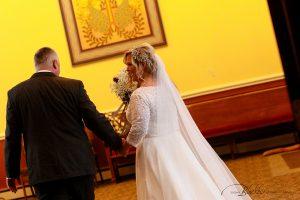 Personality:
This can be a big one.  Make sure you like the person you choose to photograph your wedding, because you WILL be spending a lot of time with them before, during and after the actual event.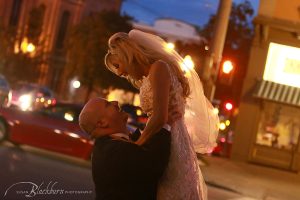 Technical Expertise:
But wait, before we get all touchy-feely with "Hire the photographer who makes you laugh," remember that whoever you hire must be able to produce consistent results in many challenging situations.  Low light, time constraints, uncooperative bridal party members–you name it.  Are they using professional grade equipment?
When reviewing portfolios, look for shots that appear to be taken in a venue similar to yours at the time of day/season you are holding your wedding.
Helpful hint:  If all the photos you are seeing in a photographer's portfolio seem to be black and white, they may have issues with exposure or color balance.  A competent Wedding Photographer should be comfortable shooting both.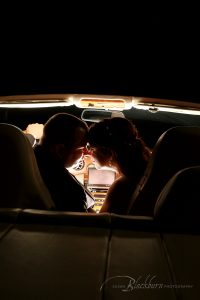 What Is Included?
Don't be afraid to ask what is included in the price.  Are printable digital files included, or just social media sized files.  After all, having gorgeous photos created does not really mean much if you can't make prints from them unless you pay $3,000 additional to get printing rights.
If albums or prints are included, make sure you get to see and touch the actual products.  There is a great difference in products offered from different companies.  Make sure you like what you see before committing to something.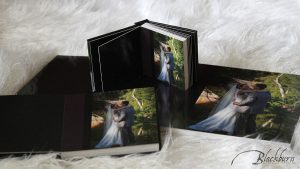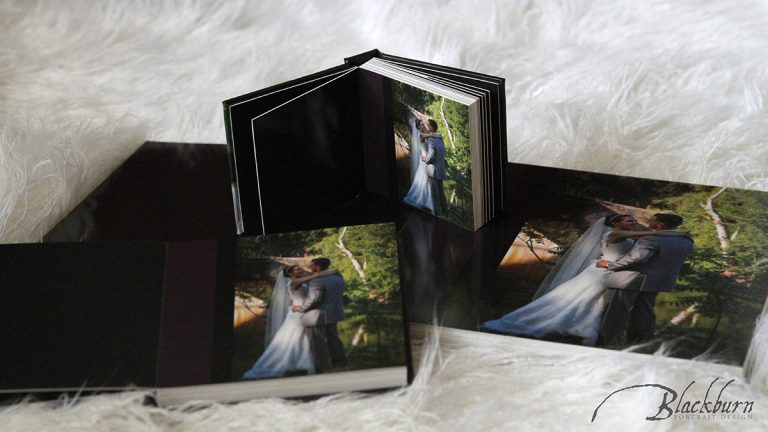 Does This Wedding Photographer Have a Contract:
A good contract protects both parties involved.  It spells out what is included, what the liability is, and what redress you have if something goes awry.  Read more about Photography Contracts.  And if the person you are considering hiring to photograph your wedding does not use a contract–go somewhere else.  Run, do not walk away.
Post Processing:
Does the photographer retouch anything?  Do they correct any exposure or color issues before giving your the files?  Or is that only available for an extra fee?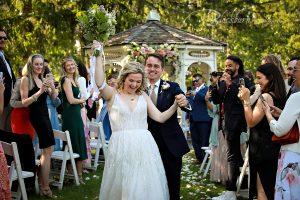 Ask To See a Full Wedding:
Anyone can show you a compilation of their greatest hits.  Ask to see a wedding from start to finish.  Heck, ask to see several full weddings!
There should be consistency and great shots throughout the entire wedding, not just a couple great shots of the bride and groom.  Photographing a wedding is a marathon, not a sprint.  And guess what?  If the detail shots of shoes are awesome, but the portraits of the Couple, the Families, and the Bridal Party are terrible–not the Wedding Photographer you want.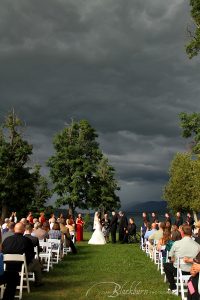 Delivery:
When will you receive your wedding images?  Get an idea of when you can expect to see your wedding images.
Some photographers will post a sneak peek within days so you can at least see a few.  Some photographers turn around full galleries very quickly, others take more time.  Be aware ahead of time and make sure the timeline is something you can live with.  We have all heard horror stories of couples waiting over a year to view their wedding photos.
Good luck with your planning and choosing your Wedding Photographer!  And remember to enjoy the process!
If you liked this post on choosing your wedding photographer, you might also like this post on choosing a photographer.
Don't forget to review our Frequently Asked Questions Section for additional information.
To schedule a consultation please call (518) 584-4237 or use our Contact Page.
Blackburn Portrait Design has been servicing Wedding Photography clients in the Saratoga, Albany and Adirondack areas of Upstate NY for over 20 years.