Senior Portraits in a Romantic Garden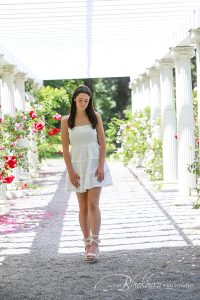 Senior Portrait Season is well under way.  And what is better than a Yaddo Gardens Senior Portrait Session?  The first session back was like visiting an old friend.
As a Saratoga Springs based photographer, I am very fortunate that we have so many fabulous locations available.  Every year is always fun, but this year I am very excited about Yaddo Gardens being open.  It has always reminded me of the book The Secret Garden, which is a Children's Classic.  The Gardens were closed during the Pandemic, but they have recently opened back up–although with shorter hours.  As of right now, they close at 4:30.
Meet Me In The Garden
From the minute you pull in the Driveway, you will be captivated Yaddo, which was once a private residence to the Trask Family.  Now it is an Artist's Colony.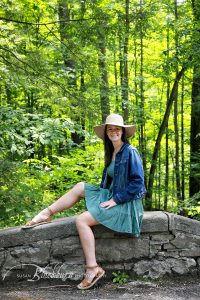 A Yaddo Gardens Senior Portrait Session Has Lots of Diversity
This location has always been a favorite with local clients.  There are so many beautiful, picture perfect spots so it is easy to understand why a Yaddo Gardens Senior Portrait Session is always a top choice!  Whether you want a forest look, a formal rose garden, or a shade garden, you are sure to find it there.  There truly are no bad locations there.
Below is a slideshow of our first Senior Portrait Session at Yaddo in too long a time.
I am so looking forward to creating more Portraits at this stunning location.
Plan Your Own Senior Portrait Session Now.

If you enjoyed this post on a Yaddo Garden Senior Portrait Session, you might also enjoy Senior Picture Ideas for Class of 2023.
To schedule your own Yaddo Gardens Senior Portrait Session, please use the Contact Form.