What is more romantic than a Bridgerton themed wedding?
If you have not heard of the TV show Bridgerton, you have been living under a rock.  LOL.  I remember watching Season One and thinking, "Wow!  This would be a great theme for a wedding!"  Well, life often imitates art and I got my wish!  Carly and Christopher had a wedding in April at the Mansion Inn in Saratoga that definitely had some serious Bridgerton  themed wedding vibes.
What are some of my favorite Bridgerton Themed Wedding Details: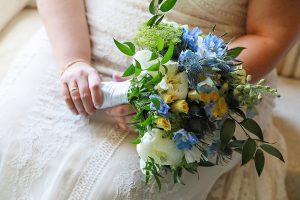 So what makes a Wedding Lady Whistledown approved?  The series takes place in Regency England, but with a twist.  The clothing and accessories are opulent and the colors are beautiful.  The Men in the Bridgerton Family predominantly wear shades of blue.  In fact, the show kind of has a Regency Blue color scheme.  The women wear column shaped/empire waist gowns and there is lots of lace and pearls.  Opulent food displays are often a feature.  Florals are English Garden.  Handwritten notes are often featured in the show, so an old fashioned cursive in stationary is great.
A few Bridgerton Themed Wedding Details from Carly and Christopher's Wedding: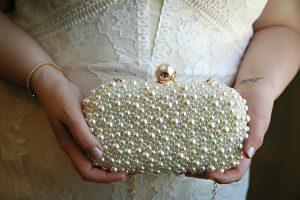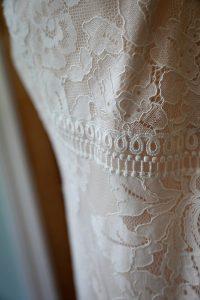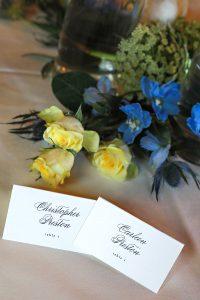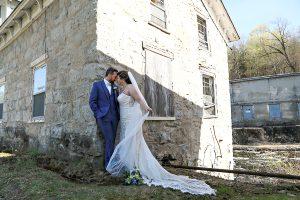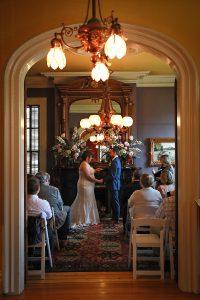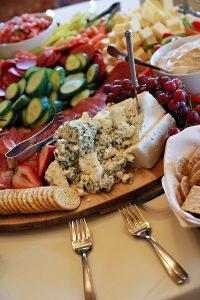 These are just some of the fabulous details you can include in a Bridgerton Themed wedding!
Congrats to our couple Carly and Christopher–it was so fun documenting your wedding day at the Mansion Inn Saratoga.
To view more trends,  read our post on 2023 Wedding Trends.
To schedule a Consultation to discuss how we can photograph your wedding, please use our Contact Form or call the Studio directly at (518) 584-4237 today.
Susan Blackburn is a Wedding Photographer in Saratoga NY offering couples all inclusive Wedding Day Storytelling.