It is the most–stressful time of year.
Yes, the Holidays can be wonderful.  But let's face it, getting photos of your kids for your Holiday cards and gifts can be incredibly stressful.  From time to time I do a post on creating Holiday photos of the fam on your own–you can thank me later.  So without further ado, here are some of my personal No Fail Holiday Photo Tips.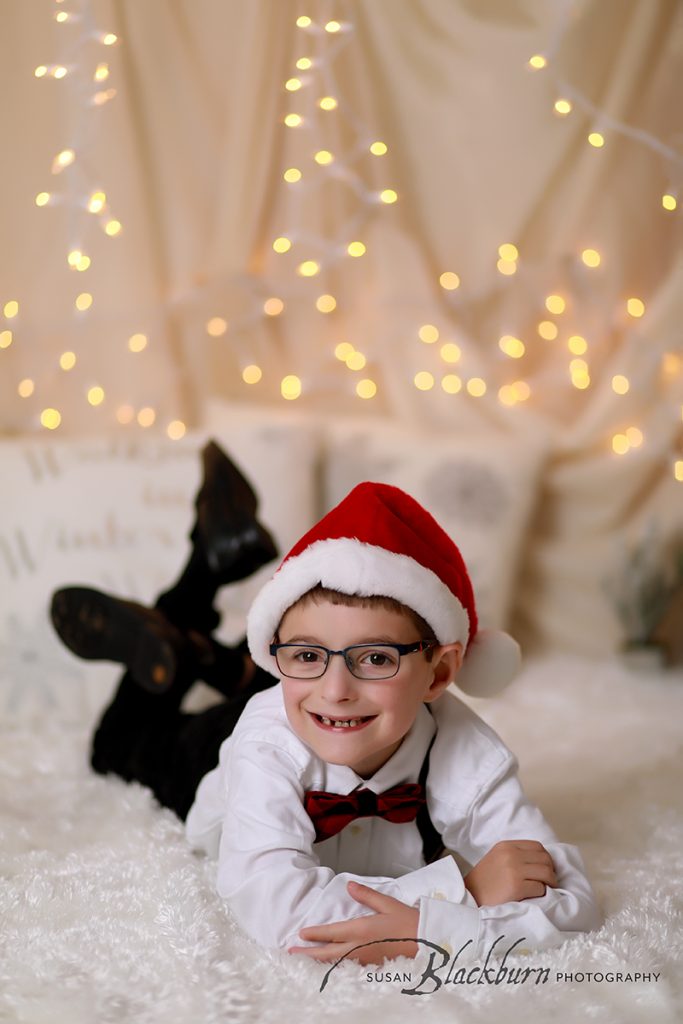 Know Thy Camera (at least a little):  When photographing the littles, you don't have time to fumble around with your camera settings or wonder why the exposure or color is off.  So this is our Number One in No Fail Holiday Photo Tips.  Take the time to actually read the manual that came with your camera or do an online tutorial.
Time It Right:  Kids have certain times of the day when they are great.  And times of the day when they are not so great.  So if Tip One is Know Thy Camera, Tip Two is Know Thine Kids.  When are they happiest, when do they need a nap, when do they need a snack?  Time your family photos accordingly.
Plan The Details Ahead of Time:  Proper prior planning is literally EVERYTHING when photographing small kids.  Choose your clothing, location and props well in advance and gather everything together well ahead of time.  Nothing is worse than getting started and realizing you are missing a critical prop or garment to complete the photo.
Location Considerations:  So many things go into choosing an appropriate location.  One of them is how well your kids behave in busy public situations.  The other is finding out if the location you desire is actually available for public photography.  Nothing is worse than driving a distance to your favorite Christmas Tree Farm only to find out they charge a lot to do photos there.  Or having your kid launch themselves into a full blown, nuclear level tantrum when out in a busy holiday space.  Are they in the Stranger Danger phase of Child Development?  Then we highly suggest you skip the Santa photo op unless you want everlasting trauma.  And do keep in mind that you can create some great holiday photos in a corner of your backyard or home environment with careful placement and lighting.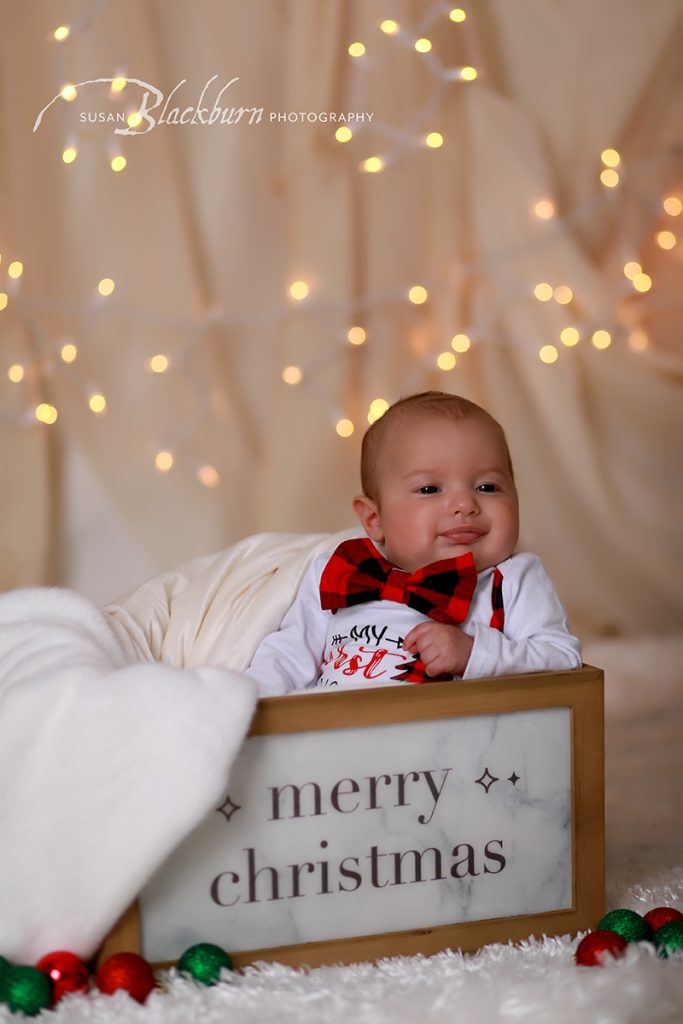 Keep It Simple:  One of my biggest No Fail Holiday Photo Tips is to keep it relatively simple.  Yes, these are Holiday photos.  But you don't want to lose those beautiful little faces amidst too much Holiday.
Let. It. Go:  Kids not cooperative and it is just a disaster?  Let it go and try for another day.  Try to relax and not have an adult temper tantrum.  It is just not worth it.
For more of our No Fail Holiday Photo Tips, you might also enjoy these Tips for Great Holiday Photos.
Still feeling stressed out?  Let us help by photographing your holiday portraits for you!  Simply call the studio at (518) 584-4237 or use our Contact Form to get in touch!  We love creating family portraits for our clients around the Holiday Season!