Photography Styles And Correct Terminology Can Be Confusing
Recently I have been having conversations with friends in business.  We talk about how people want to see behind the scenes and the need to discuss what we do, how and why we do it.  For me as a Photographer, that can be difficult because many times people don't have an understanding of basic Photography terms.  In an earlier post What Is Your Photography Style, I talked about how sometimes the first question people ask me is, "So what is your Style?"  It can be hard to talk about what I do and why if people do not understand the terminology.  It can be especially frustrating if people use the wrong terms to try to convey what they want in their photos.  To that end, I will attempt to give some basic terms to describe what a viewer might see when looking at photos.
Photography Styles and Bokeh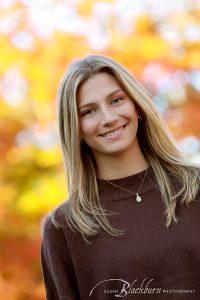 I found a great definition on the Nikon site for Bokeh:  "Bokeh is defined as "the effect of a soft out-of-focus background that you get when shooting a subject, using a fast lens, at the widest aperture, such as f/2.8 or wider. Simply put, bokeh is the pleasing or aesthetic quality of out-of-focus blur in a photograph."  It is really popular in Portrait and Wedding Photography these days.  I do like to use it during a shoot.  However, I don't like to use it all the time.  It is like any tool–there is a correct tool for every job.  I actually think this is something that has become so overused as to almost be cliché.  And there are certainly times you might not want to use it.  For instance, if you have a really interesting background or landscape, you definitely want definition to it, not a bunch of amorphous blobs.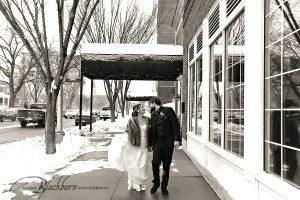 Post Production, Filters, and Presets
Post Production is what happens after the Photographer gets home from a shoot, downloads and backs up their images and begins processing them.  Back in the dinosaur days of the four letter word "film," we used to just send film to a lab and have them develop and print it.  Now, our computers are the lab.  This is a blessing and curse, but more about that another time.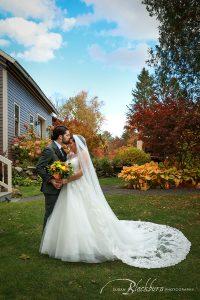 While we try to get everything correct in camera, we do need to go in and tweak our images.  I personally do not like to do too much crazy stuff with filters and presets because I gravitate toward a more natural look.  I believe less is more.  I think it is more timeless.  When my clients look back on their images, I want them to love them 20 years from now.  The last thing I want them to think is, "EWWWW.  Why does everything look so brown (blown out, faded, whatever)."  Years ago, a friend of mine got married when double exposures were all the rage.  Think the couple super imposed in a wine glass or the sheet music to their first dance.  Sooo, Truth Bomb–It was tacky then, it is tacky now.  Imagine my surprise to see it coming back in vogue….
What Is A Flat Lay?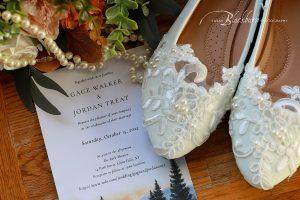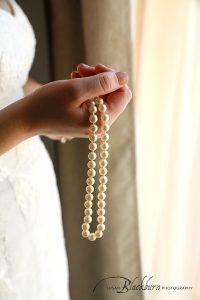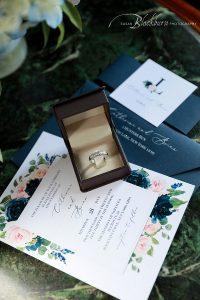 There are a few ways to photograph details at a Wedding.  It is all the rage right now to have a styled "flat lay" of the invitation suite with bridal details and maybe a few loose flowers.  This is totally fine and when well done looks beautiful.  But do be aware that the Photographer needs time to set this up, as well as a clean and well lit area.  However, I stylistically prefer to photograph details with people in them.  I will do either, it is just the latter is my favorite.  And if I am really in a time crunch, it is my go to every single time.
Photography Styles:  Photojournalism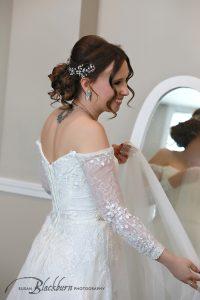 What is Photojournalism?  I feel like Photojournalism, especially related to Weddings, should be pretty unobtrusive.  It is like newspaper or magazine reportage.  I think the subjects should not even know they are getting their photo taken.  It is where you can find amazing expressions.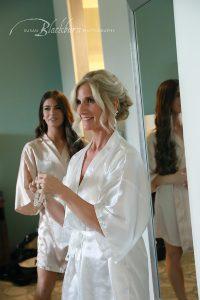 This style of Photography became more popular in Wedding Photography with the advent of digital cameras.  Before that in the Film days, Wedding Photographers were sent out with enough film to create maybe 300 images total.  The images were mostly posed carefully and lit with strobe.  There were not very many candid images.  It was very exciting when we could shoot digitally and not have to count exposures all day long.  I love shooting this way and would say 80% of what I do on a wedding day is Photojournalism.  I love it and my clients do too.
Photography Styles:  A Note About Black and White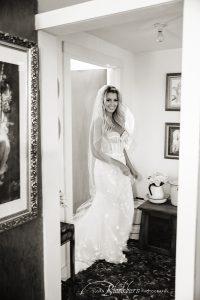 Who doesn't love the look of classic Black and White Photography?  Actually, that is more of a statement and not a real question.  It is the epitome of Timeless.  That is why I include some in every coverage I do.  However, the majority of what I deliver to a client is color, unless they ask for the entire wedding to be Black and White.  Which has happened maybe twice in my entire career.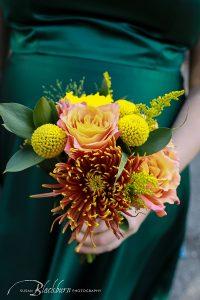 I think color is important because as I stated earlier, people spend up to a year or more planning every detail of their wedding.  Planning includes the color palette.  The colors are part of the story and are therefore important.
A Final Word on Photography Styles and Terminology
When all is said and done, having the correct terms for discussion is important.  But it is equally important to look through portfolios of anyone you are considering hiring.  Does their work speak to you?  Can you see yourself in the photos?  I think that is truly the most important thing.
Are you ready to talk about your own portraits or event coverage?  Fabulous!  Give us a call at (518) 584-437 or use our Contact Form today.  Be sure to also browse through our Online Galleries to see more of our work.