What is the big deal if you are using an older Headshot that you love?
As a Photography Studio in Saratoga that provides Headshots, I do get asked this question quite often.  I get it because I have older Headshots of myself that I do love.   It is easy to fall into the trap of thinking that because you had two great Headshots taken a few years ago that you are covered forever.  But an update to your Headshot can be a game changer.
I think I can safely say that most of us do understand the need to have at least some type of Headshot or Profile Photo in today's fast paced digital environment.  A Headshot is like your digital handshake.  However, sometimes you do need to refresh your profile photo.  So–Why Do You Need To Update Your Headshot?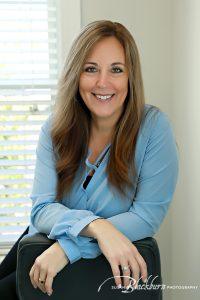 The Ubiquitous "Selfie"
If your current Headshot is a "Selfie," it is time to update your Headshot.  You all know what I am talking about–arm extended in bad light.  Sometimes this type of photo works in a pinch, or perhaps you did not have a budget that covered pro photos.  However, as soon as you have the ability to invest in professional Headshots, you definitely should.  After all, you can easily tell on LinkedIn who has invested in their professional image and who has not.  See our post Just Hire A Professional to see why you need a real Headshot.
Update Your Headshot When You Change Positions or Industry
When you change your job title or the industry you work in, it is often a great idea to update your Headshot.  It is like to old saying, "Dress for the job you want, not the job you are currently in."  If you switched industries, perhaps you went from a super formal environment to a more relaxed and creative one or vice versa.  If you have moved into a Management position, the expectations for how you look might have subtly changed.  These should be taken into account in your Headshots.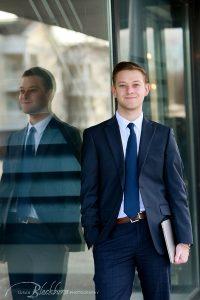 Update Your Headshot If You Have Made Major Changes To Your Look
No one stays the same over time.  Using the same Headshot from ten years ago may lead people to believe that you are outdated, clinging to your youth or neglecting your professional image.  If a potential client reads that you have 20+ years of experience on your resume, but your picture shows you as 25, that can be a problem.  I personally believe three to five years is a good rule of thumb for this.
If You Need More Variety, Update Your Headshot
Today, we have many more uses for professional Headshots.  With most businesses managing multiple online social media accounts, variety is key.  We also have clients that get speaking engagements or contribute to publications.  Your Headshot is not/should not be one size fits all.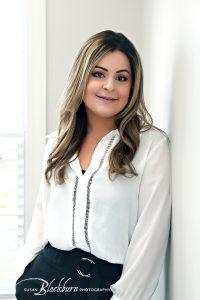 Next Steps To Update Your Headshot
I hope that I have convinced you that updating your Headshot is a crucial investment in yourself.  So, what are the next steps?
 Create a schedule for how often you want to refresh your Headshots, put it in your work diary–and stick to it!
 When you are ready to update your Headshots, take a few minutes to look at current trends to see what will make your Headshot up to date.
 Have a consultation with your Headshot Photographer to go over what you feel are your needs and what you want to convey.
In the big scheme of things, updating your Headshot can be a fairly low risk/high reward proposition.  This is especially true for anyone running their own business.  Don't hesitate–update your Headshot now!
Please use our Contact Form or call the Studio directly at (518) 584-4237 today.