Love Where You Live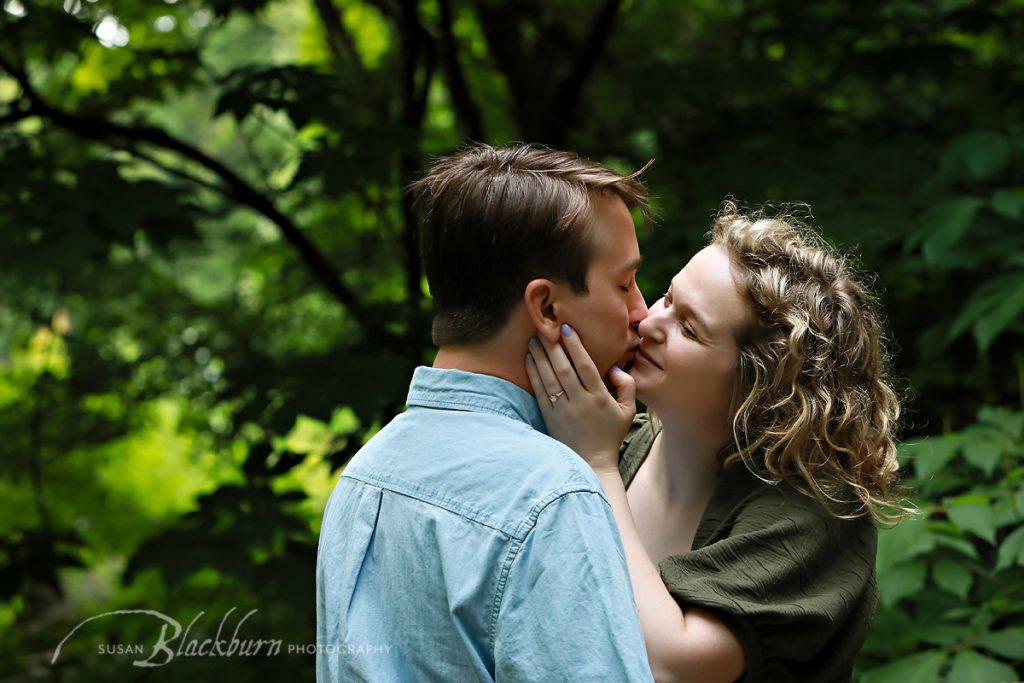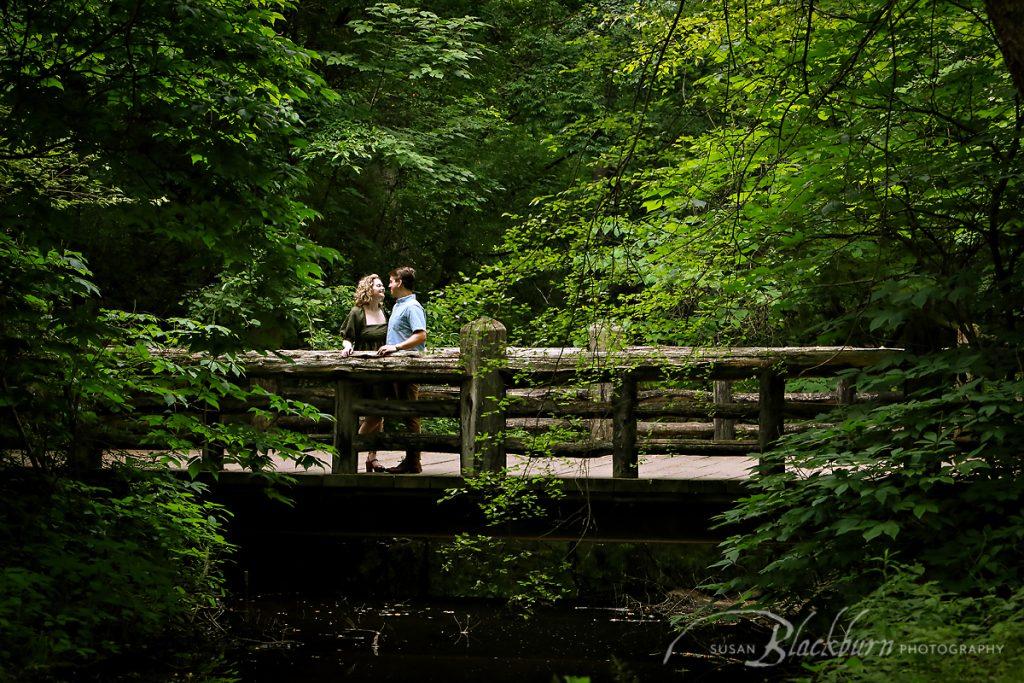 I can't claim that phrase as my own–Deb at Toga Heritage came up with that as a tag line for her shop.  But I kept thinking about that as I photographed last weekend's Prospect Park Brooklyn Engagement Photo Session.  Abbi and Jessie live a couple blocks from the Park, they spend a lot of time there, and they love their Brooklyn neighborhood.
Location Change to Prospect Park
We had originally planned on photographing the Engagement Session at Coney Island.  But as is often the case, sometimes the best laid plans go awry.  When we all got there, there was no parking and it was like Crazy Town there.   So we quickly pivoted and went to Prospect Park.  It was a completely different vibe–but in the best possible way.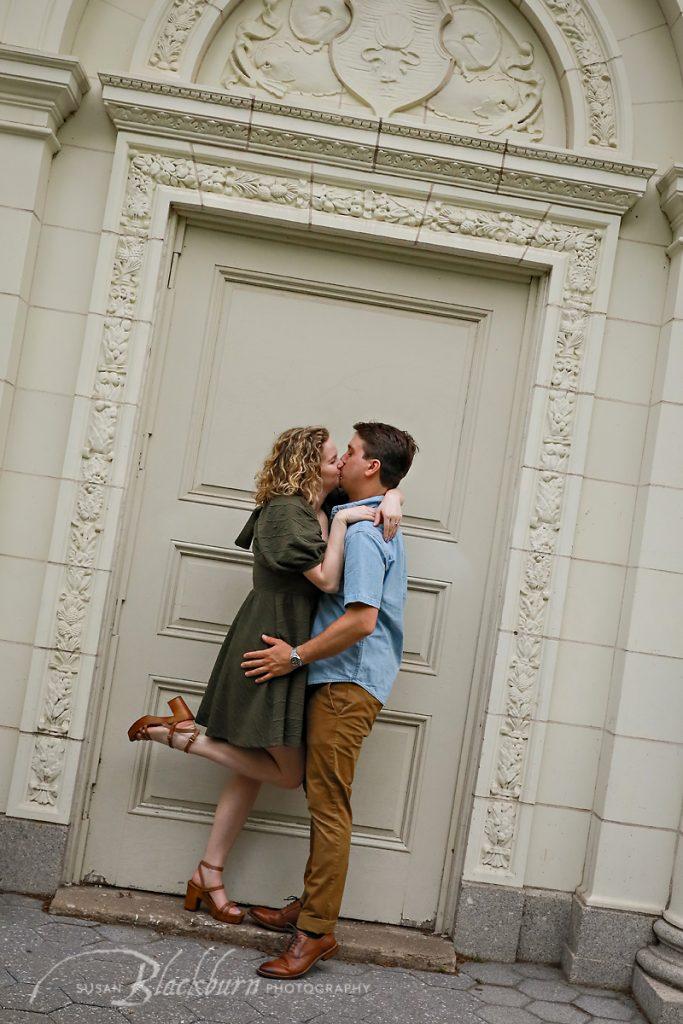 Prospect Park Is A Great Venue For Engagement Photos
I loved the variety we were able to get in Prospect Park for this Engagement Photo Session.  The Park was designed and constructed between 1865 and 1895 by Frederick Law Olmstead and Calvert Vaux–the geniuses who created Central Park.  It is a beautiful green space within a busy urban area with many picturesque vistas for photos.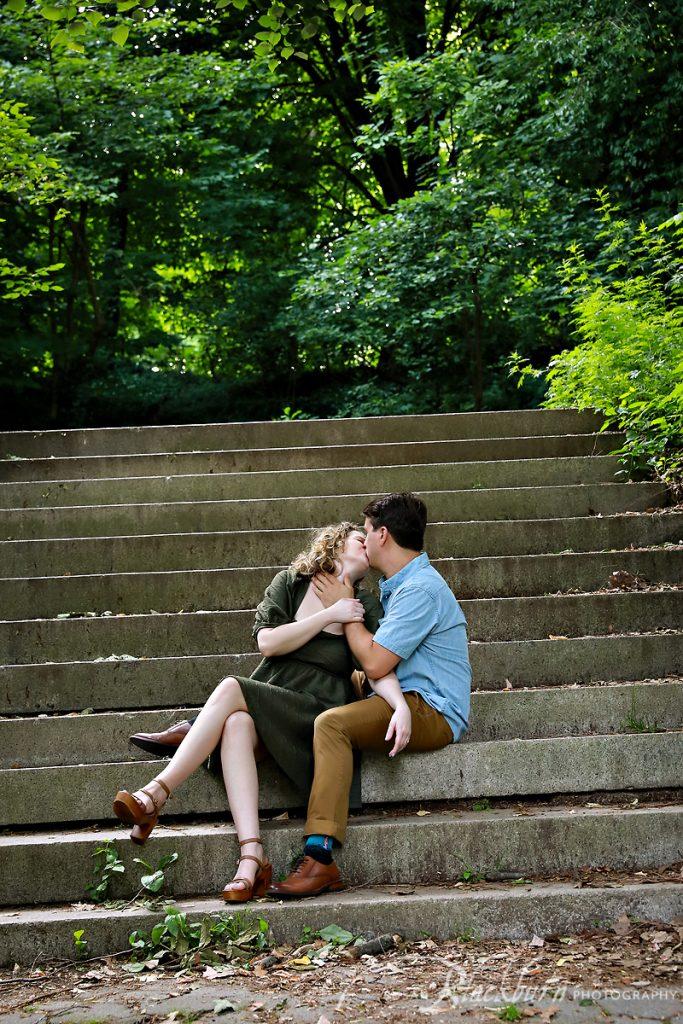 Because it was relatively late in the day, I knew we had to work quickly.  So we went to the furthest part in the Park–the Boathouse–and worked our way out.  We stopped at a few key spots along the way.  We even had an outfit change–yay!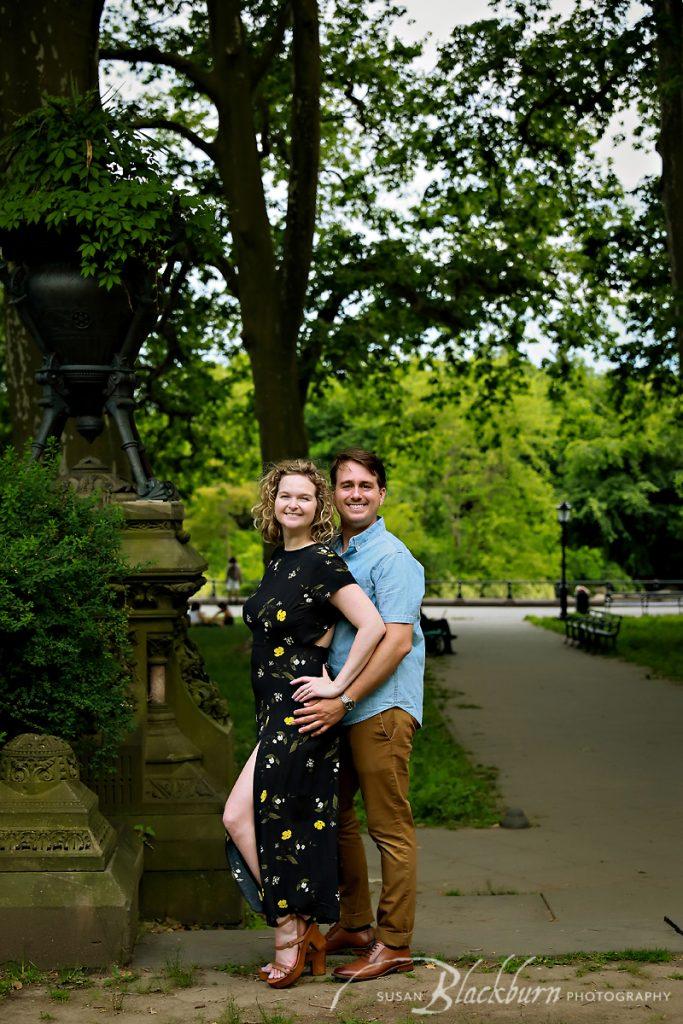 The Iconic Boathouse
I feel like no Prospect Park Brooklyn Engagement Photo Session is complete without a few photos of the iconic Boathouse.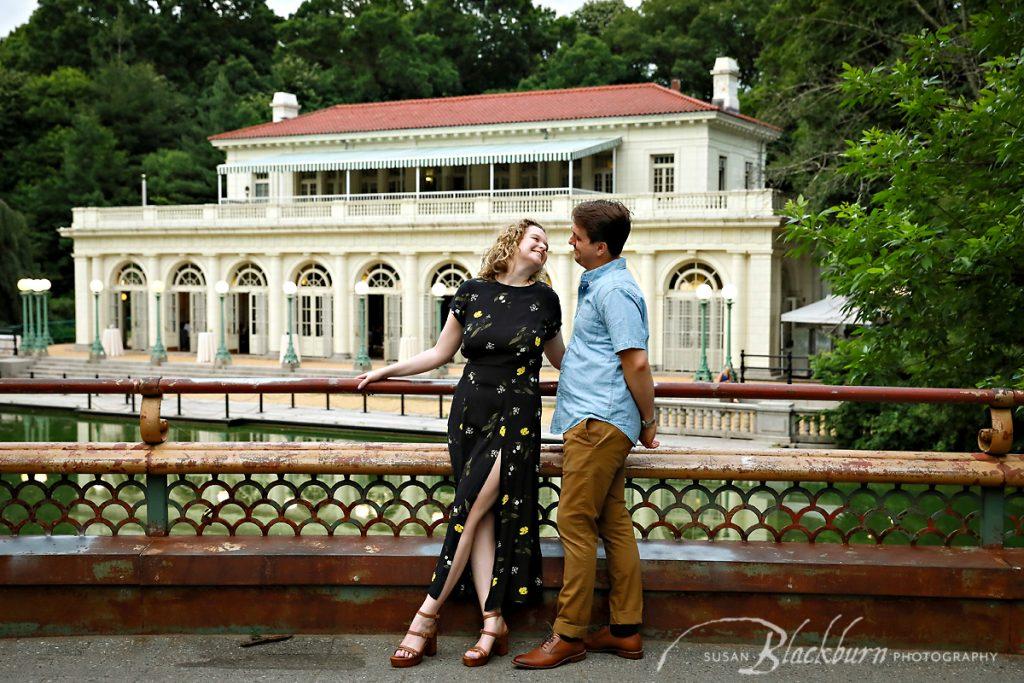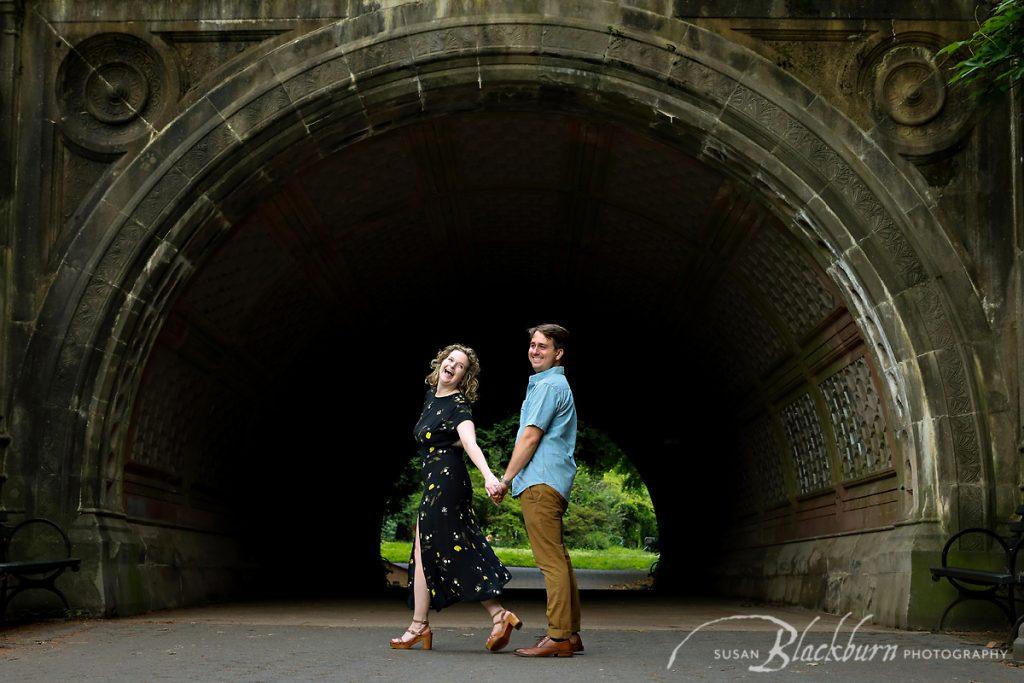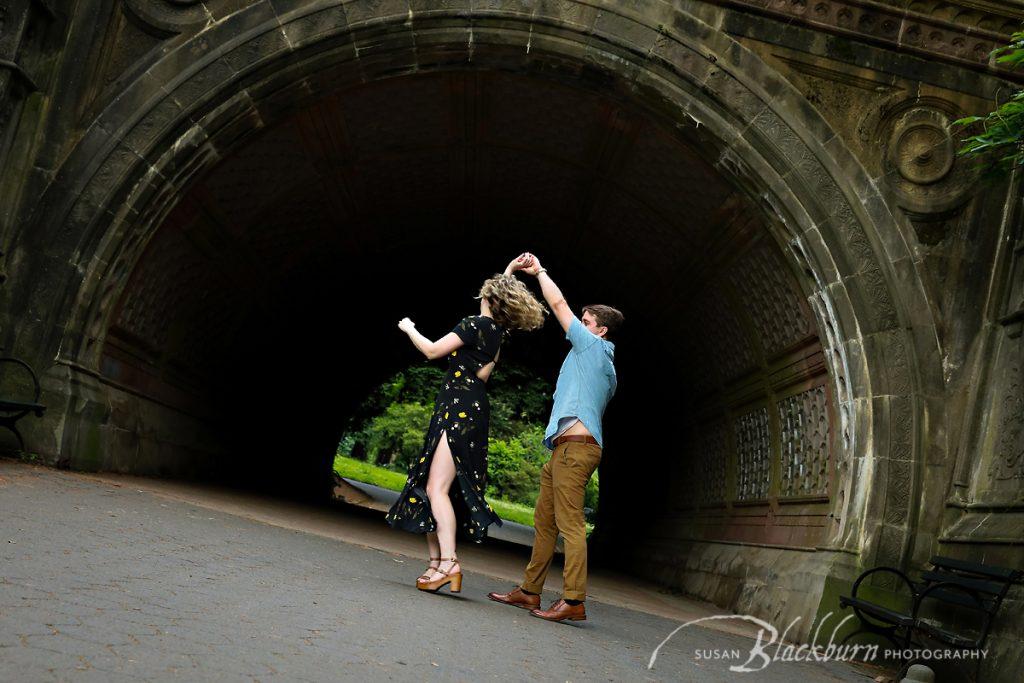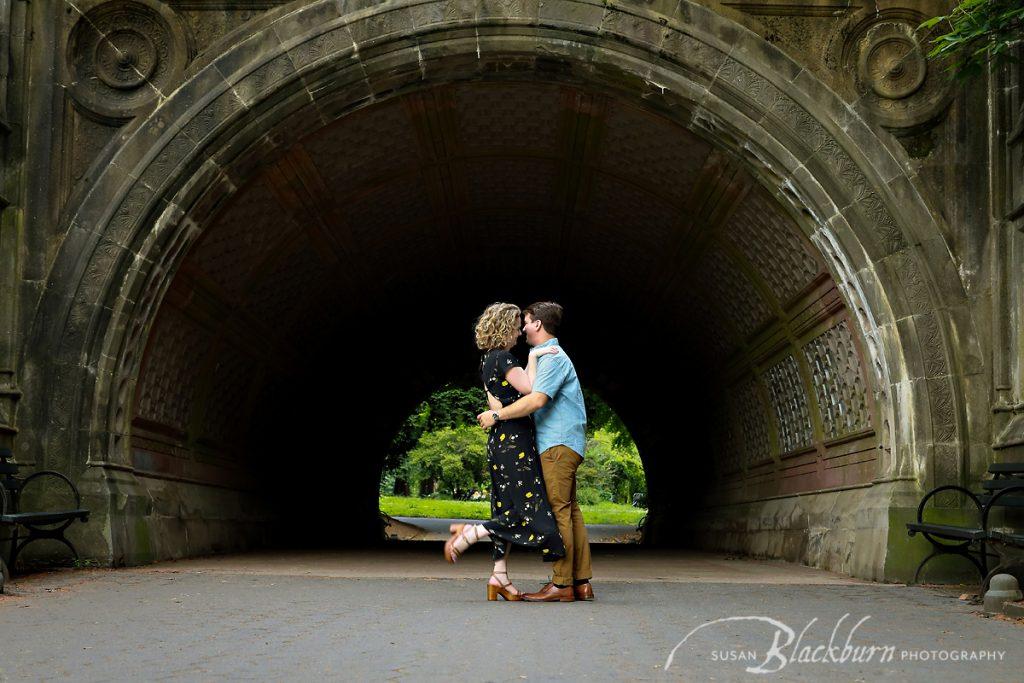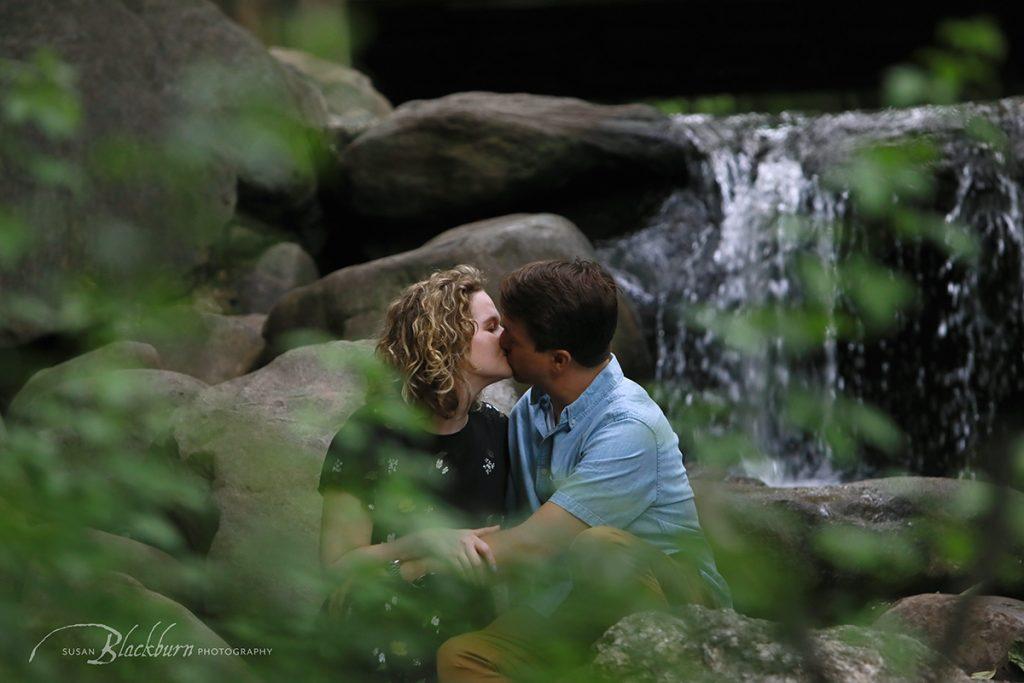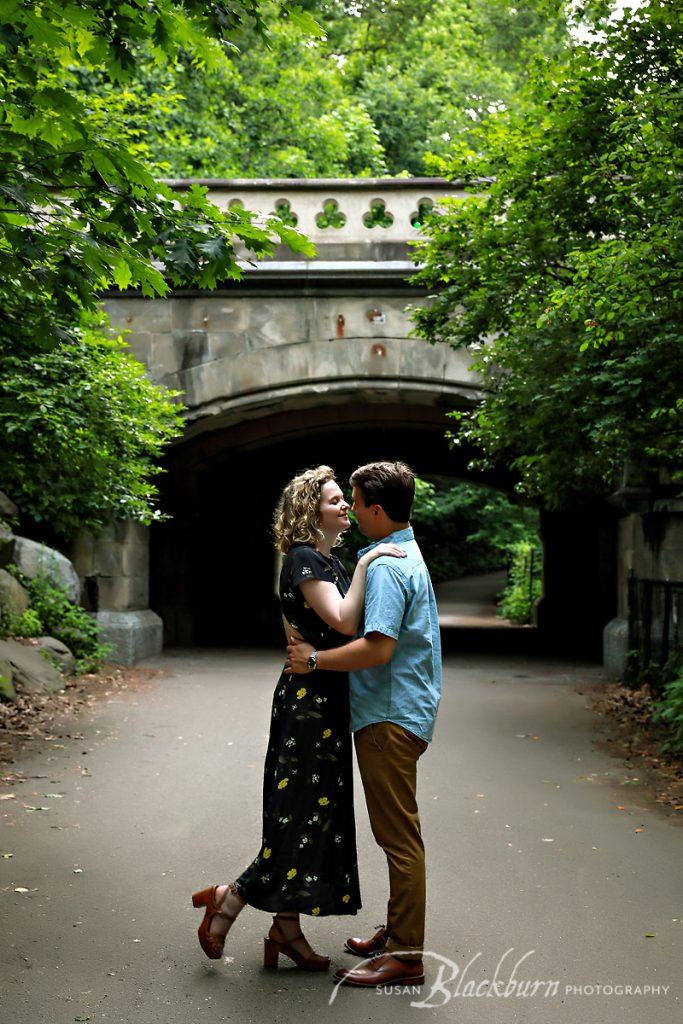 Every Engagement Photo Session Deserves a Really Dramatic Image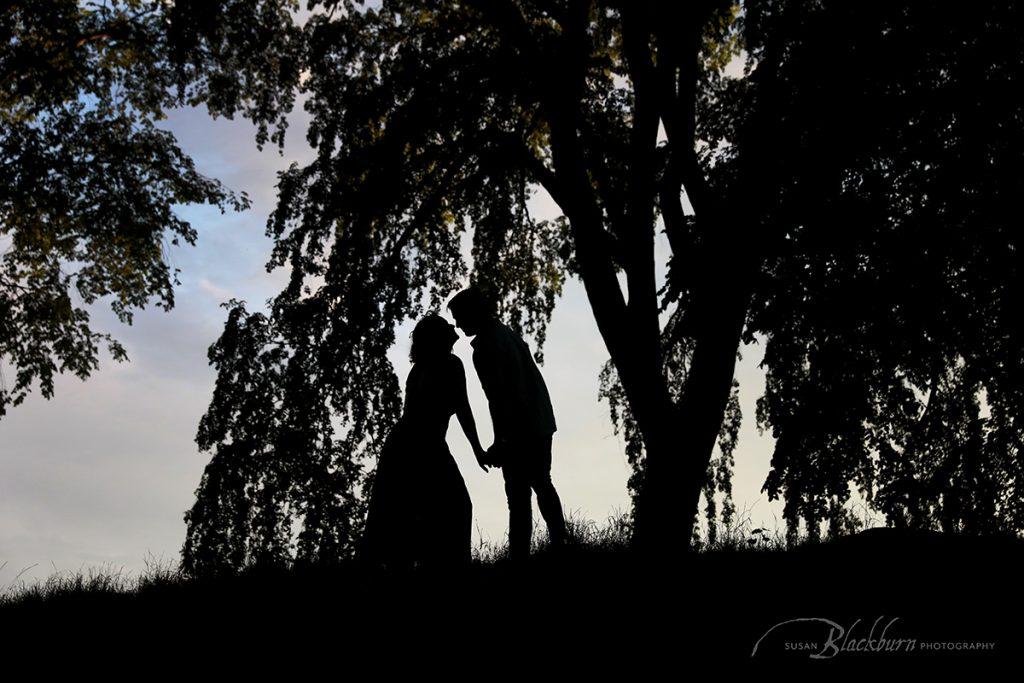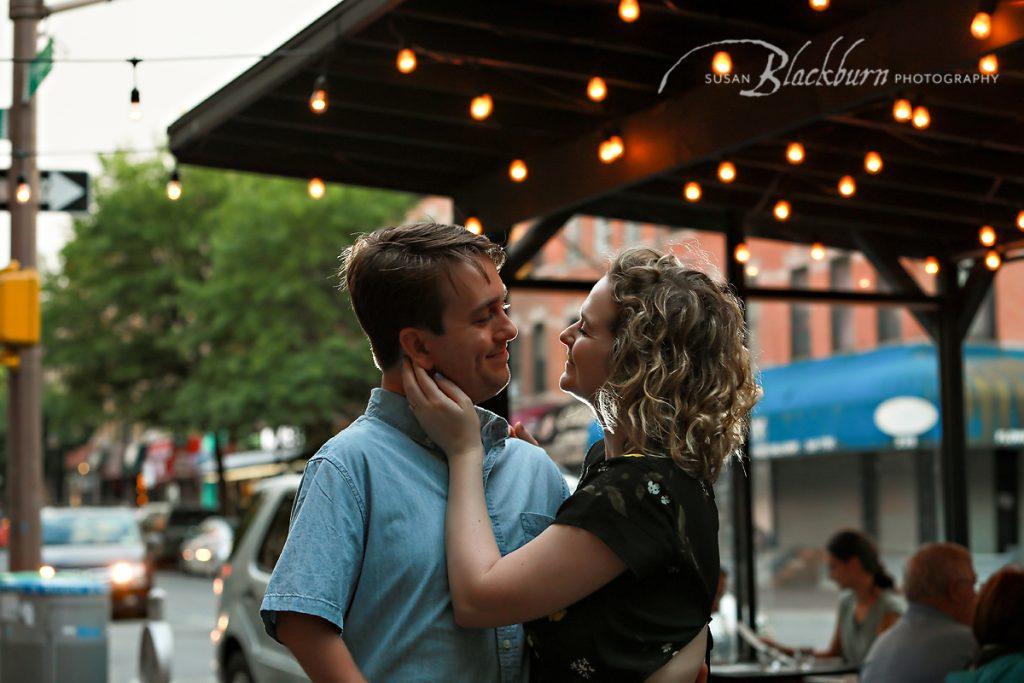 Thanks Abbi and Jessi for being flexible and great sports about changing location on the fly!
Are you looking for more Engagement Photo inspirations?  Check out this Snowy Day Saratoga State Park Engagement Session.
To schedule your own Engagement Photo Session, please call us at (518) 584-4237 or use our Contact Form.
Susan Blackburn loves to photograph couples in love in Saratoga and the Tri State Area.