Wedding Season Is In Full Swing–Yay!
Now that the Wedding Season has been under way for a little while, I figured I would share this beautiful rustic Saratoga NY Wedding featuring Emma and Chris.
Slideshow of Emma and Chris' Rustic Saratoga NY Wedding at the Mansion:
Emma and Chris had a wonderful celebration with family and friends at the Mansion Inn in Saratoga NY.  The day was a little rainy, but we were able to get outdoors to create some lovely wedding photos on the lush property at the Mansion.  The Wedding Ceremony took place in the rustic barn with their Pastor officiating.  The Wedding Reception was held on the tented deck with great music provided by Saratoga Sound.  The gorgeous florals were from The Posie Peddler in town.  This wedding was a blast to photograph–everyone was so fun and cooperative!
Emma and Chris' Story: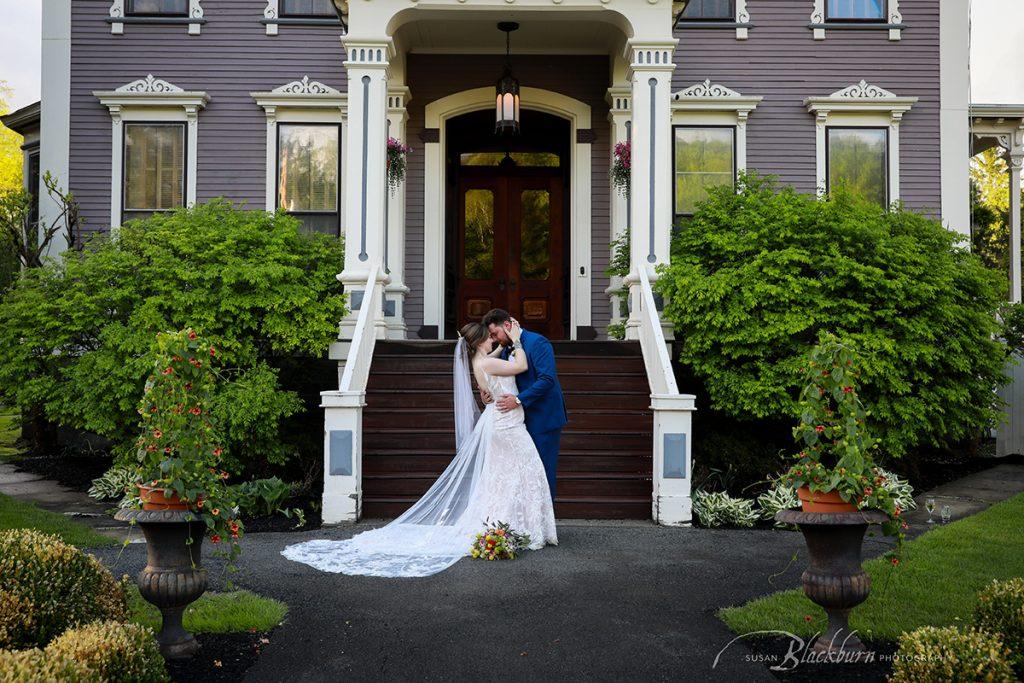 "Chris and I both were raised in Saratoga Springs. We actually met when we were in middle school but didn't start dating until we were 23.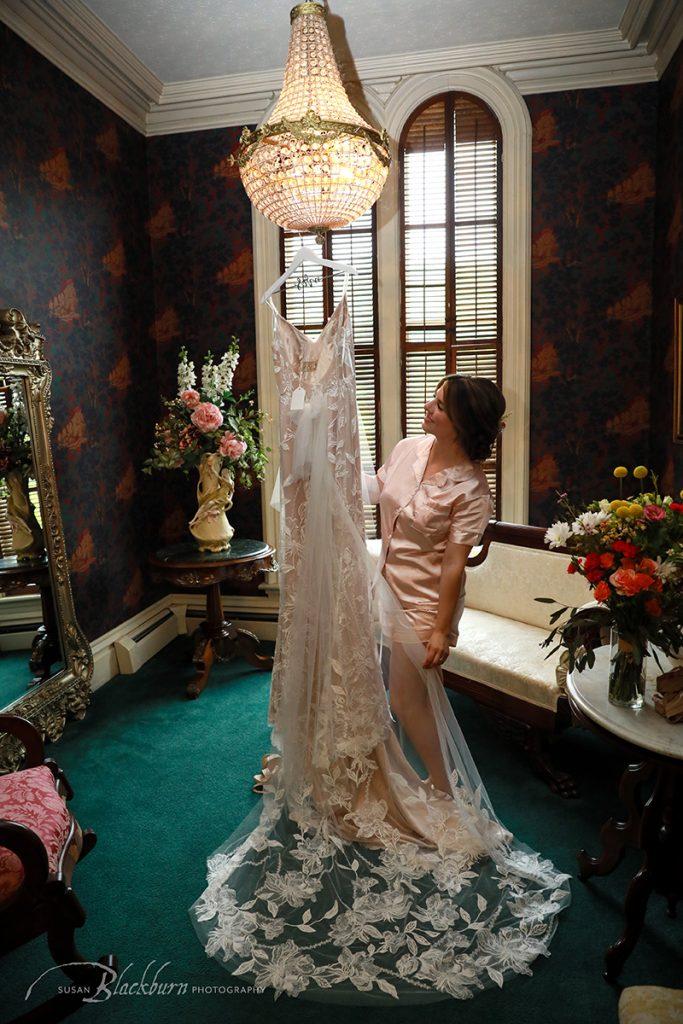 "We had reconnected when we both were working at the Skidmore Apartments in downtown Saratoga. I actually had to ask him out because he was too nervous. Our first date was at El Mexicano on South Broadway and I knew that he was going to be my husband that day :).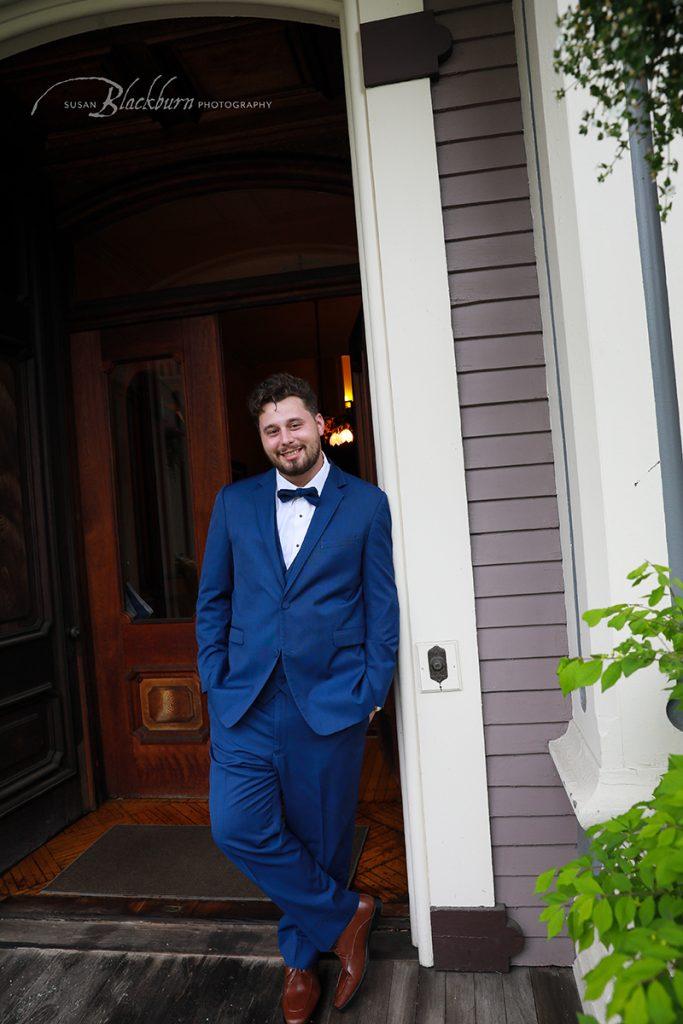 "We had a few months of romance before COVID started. 2020 was not a good year for most people, but it was honestly the best year of our lives! We spent all of it laughing and dancing to good music (Purple Rain album on repeat of course).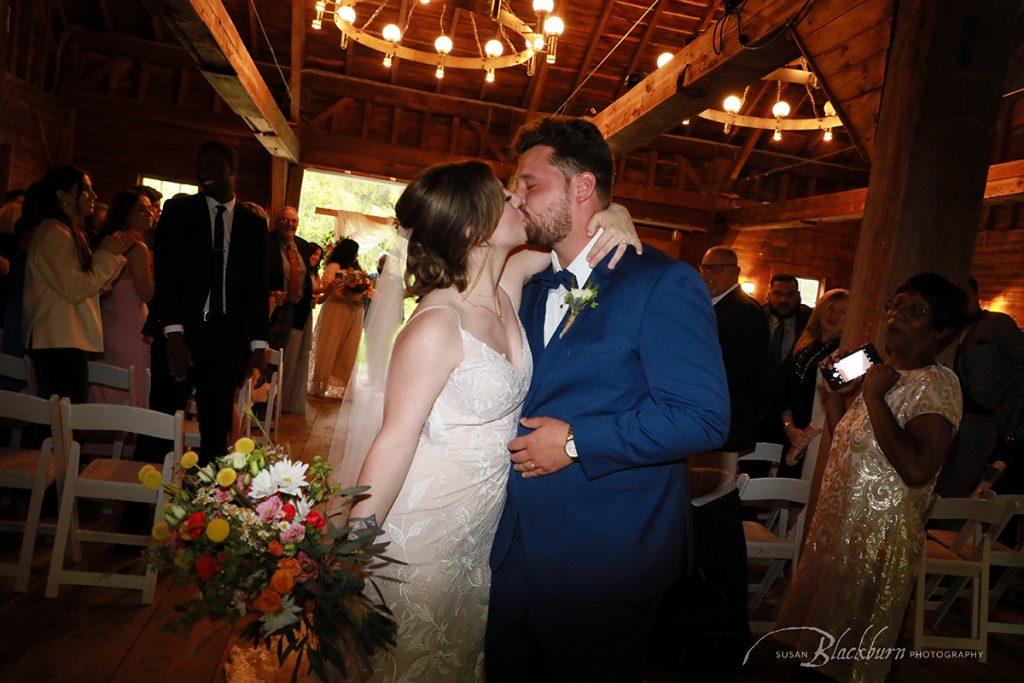 "He proposed to me in our apartment on Valentine's Day of 2021 and the rest is history. :)"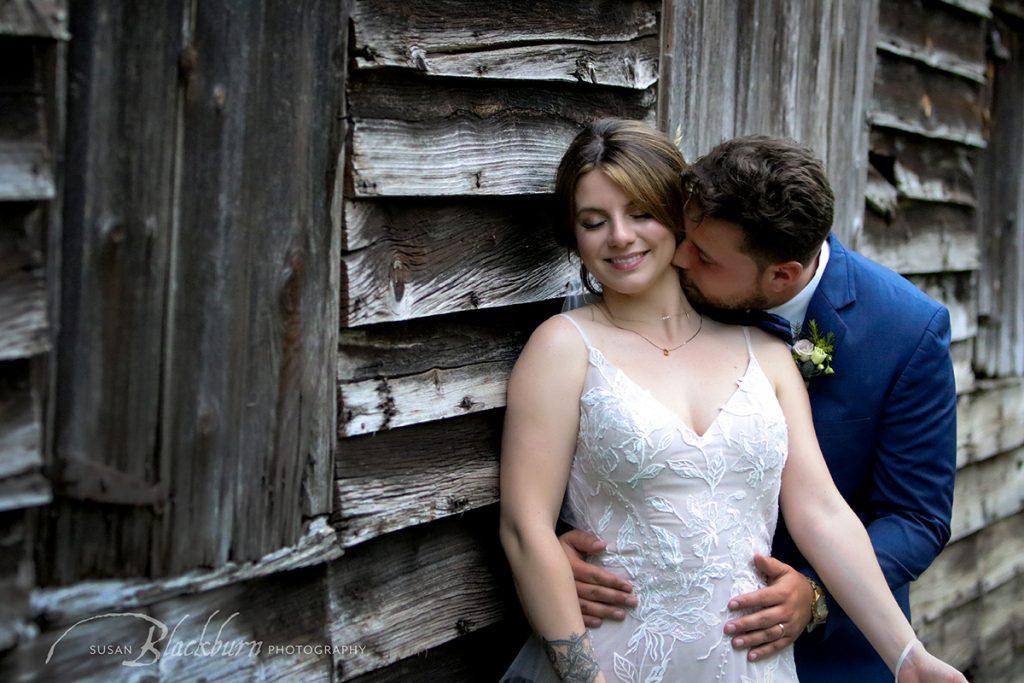 Congratulations and Best Wishes to the Happy Couple!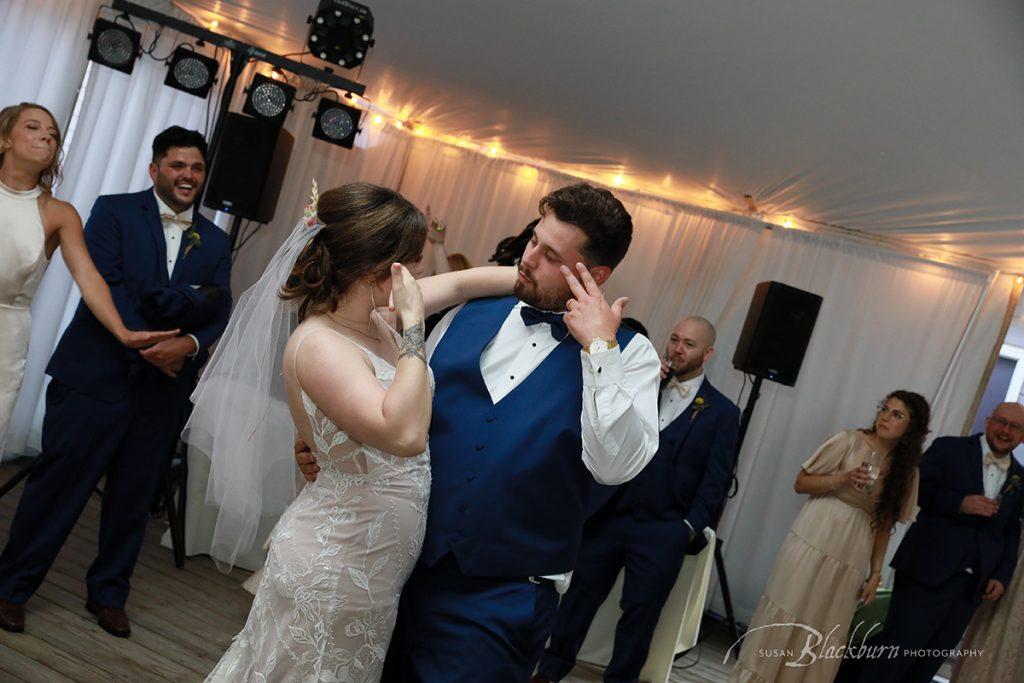 For an entirely different wedding vibe, check out Emily and Patrick's Wedding at the State Room in Albany.
Saratoga Wedding Vendors for Emma and Chris' Rustic Saratoga NY Event:
Wedding Photographer:  Susan Blackburn
Venue:  The Mansion Saratoga
Dress:  Something Bleu and Essense of Australia
Florals:  The Posie Peddler and Jody Burnell Grindstaff of Affordable Affairs
Entertainment:  Saratoga Sound
Men's Attire:  Jonathan Reid
Officiant:  Reverend Boxley
Are you ready to book a Wedding Photographer for your own wedding?  Please use our Contact Form or call us at (518) 584-4237.
Susan Blackburn is a Wedding Photographer serving the 518 area and beyond.