Pulling Order From Chaos At A Wedding
I have been a Wedding Photographer in Saratoga NY for quite some time.  One thing I can tell you is that Wedding Photography is fast paced, intense, and sometimes very stressful.  Over the years, I have come to realize that the most important aspect of my job is staying calm amidst the chaos.  After that, I need to pull order from the chaos.  Providing a consistent result is very important for all my clients.  Whether I am photographing a wedding in a rustic barn or at the Canfield Casino in Saratoga, my clients expect a high level of quality in their photos.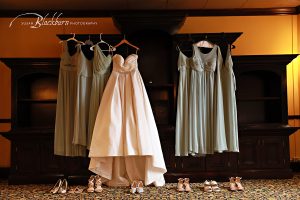 What does that mean?
On a Wedding Day, I have very little control over anything.  The most I can do is prepare my clients ahead of time by making a Timeline and discussing different options and outcomes.  Oftentimes, when I arrive at the first location, it is a bit of a jumbled mess.  Ladies and Guys will be in various stages of getting ready and there can be stuff all over the place.  If we are being completely honest, it is usually a hot mess.  After saying hello to my clients, the first thing I do is take a quick peek around to see where I want to photograph various things.  I am generally looking for an uncluttered area with some beautiful directional light.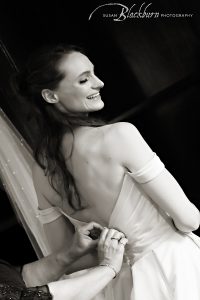 Finding the Rhythm
After years of photographing Weddings, I have my own personal rhythm for the day.  I generally begin with details such as the Bride's dress and accessories, do some candid getting ready, then the Bride getting dressed.  For me personally, I can tell a lot about an event from the details and it helps me warm up so to speak.  It is also really helpful to be a fly on the wall at the start of the day and just observe how people interact with each other.
By the time we are done photographing the Getting Ready portion of a wedding day, I have a good idea of the color story, the general relationships happening and the story I want to convey.  The day seems to get less chaotic the longer I am photographing it.  It really is like a Marathon as opposed to a Sprint.  There is a natural ebb and flow to the day if you are paying attention.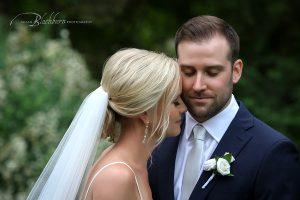 Feel the Flow
The challenge at this point is to go along with the flow of the day yet still think creatively.  It is very important to me that every wedding is unique.  I personally do not believe in a cookie cutter approach to Wedding Photography.  I have never been one to say, "Oh, now it is time for Pose Number 15 of the Bride kissing the Groom while he looks into the distance," or any nonsense like that.  Every couple I have ever worked with has their own unique vibe and quirks, which I love capturing.  I also make it a point to do at least one thing differently at every wedding to challenge myself.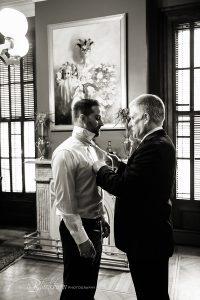 Winding Up and Winding Down
For me the most important aspects of a Wedding day are the Ceremony, Family Photos and Bride and Groom Portraits.  Everything kind of builds up to those moments, almost like a roller coaster.  An important facet of being a Wedding Photographer is working with your clients to portray them in their Wedding photos as the very best versions of themselves.  One thing I don't want to do is photograph them as something they absolutely are not.  If they are funny and quirky together, it would look silly to make them pose as a couple in a Vanity Fair spread, if that makes any sense.  Same with Family dynamics.  Authenticity is so important.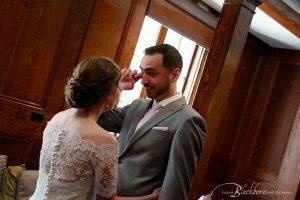 Where Am I Going With All Of This?
I think we can agree that there are quite a number of Wedding Photographers out there–all with vastly different skill sets and at different price levels.  I always say that you will relive your wedding day through the eyes, heart and talent of the Wedding Photographer you decide to hire.  Over the years, I have recognized that not every single couple is "my" client.  In fact, most probably are not.  And that is totally ok.  The clients I do book tend to appreciate what I uniquely bring to the Wedding.  And I so appreciate their sharing one of the most special days of their lives with me and trusting me to tell their story.  For me, part of telling their story means I need to first listen in the middle of the chaos to who they really are.
Did you enjoy this post on Wedding Photography?  Find out more about Why You Should Hire A Professional Wedding Photographer.
If you are ready to book a photographer for your wedding, let's chat!  Give us a call at (518) 584-4237 or use our Contact Form today.  And be sure to check out our Wedding Photography Portfolio featuring our amazing couples.