The Guide to the Best Time For Senior Pictures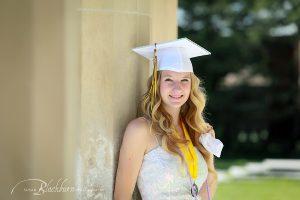 The end of Junior Year in High School–Yay!  You are in the home stretch.  Senior Year will be an exciting and very busy time.  In our opinion, one of the most fun activities of Senior Year is the creation of your Senior Portraits.  We often get asked what is the best time to do Senior Pictures?  So. . .
What Is The Best Time To Do Senior Pictures?
The real answer is whenever you want to do them.  Do keep in mind if you want to make your Yearbook Submission Deadline, you might want to at least do some photos for that in the Summer.  That being said, we can do that part of your session and then add on a mini session at your very favorite time of year.
The Pros and Cons of Different Seasons for Senior Pictures:
One of the best ways to decide which Season you want to use to do your Senior Portraits is to look at the Pros and Cons of each one.  Below is a rough outline to help guide your decision making: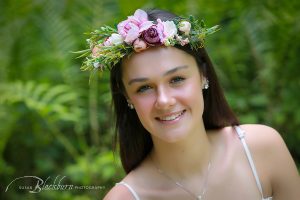 Spring Senior Pictures
Pros:
  Spring is often cooler than Summer.  You can wear clothes with long sleeves, light sweaters and jeans, etc.
  Beautiful flowers–lots of them in Spring.
  Get your photos done in plenty of time to meet the Yearbook deadline.  Plus there is more availability before the mad rush in the Summer/Fall
Cons:
 Our weather in Upstate NY can be a little unpredictable in the Spring.  Temps can swing widely in either direction.  We also get rain a lot.
 It might seem a little early.  But you can always do a mini session in another Season for variety.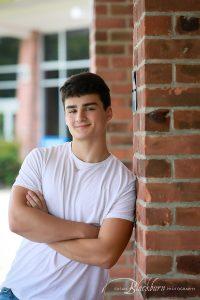 Summer Senior Pictures:
Pros:
 Warm Weather–you can wear shorts, a cute sundress, and other summer attire.
 Summer Tan–you will have that sun kissed glow without going to a tanning booth.
 Flexibility–without school activities or homework/exams, you will be able to schedule your Senior Photos easily.
 Longer Days = longer hours for photos during the day.
 Wildflowers–lots of them.
Cons:
 Summer can get pretty hot and humid.  If you don't tolerate heat and humidity well, this might not be the Season for you!
 Bugs, Bugs, and more Bugs.  We get mosquitos and black flies.  Lots of them.
 Crowds.  It is tourist season in our area during the Summer.  You will also be competing with other students/photographers for prime locations.  If you don't like an audience but want a public area, this may not be a great time for you.
Fall Senior Pictures: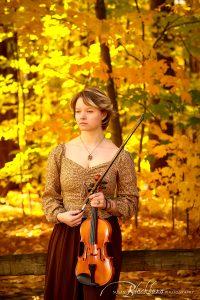 Pros:
 Fall Foliage.  People come from miles around to peep the leaves–so you might as well have them in your portraits!
 You can still make the Yearbook Deadline.
 Cooler temperatures will allow you to wear layers, sweaters, jackets, and coats.
Cons:
 Way less flexibility.  This is crunch time for lots of Yearbook Deadlines, so slots fill up very quickly.
  You will be starting up the new term and will not have as much free time.
  Unpredictable weather and foliage.  It can be rainy here in the Fall.  And the peak of foliage season is not entirely dependable.  While peak is generally Columbus Day, sometimes we get a storm that knocks all the leaves off the trees.  Or if it has been a very dry Summer, the leaves are not as pretty.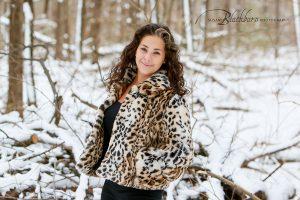 Winter Senior Pictures:
Pros:
 Winter is really beautiful when we have a good amount of snow.  It can lend itself to some really spectacular images.
 Flexibility on our end–we are less busy and have more dates and times available.
 Less crowded.  There just are not as many people out competing for cool locations.
Cons:
 Temperatures can make being outdoors for more than a few minutes at a time challenging.
 Unpredictability.  Sometimes it just does not snow when we want it to!
 Yearbook Deadlines are often past for most schools.
 Very early sunsets make it challenging to schedule a great time if you are in school.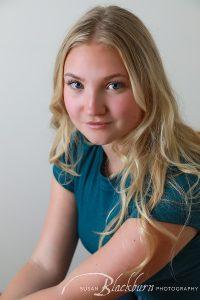 A Last Word On When To Get Your Senior Portraits Taken:
We love photographing in all the Seasons.  We are also flexible as to locations and time.  Also, we have a full indoor studio so we can accommodate our clients in any weather situation.  So really, you can do your Senior Portraits whenever it is convenient for you.
If you found this post on when to get your Senior Portraits taken helpful, you might also like Senior Picture Ideas.
To schedule your Senior Portrait Session, please use our Contact Form or call the Studio at (518) 584-4237.