Since we have been on the topic of Winter Portraits, I realized I never shared Danielle and Chris' Winter Engagement Photos from last November/December at the State Park.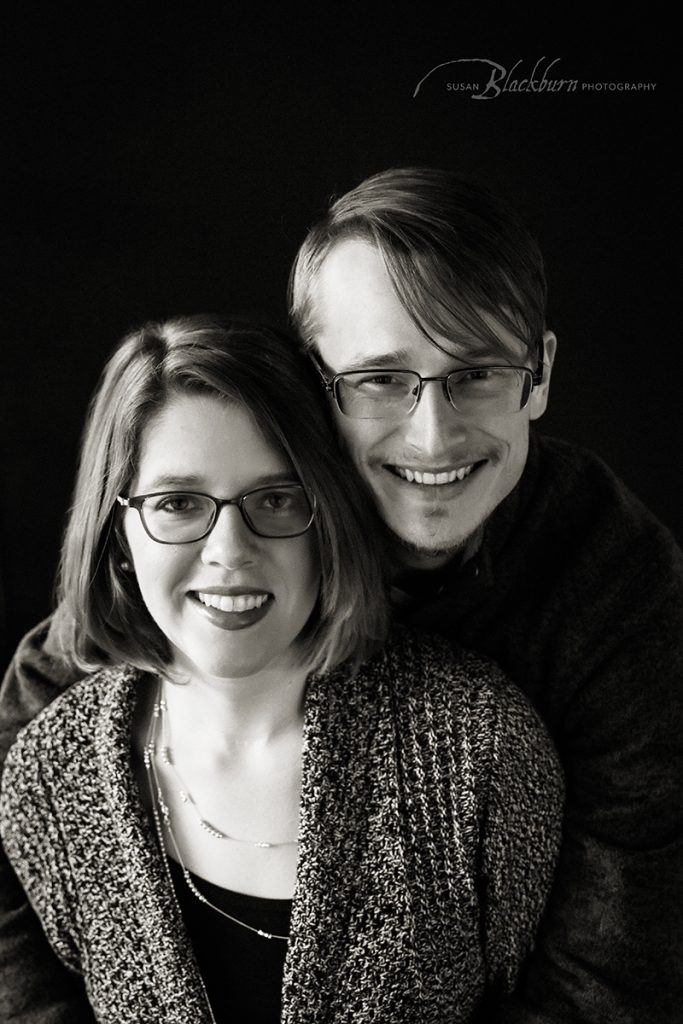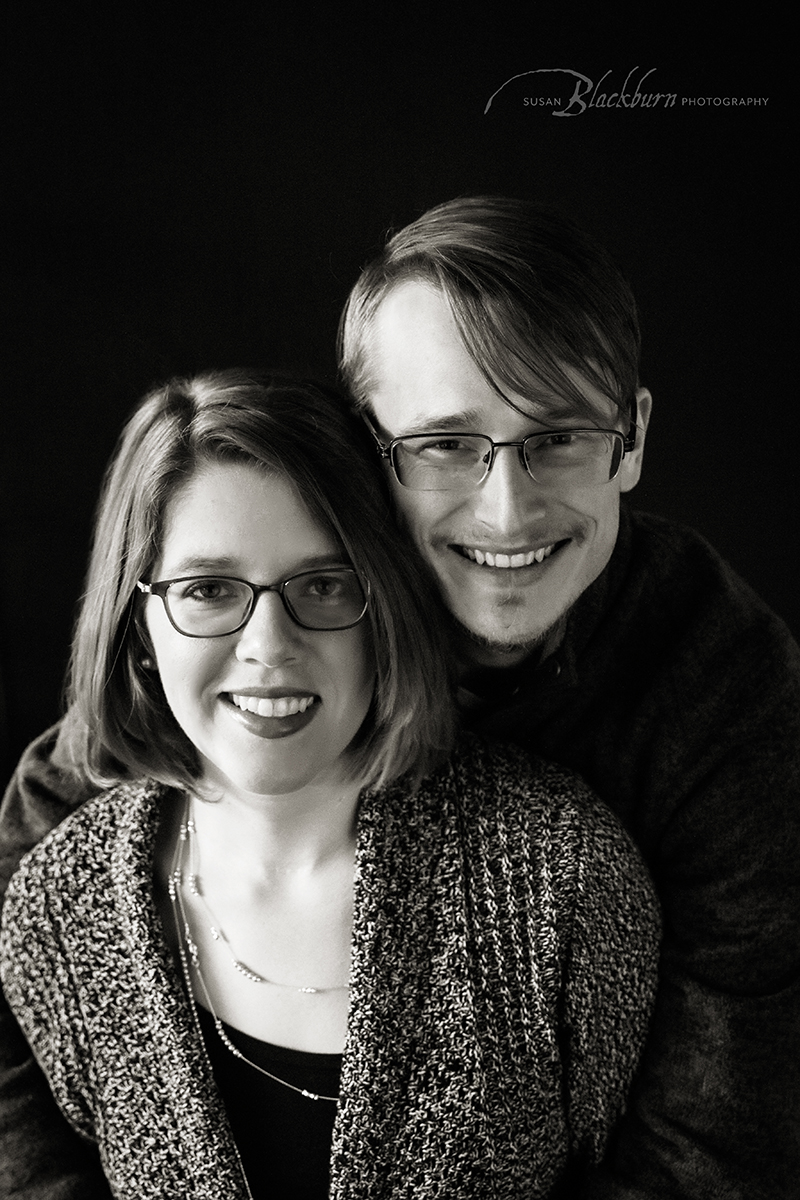 This is a great session because it demonstrates how to maximize your Winter Engagement Session.  We had a total of three clothing options achieved through layering.  It also shows the variety I like to give couples so they have choices for gift prints, Save the Dates, wall decor, etc.  Below is a quick slide show of the entire Engagement Session
We actually met at my studio and did a couple of quick indoor photos with a simple background, then we left for the park.  We had a cold day–but not one of the bone chilling, take your breath away type of days.  We were able to play around without heavy outerwear for a portion of this Engagement Session.
Here are a few of my personal favorites from the session: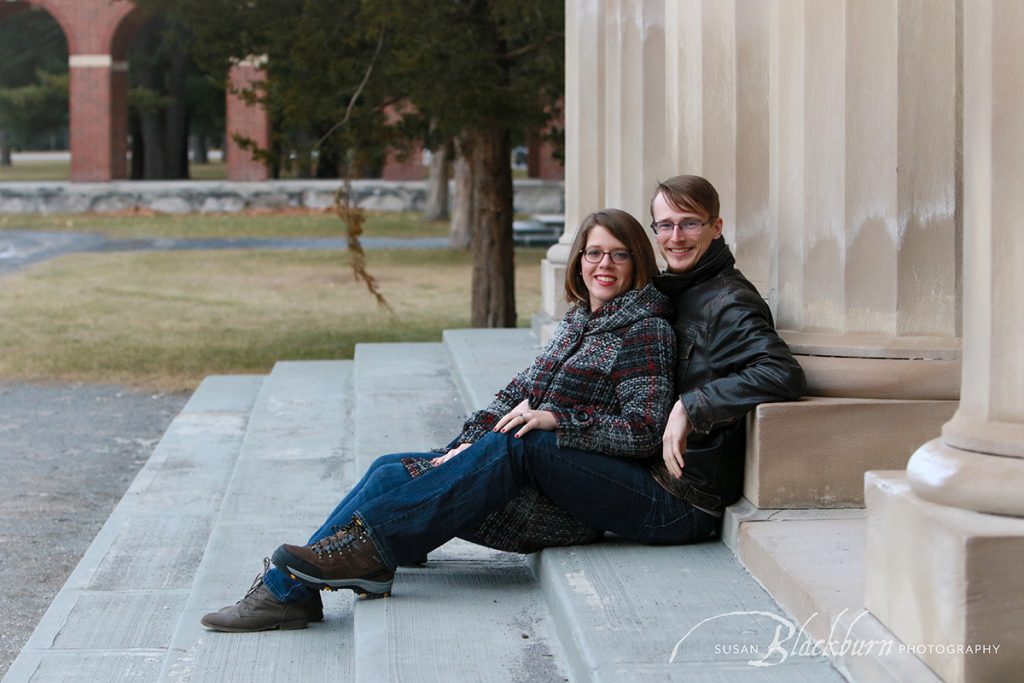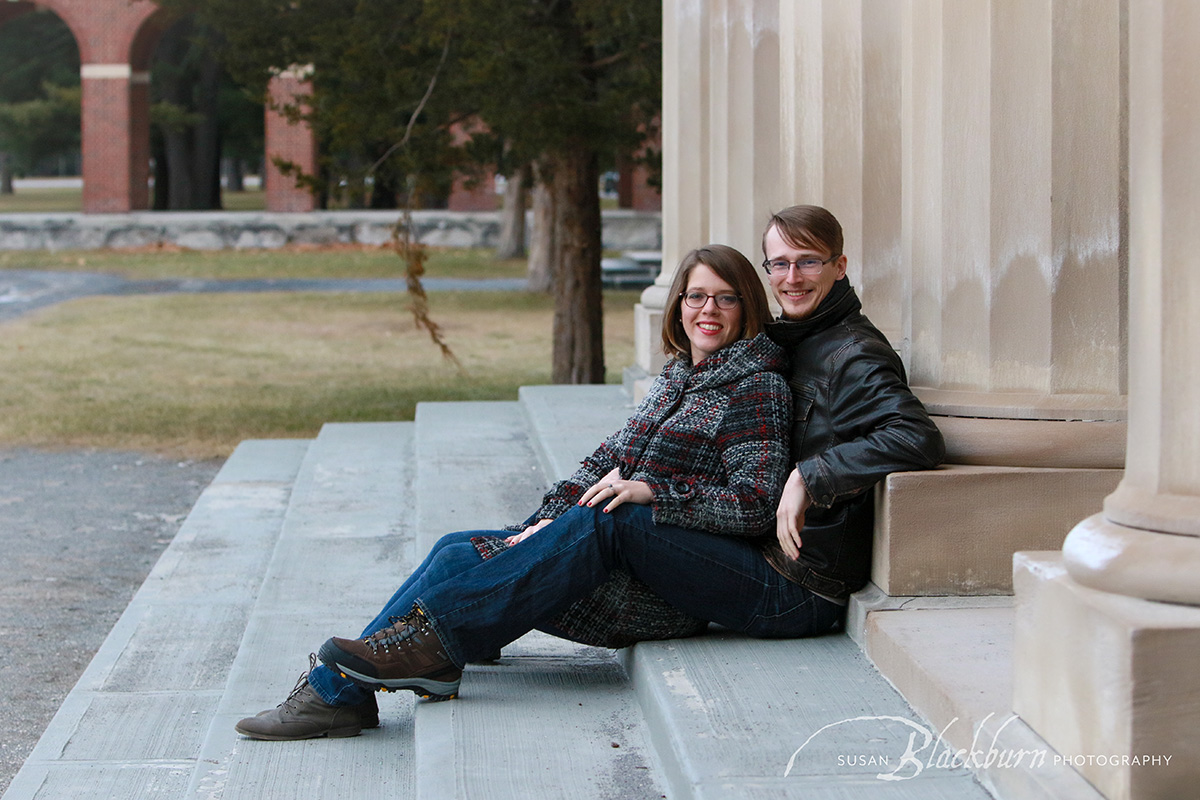 I tend to like to begin my photo sessions with something a little more posed and traditional because it helps me figure out what angles of the face and body are most flattering.  As we progress through, things get a little looser and more contemporary.  This is just what I have found works best for me in terms of getting the final results I want.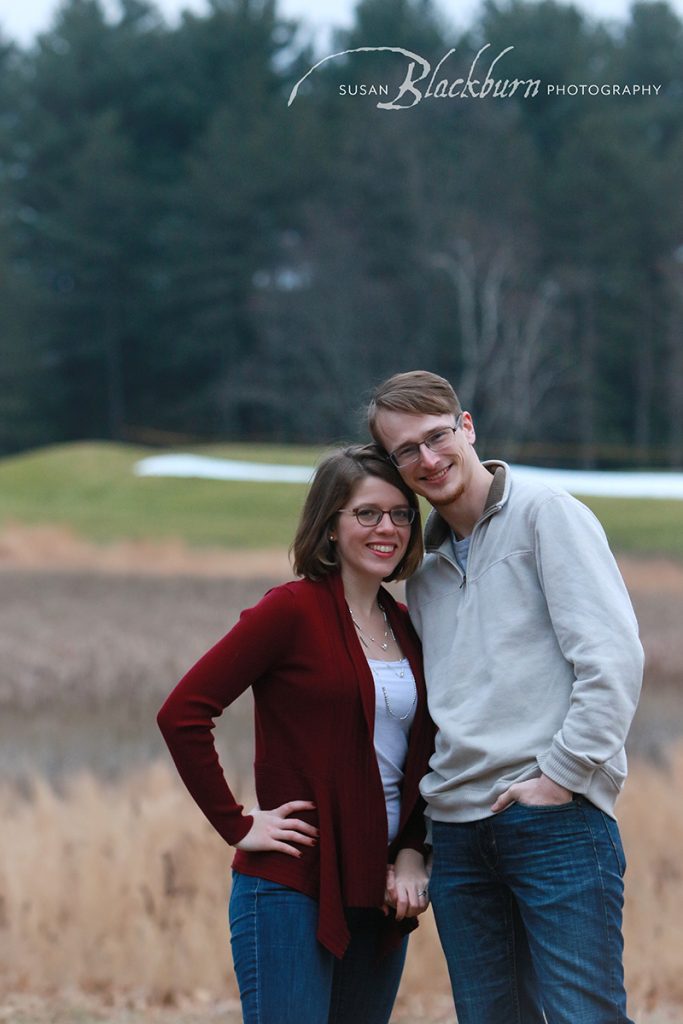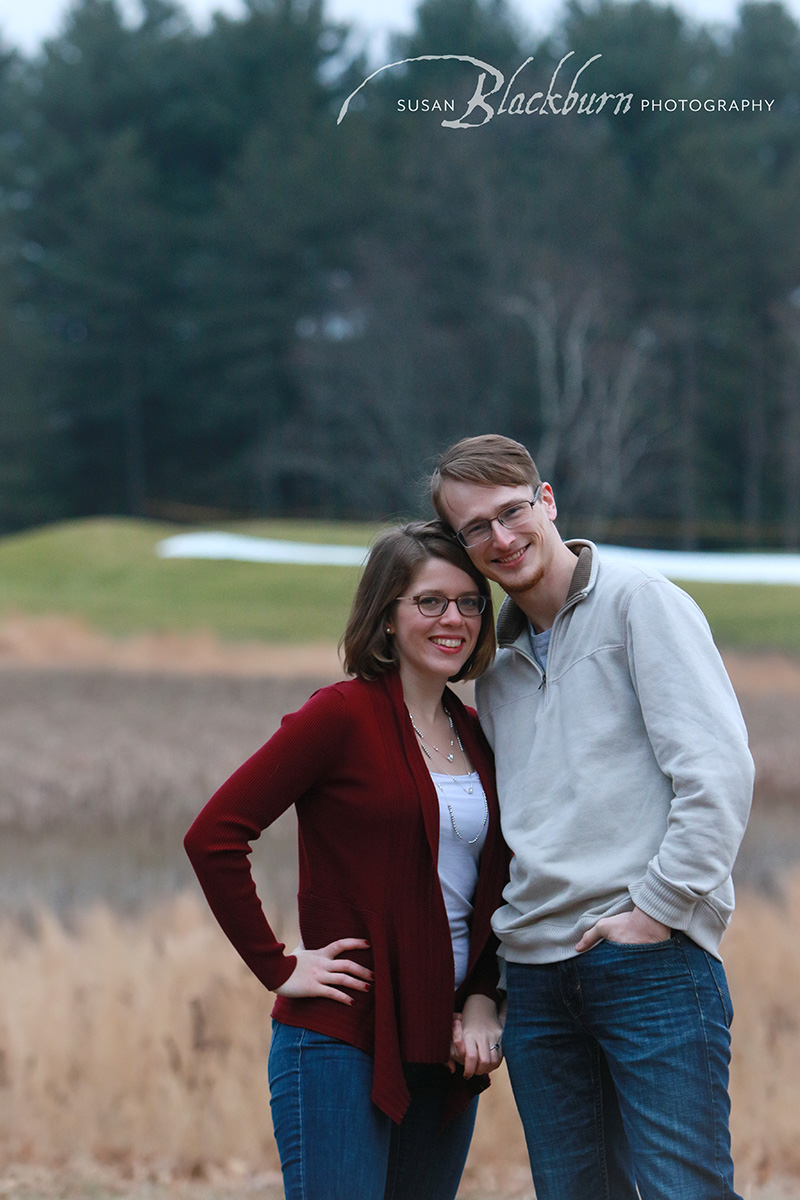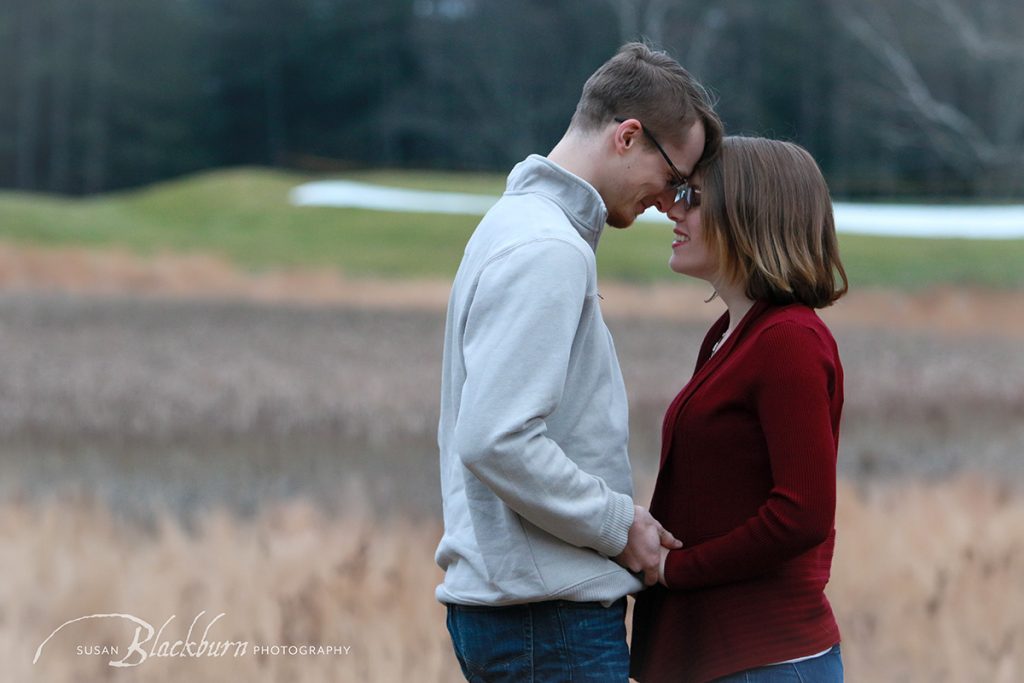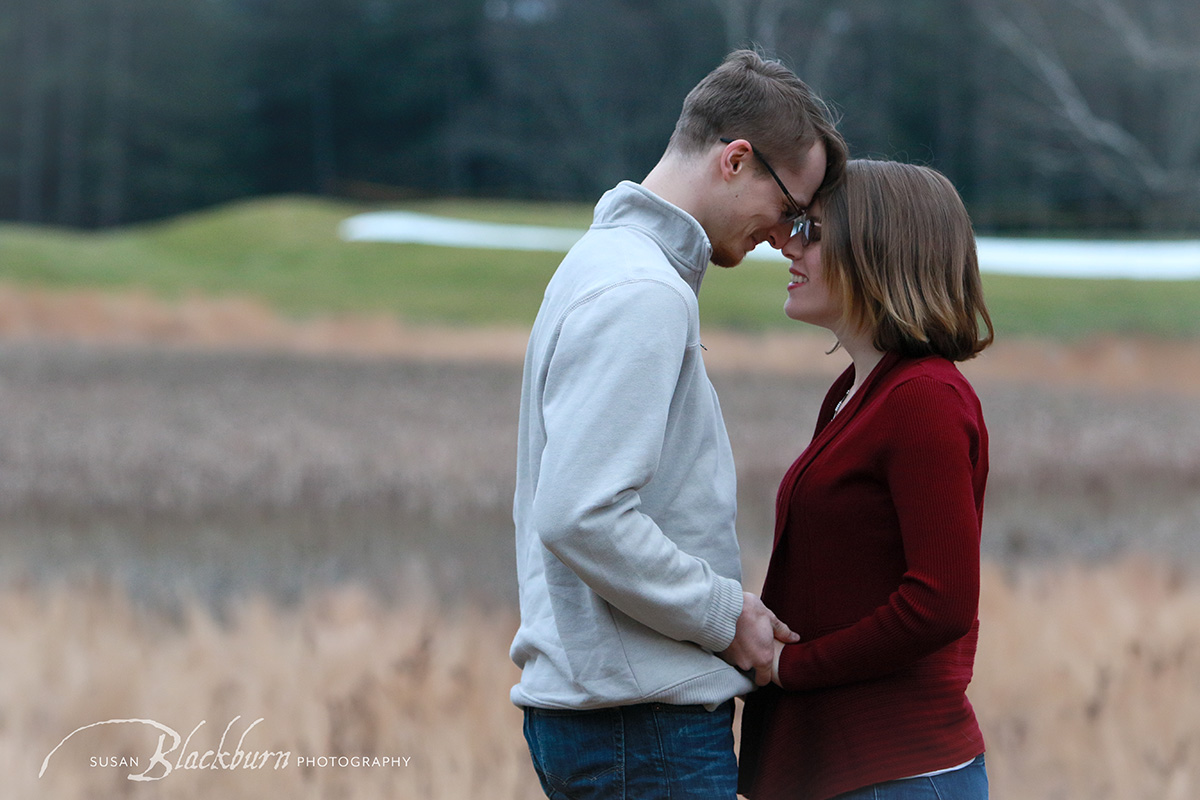 So our final location was a bit challenging.  It was this little shack at the park that has a firepit.  The walls are pretty dirty and gross.  As a bonus we had a homeless couple in there–they were very nice, but they kept wanting to engage in conversation.  Needless to say, it is a little hard for any couple to act romantic with an audience.  Chris and Danielle were real troopers.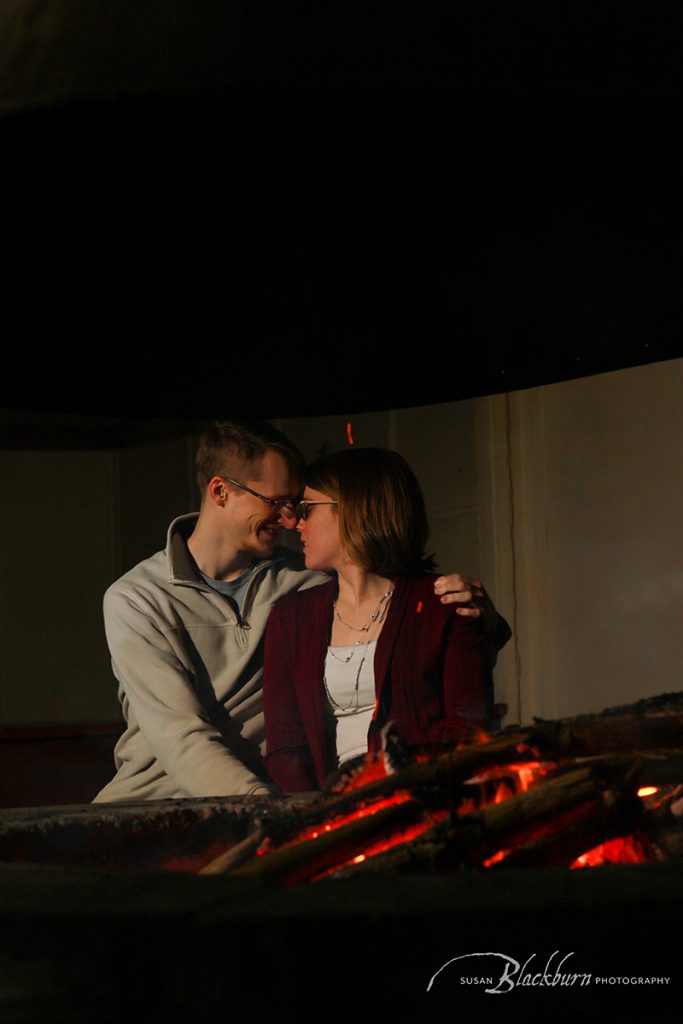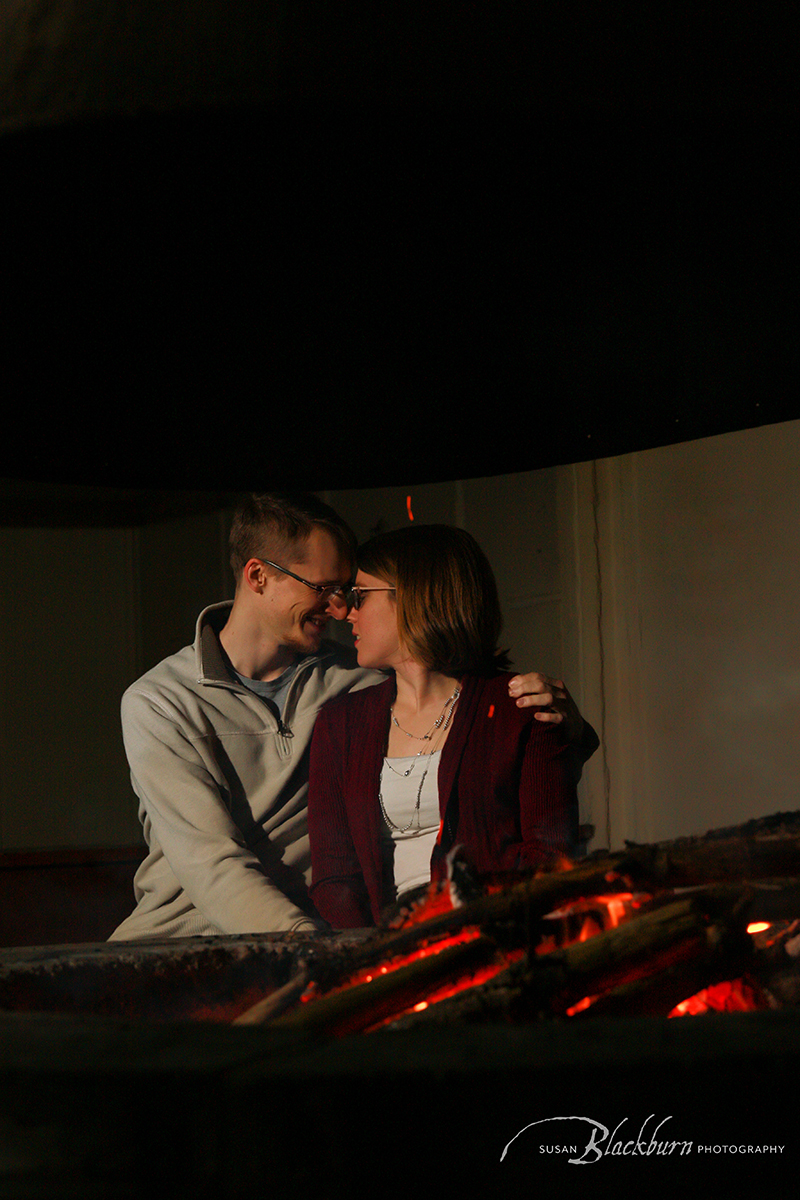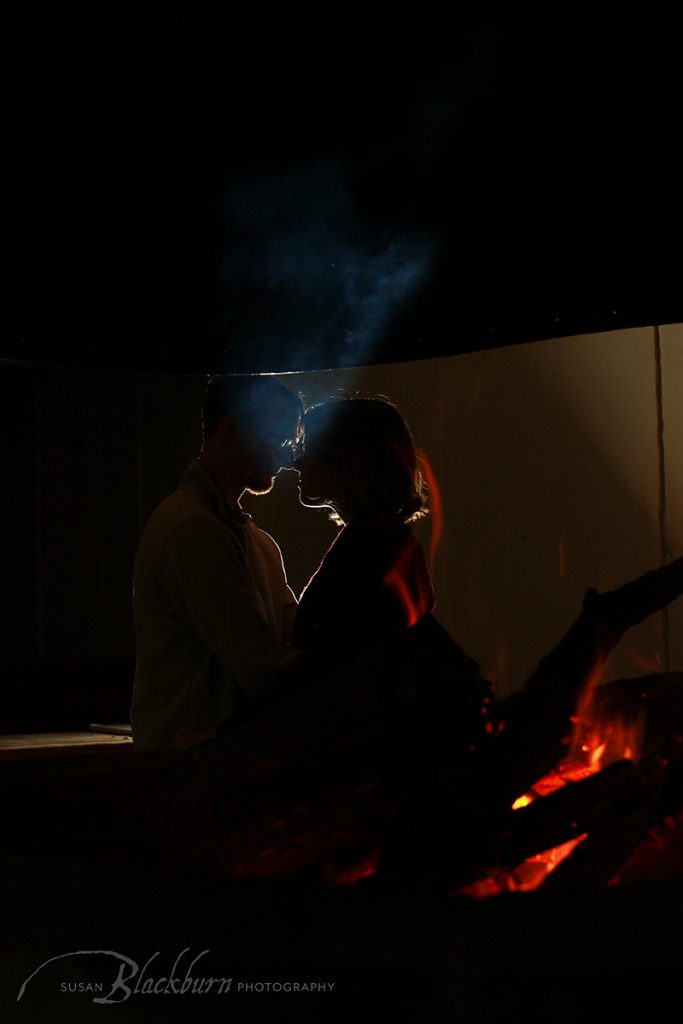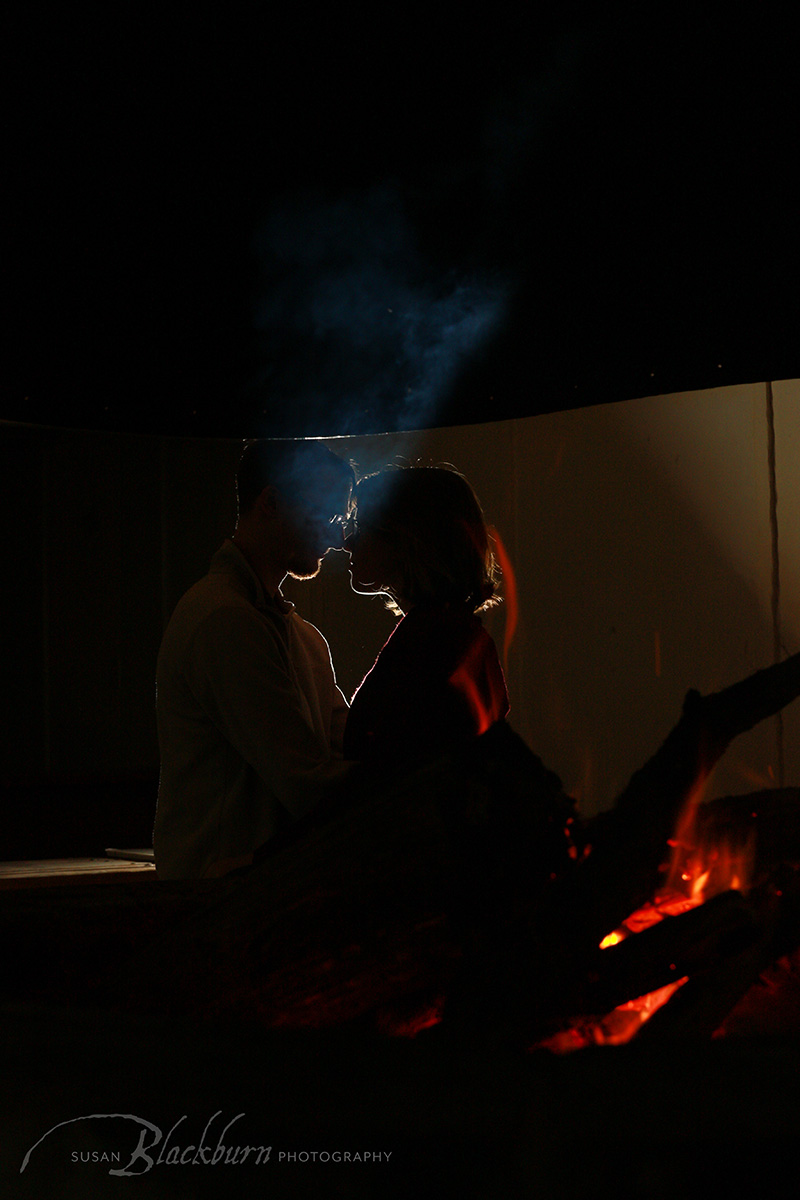 Now that you have some inspiration, you can begin planning your own Winter Portrait Session.  I would love to photograph that for you!
Did you enjoy reading about Danielle and Chris' Winter Engagement Photos?  You might also like this post on Planning Your Engagment Session.  You might also like to see Danielle and Chris' lovely Utah Destination Wedding.
Are you excited to plan your own Engagement Session?  Please give us a call at (518) 584-4237 or use our Contact Form.  We would love to chat!